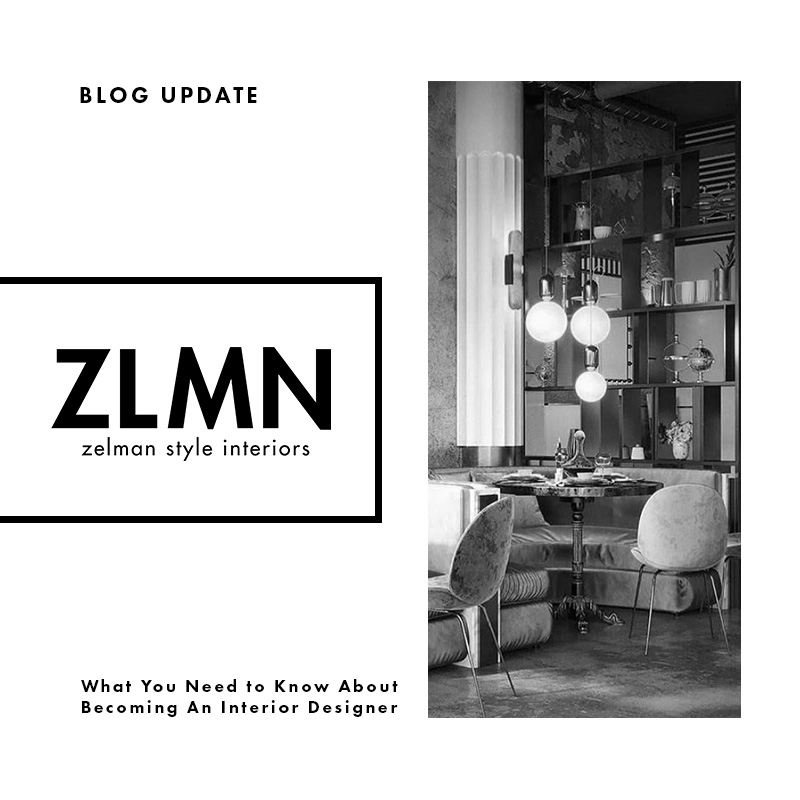 What You Need to Know About Becoming an Interior Designer
Interior Designers are creative and technical solvers who work with clients to create functional and beautiful designs. Here at Zelman Interiors, we intensively work with our clients and we take what we do very seriously. We have become experts in our field and know what you need to be successful. Want to become an Interior Designer? Here is what you need to know!
Knowing The Difference Between an Interior Designer and an Interior Decorator
One of the most important things to know before going into this field is what the difference is between an interior decorator and an interior designer. Interior decorators furnish spaces with fashionable accessories and will bring a client's vision to life by arranging furniture and certain objects to fit a specific theme. An interior designer can reconstruct the space by tearing down walls, adding windows, and so much more. Interior designers must have extensive experience in several subjects as their day-to-day involves wearing many different hats. From designing an architectural structure and choosing materials to client communication and creating presentations, interior designers do it all!
Knowing Your Creative Skills
The Interior Designing process is taken step-by-step. Creating the ideal look and feel of the interior can sometimes require a lot of hats to be worn by a designer. From tearing down walls and adding windows, to choosing materials and decorating a space to keep a cohesive theme, all of these aspects make it very important for a designer to know their creative skills. Your creative skills can most certainly differentiate whether that be sketching designs out, knowing how colors work together, to just knowing what the current trends are.
The Path to Success
Education
Although going to school is not the right path for everyone, there's no denying that having a degree in a relevant field will get your career started on the right foot. Nowadays, many colleges and universities offer interior design programs that will provide you with a well-rounded education. Classes you take may touch upon subjects including the elements of design, design philosophy, drawing and composition, computer-aided design, cultural anthropology, building codes and standards, and business practices. If the school you attend does not offer a specific interior design program, consider a degree in design, architecture, or fine art. If you choose not to attend school, consider doing an independent study on the subject and build your portfolio through finding a mentor – someone who has years of successful experience in the field. Consider internships with hands-on experience.  
Experience
Every designer needs a solid portfolio. A thorough portfolio is a valuable asset when looking for employment or when pitching to potential clients. Your portfolio should include sketches, mood boards, and images of completed projects. It should reflect who you are as a designer, the aesthetics you're capable of achieving, and the process you use to complete your projects.
Zelman Style Interiors is a full-service interior design firm specializing in high-end residential and commercial interiors. If you have a space that needs designing or need help with any of your big design projects, take a look at our portfolio to see what we can do! Contact us today to get started!