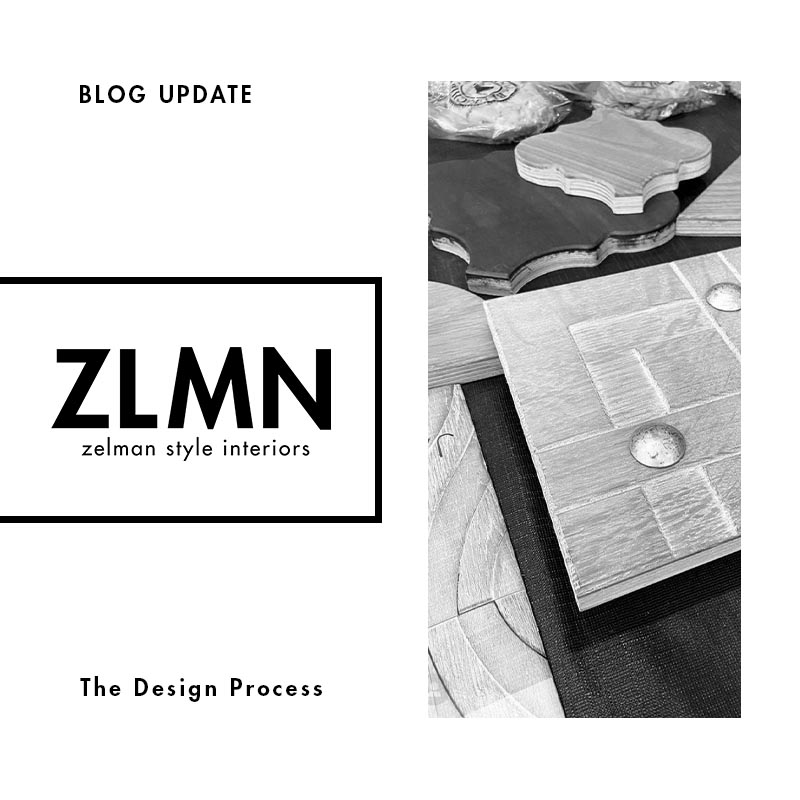 The Design Process
At Zelman Style Interiors, we pride ourselves on creating unique homes for each of our clients that reflect their personality and are designed to be functional for their specific lifestyle. The design process allows us to better understand our clients and truly help their dreams become reality.
Introductions
The first step in the design process is to conduct a proper introduction. For us, that means so much more than getting to know a person's name or what they do for a living. At Zelman Style Interiors, we want to know about our clients' likes and dislikes, their hobbies, passions, and style preferences. Once we feel as though we fully understand who our client is and the type of lifestyle that they lead, we can begin developing the perfect space for them.
Inspiration
The next step is to gather inspiration, most of which comes from the client! During this part of the process, we work alongside the client to find the styles that best suit them. Each tile, fabric swatch, and color is chosen while keeping in mind the specific needs and desires of the client.
Communication during this step is key. We make sure to keep our clients in the loop, encouraging them to participate in the design process by selecting and eliminating certain aspects along the way to ensure we end up with a design that has been tailored to their vision.
Design
Once the inspirations have been gathered, the ZLMN team formulates a design specific to the individual client. Using the information we know about them and the inspiration pieces we've accumulated, we work on bringing our client's vision to life through the use of sketches, inspiration boards, and 3D digital renderings. This step of the design process provides a visual representation and allows for any changes to be made easily before construction starts.
Create
After the design has been approved by the client, the final step in the design process is to bring the design to life! The beautiful spaces we have designed for our clients are made a reality when the concept moves into construction. We pride ourselves on being able to create luxury spaces that reflect the lifestyle of the client, ensuring comfort and functionality that will last a lifetime.
Zelman Style Interiors is a full-service interior design firm specializing in high-end residential and commercial interiors. If you have a space that needs designing, contact the team today! We can help bring your vision to life!