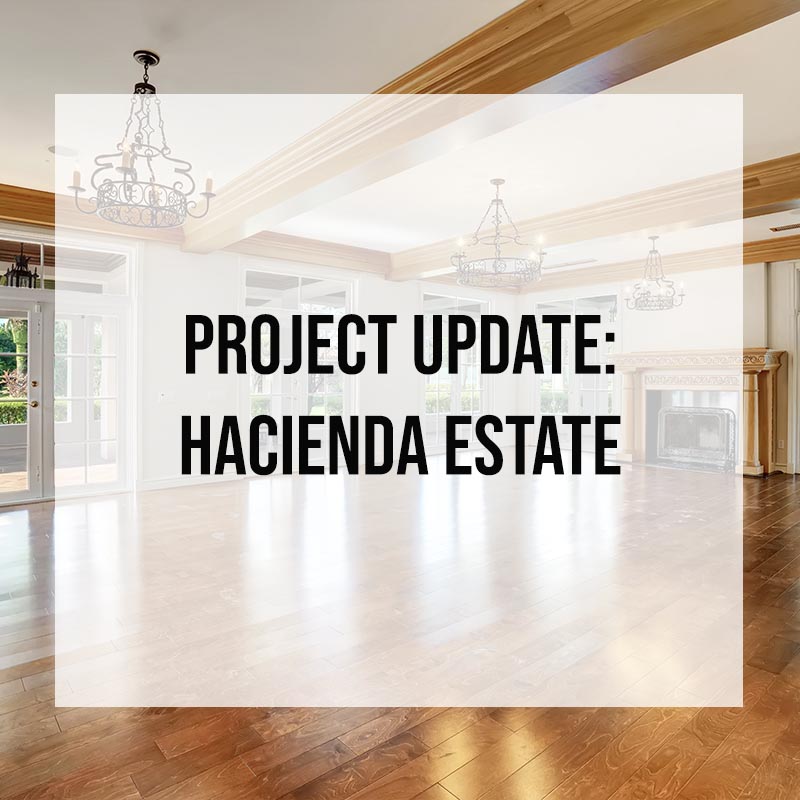 Project Update: Hacienda Estate
The team at Zelman Style Interiors is excited to be working on a project at a beautiful hacienda-style estate in Boca Raton, Florida. The client has big dreams for this property, as do we. After being left unattended for an unknown amount of time, this once gorgeous hacienda estate has become dilapidated. Our team is currently in the early stages of reviving this once beautiful property.
Reaching New Heights
Rather than performing a complete demolition of the site, we have decided to work with the current structure of the home. One of the major concerns with this approach is the height of the ceilings. Throughout the entire house, the ceilings are roughly 7 feet high. We are going to build a new roof and set up structures to lift the ceilings higher, making the space feel open and airy.
Game On
This hacienda-style estate consists of the main house and three annexes – the garage house, the tennis house, and the golf house. The property also plays host to volleyball courts and tennis courts. The expansion includes the addition of golf greens that are already present, as well as adding batting cages and a soccer field.
Expand and Remodel
The guesthouses will be demoed and rebuilt, some with a second-story floor. The bedroom end of the main house is also up for a major remodel, including the addition of another bedroom. The master bedroom and bathroom will be remodeled, complete with glass walls and enclosed privacy to create the ultimate oasis.
The goal for this house is to create a sophisticated presence and an elegant tone while remaining fully functional for the new owners. At Zelman Style Interiors, our mission is to create beautiful spaces that reflect the lifestyle of those who live in them. Contact us today to get started on transforming your space.