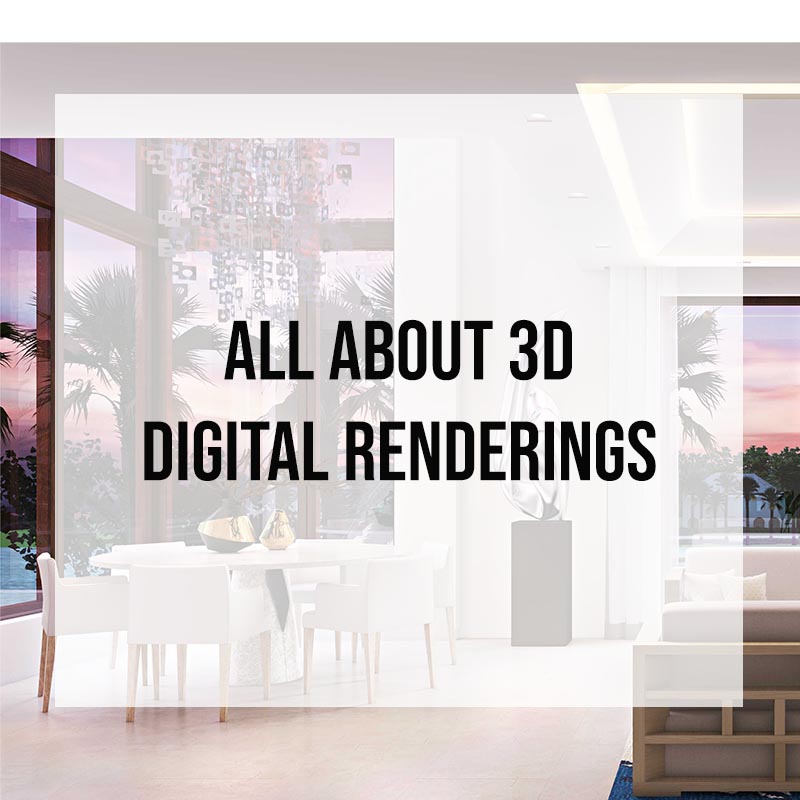 All About 3D Digital Renderings
Imagine being able to see your newly designed space before the construction even begins. 3D digital renderings give us the opportunity to share our ideas with clients during the design phase, allowing for further communication and creativity.
What Are Renderings?
Once the Zelman team has gotten to know you and gathered inspiration for your space, we begin a new design specifically for your space and lifestyle. Not only can we provide you with sketches and inspiration boards, but we will also bring your new design to life using 3D digital renderings. 3D digital renderings are realistic graphics created using architectural visualization software. Presented as both still images and videos, we can help you visualize what it would be like to walk through your newly designed space before it's created.
Why Are They Useful?
3D digital renderings are extraordinarily helpful for architects and designers alike. They provide a presentation of many attributes that would otherwise go unnoticed until after the completion of the project.
Portray depth, dimension, and details. 3D renderings allow you to get a better idea for space and scale within a room. They also allow you to see furniture placement, how lighting choices will look, and more.
Catch problems early on. With such a realistic portrayal of design, 3D renderings make it easier to identify problems early on. Perhaps you want to change something about the design. It is made that much easier to be able to make the adjustments prior to the start of construction. This saves time and money for both designer and client.
At Zelman Style Interiors, it is our goal to understand our clients and design based on their lifestyle. Technology has granted us endless possibilities. 3D renderings are a great resource in the fields of architecture and design, allowing us to better communicate with our clients and include them in the design process. Contact us today to find out how we can transform your space.