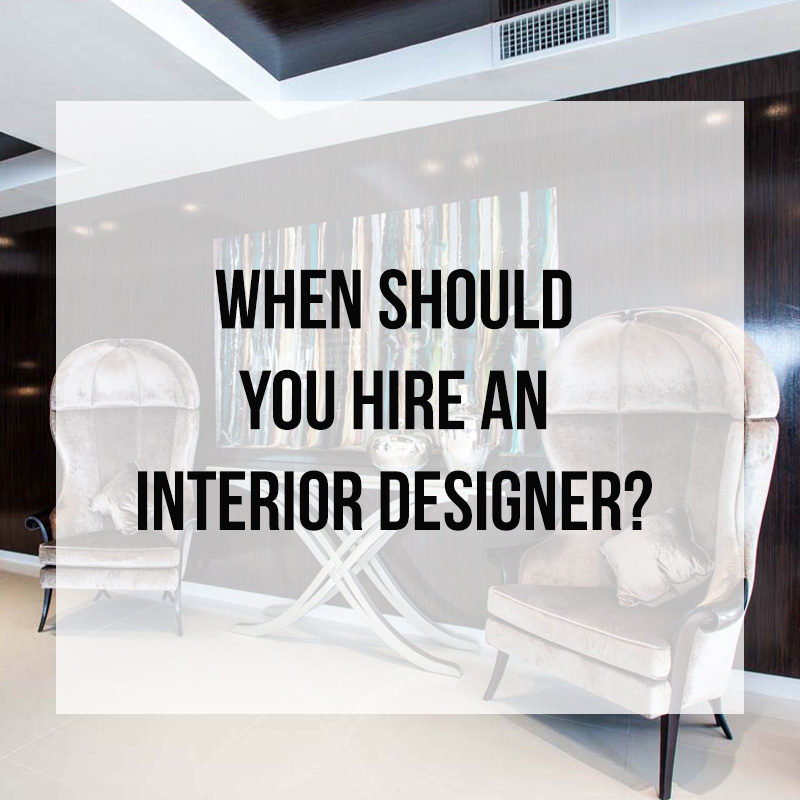 When Should You Hire an Interior Designer?
You should love every square inch of your home, from the style of your furniture and décor to the entire layout of your space. Whether you just moved into a new home, or you're getting tired of your current one, you may be wondering: should I hire an interior designer?
An interior designer will breathe new life into any space, from altering the architectural details to conceptualizing a new interior design style. Here are some key instances where you should consider hiring an interior designer:
When Moving into A New Home
Real estate agents and interior designers work together seamlessly. Your realtor may find you a home that's in the perfect location, but some aspects of the home's layout or design may need to be adjusted to fit your lifestyle. An interior designer can work with your realtor to redesign the space exactly how you want it, ensuring your new home is uniquely yours.

When You've Outgrown Your Space
We all need a little change once in a while, but after living in the same space for several years, you might feel ready for a complete transformation. An interior designer can revitalize your old space by altering the architectural details and overall design to suit your needs. This is the perfect solution if you're looking for a new space without the hassle of moving, as an interior designer can break down walls, install built-ins, and implement a brand-new design style that will completely transform your space.
When You Want to Visualize Your New Space
Interior designers are experts at simplifying the overwhelming process of redesigning a space. After getting to know you and your lifestyle, an interior designer will present the perfect space for you with blueprints, cloth and tile samples, and realistic digital renderings. These materials allow you to imagine exactly what your space will look like, ensuring you are completely satisfied with your new space before the transformation begins.
Hiring an interior designer will ensure you love every aspect of your space, whether you're moving into a new home or transforming one you've lived in for years.
At Zelman Style Interiors, we take pride in our ability to truly understand our clients and design a beautiful space that fits their lifestyle perfectly. Ready to take the next step? Schedule your complimentary consultation with our team today!