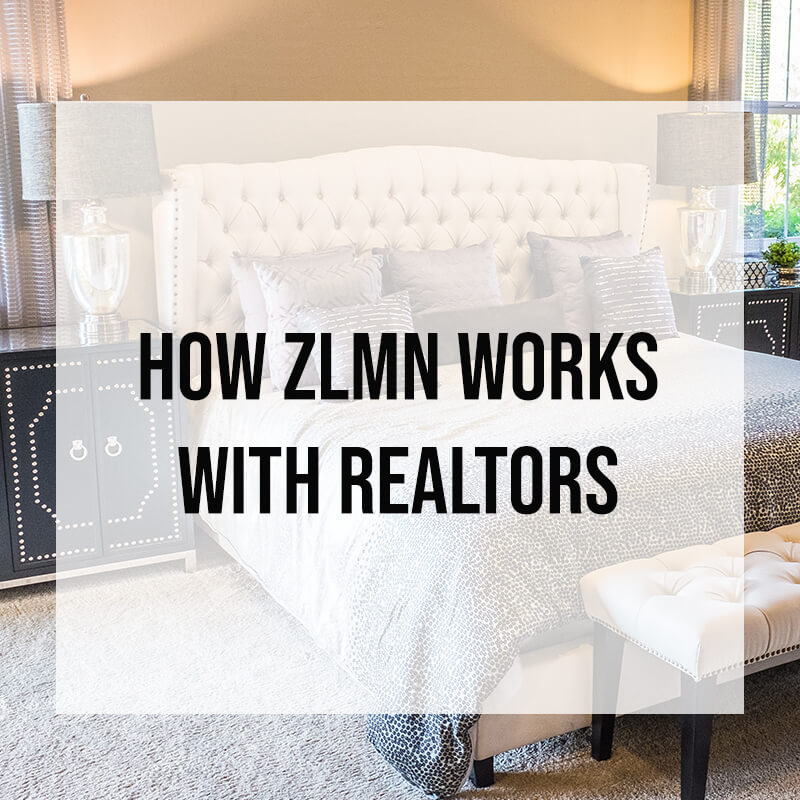 How ZLMN Works With Realtors
When looking for a new home, you shouldn't have to compromise between a good location and a beautiful design. By hiring both a realtor and interior designer, you can have the best of both worlds. A realtor can find your dream space and location at the best price while the interior designer ensures that your home is both beautiful and functional. When both teams work together, you'll experience a seamless home-buying process while getting a custom designed home made just for you. Here are some reasons for why you should consider hiring both an interior designer and a realtor:
Custom Home at a Great Price
There's no doubt that realtors know the best locations and prices around town. But even if you love the location, the inside of the home might not fit your lifestyle. Maybe the kitchen is too small and not functional for your lifestyle; or maybe you like open spaces but there's a wall closing the space off. By hiring both a realtor and interior designer, you won't have to let these issues discourage you from purchasing your dream home. Your realtor will be able to find that perfect location for you and Zelman Style Interiors can customize the design for the inside of your space to make it fit your lifestyle. ZLMN will also be in constant communication with your realtor so that you don't have to stress about the home buying and designing process.
Still Under Construction? No Problem!
It can feel risky to put money forward on a new home if the location is still under construction. Even though your realtor picked the perfect spot, you may find it difficult to visualize the final, completed home when all you see now are beams and concrete. Zelman Style Interiors can provide the visualization you need to get excited about your new space. ZLMN will create sketches and 3D renderings that show what your completed home will look like, including the lighting, placement of furniture, and even the texture and color of the furniture. So, while the space itself may still be under construction, you can feel confident knowing exactly what your home will look like.
Here at Zelman Style Interiors, our interior designers are happy to consult with your realtor to ensure that every aspect of your home is perfect for you. While your realtor will find the perfect location, ZLMN will design the home to perfectly fit your lifestyle. If you have any questions about our relationship with realtors or our design process, feel free to contact us today.