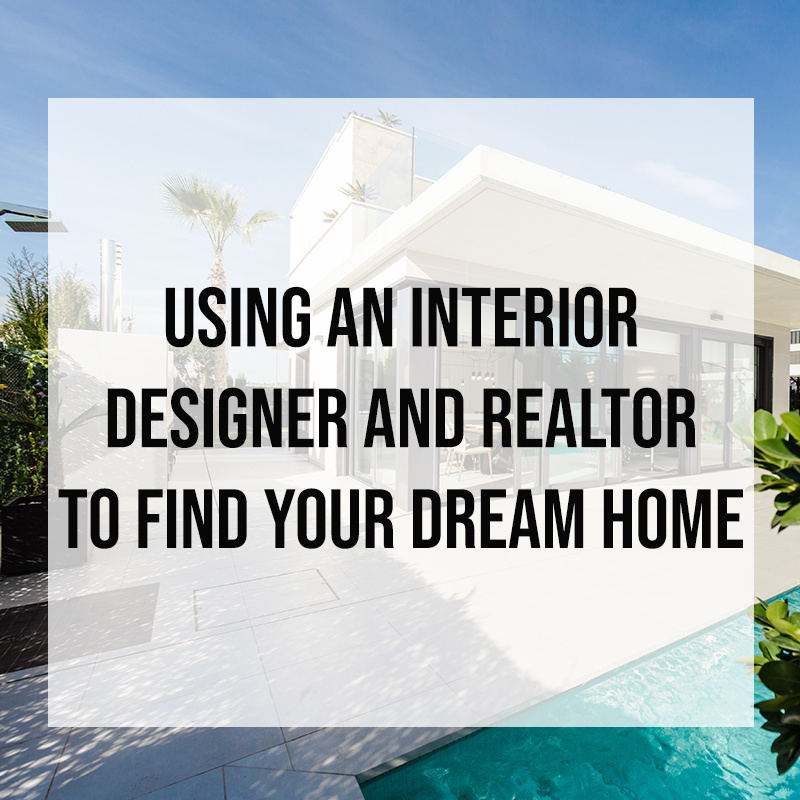 Using an Interior Designer and a Realtor to Find Your Dream Home
Buying a home can be an overwhelming and exhausting experience, especially when you're doing it on your own. And while many are aware that using a realtor can help make the search easier, utilizing both a realtor and interior designer can make finding your dream home a walk in the park.
On Your Side
Both your realtor and interior designer have the goal of giving you the perfect space for you and your family. We don't want you to just settle for any home, we make it our mission to give you your dream home. The realtor will work to find you the best location for the best price and the interior designer will take that space and transform it into a space the reflects and speaks to who you are.
Seeing the Bigger Picture
Realtors are great at finding you the space you need. How many bedrooms, how many bathrooms, square footage, a big yard. But when you walk into a home that's stuck in the '90s or walls where walls shouldn't be, that's where an interior designer like ZLMN can help. We'll see beyond what's currently in the home and envision what the space could turn into based on what your lifestyle and interests are.
Learning Who You Are
You'll most likely spend a generous amount of time with your realtor during your housing search. They will get to know all the fine details of what you like, what you don't, what your hobbies are, how you'll use the space once inside it. Your realtor will then consult with us and we'll work together to create the perfect design for you that will check all the boxes.
Creating Your Own Look
Not having any luck finding a house that meets all your needs? Well, with the help from both a realtor and an interior designer you can purchase an empty lot and create your own dream home from the ground up. Your realtor can select the location and price that works best for you, and we have the technology to create renderings and floorplans that are specifically tailored to you. This will allow you to envision the space before it's even built.
Having a real estate and interior designer team by your side throughout your home search is the most efficient way to get you into your dream home. Your real estate agent will get you a fantastic location at a fair price, and your interior designer will transform any house into a home, perfectly fit to you. Our interior designers at ZLMN are visionaries and masters at envisioning what a space could turn into. Call ZLMN today to consult with us.