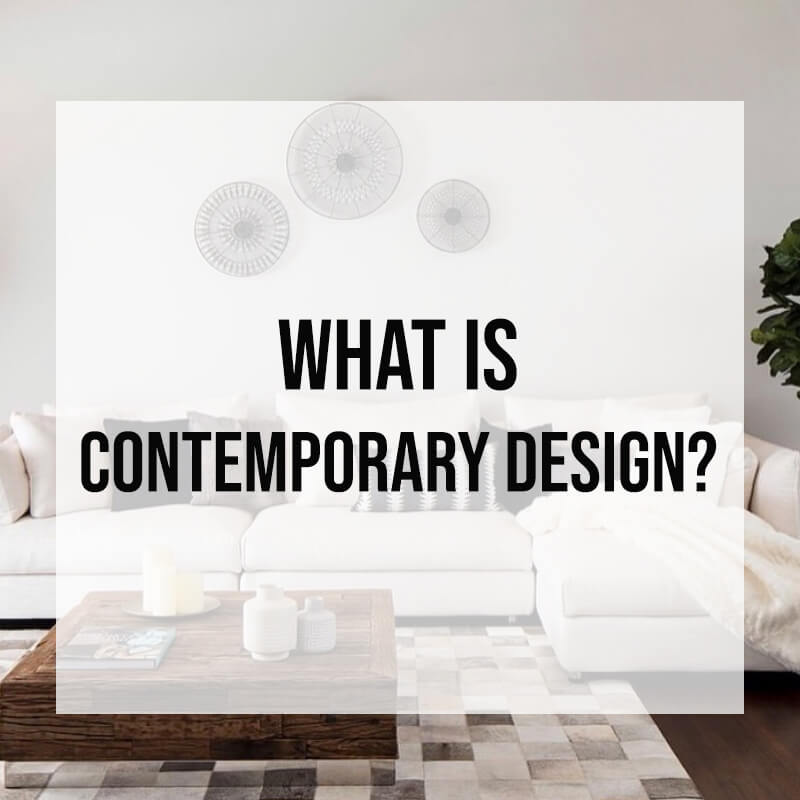 What is Contemporary Design?
What is Contemporary Design?
Of all the interior design styles, contemporary gives you the most freedom to explore your inner creativity. Although it's often thought to be synonymous with the modern style, contemporary design holds its own set of standards.
Contemporary vs. Modern
While the modern style features elements that are unchanging, contemporary style is focused on current trends. Instead of only featuring clean lines, bold colors, and abstract patterns in modern style, a space in the contemporary style can feature pieces from all design styles. Contemporary design may draw inspiration from modern, but it is inherently a different style.
Colors
Neutral colors with the occasional bold accent are current trends for contemporary design. Many times, contemporary designs feature neutral tones like brown, taupe, cream, or bright white. A neutral color palette can give the illusion of a larger room. This year's Pantone Color of the Year is Classic Blue, so if you are looking for a color to inspire a calm and reassuring feeling, consider that for your accent color.
Textures
As the color scheme is mostly neutral, contemporary style features many natural-looking textures. Silk, wool, and cotton are known to work well in this style. Modern wood paneling has increased in popularity and is a great contrast to fiber art, like macramé.
Furniture
Similar to minimalism, less is more in contemporary design. When adding furniture, it's important to consider what value it adds to the room. Most furniture in this style will have soft, curved lines and may have natural textures. The beauty of contemporary style is the ability to pick and choose what furniture works best for you in your space, no matter what style it originated in!
Looking to redesign your home or commercial space in a contemporary design but don't know where to start? Contact Zelman Style Interiors for a complimentary consultation. Our experienced interior designers are ready to help you design a contemporary space that you'll love for years to come.