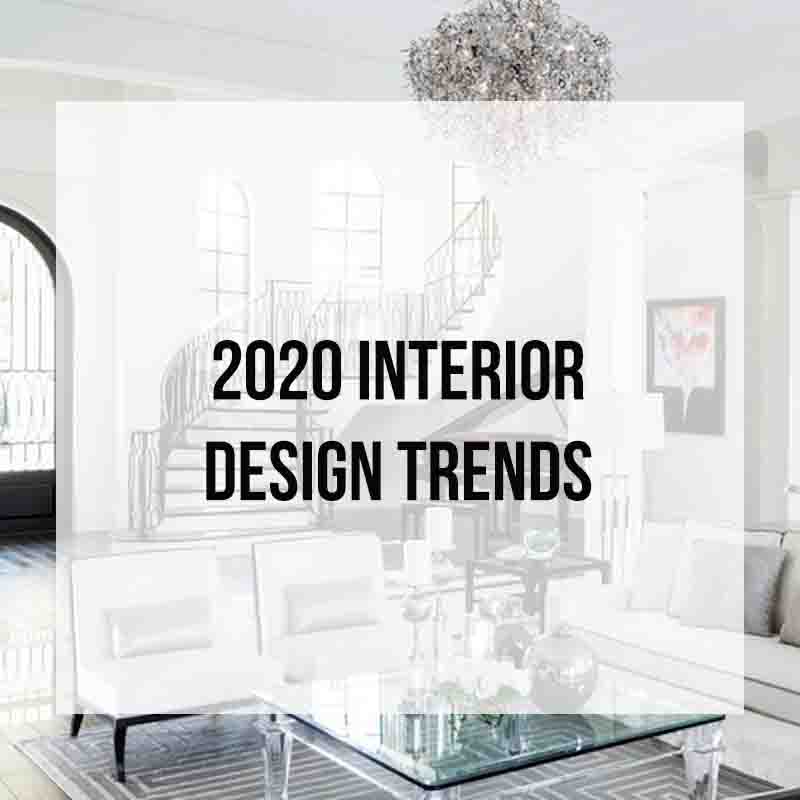 2020 Interior Design Trends
With the new year comes new trends, from fashion to interior design. Many of us like to keep our homes up to date with the latest popular styles, or you may want to refresh your home for the new year. Either way, looking at the interior design trends of 2020 can inspire your home's next makeover.
Pantone's Color of the Year – Classic Blue
It's official – Pantone's Color of 2020 is Classic Blue. This hue's simplicity is refreshing, with endless possibilities for its use in interior design. Not only is classic blue visually appealing, it is also said to inspire feelings of calm and reassurance.
Upgrade your interior with a classic blue accent color, to match the trends of 2020. Consider implementing a patterned-wallpaper accent wall, for a splash of color and texture among neutral tones. Another design trend in 2020 is to completely immerse your wall space in a single color. Add classic blue crown molding and trim to your walls, keeping your furniture and décor neutral. This will make 2020's color of the year truly yours.
Repurpose Unused Spaces
Make 2020 all about letting go of the old and bringing in the new. If you have a room in your home that is no longer used, such as a fancy dining area, consider repurposing the space. A popular design trend is open interior spaces, where each area blends into the next without separation. Knock down the walls of your unused dining room to open up your space, making your interior appear larger and better allowing you to entertain your guests.
Combine Popular Interior Styles
Interior designers typically stick to one specific style when designing a space, such as contemporary, modern, or timeless. However, upcoming trends suggest combining elements of different styles to create a unique space. In 2020, consider revamping your interior so it is not constricted to a single style. For example, incorporate sophisticated elements from timeless interior design with contemporary curved lines and bold accent colors.
If you're looking to redesign your home in 2020, contact Zelman Style Interiors. Schedule a complimentary consultation today, and our design experts will work with you to revitalize your space this new year.