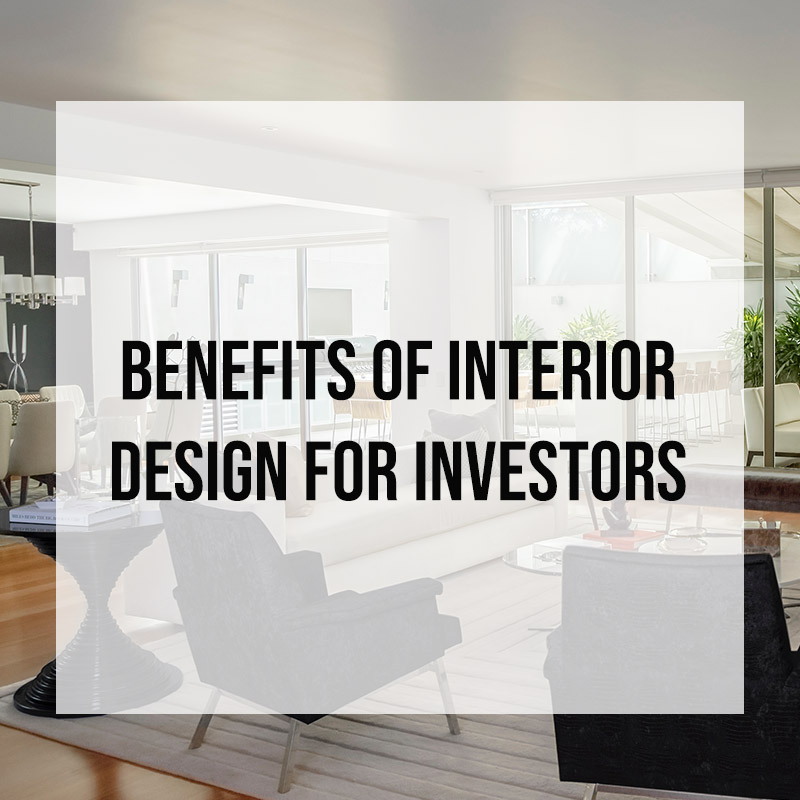 Benefits of Interior Design for Investors
When realtors are trying to close the sale of a home or commercial space, it is important for the buyer to be able to visualize what their life would look like living or working in the space. Although a real estate investor could hire an interior decorator to simply add some color and style to the space, working with an interior designer can make the difference between "I could see myself living here" and "I must live here!"
Adds Value
Beautiful and functional interior design adds value to a property. This is one of the reasons that separates interior designers from interior decorators. Interior designers work with builders to knock down walls, create large windows, install built-ins, and change lighting. These updates can transform the space from cookie-cutter to personalized and unique, which can result in a higher property value.
Stays Trendy
Interior designers are always looking to set the trends, not just follow them. It is the goal of a great interior designer to find the place where current trends, upcoming trends, and a client's style preferences meet. Additionally, part of the interior design process is working with builders, architects, and members of the interior design team. This open communication between all team members ensures that every detail will be on-trend.
Saves Time & Money
Working with an interior designer can save you time and money. Interior designers are skilled planners and can help you understand the timeline and budget of a project. Since you will be working with experienced professionals, you will not have to worry about being unsatisfied with the outcome and having to begin again. In addition, hiring an interior designer will help you spend your budget wisely to get the best possible product.
Zelman Style Interiors is a luxury interior design firm that specializes in high-end commercial and residential interiors. We can work with real estate investors and realtors to help buyers see the full potential within a space. For more information on our services and process, contact us and schedule your complimentary consultation.