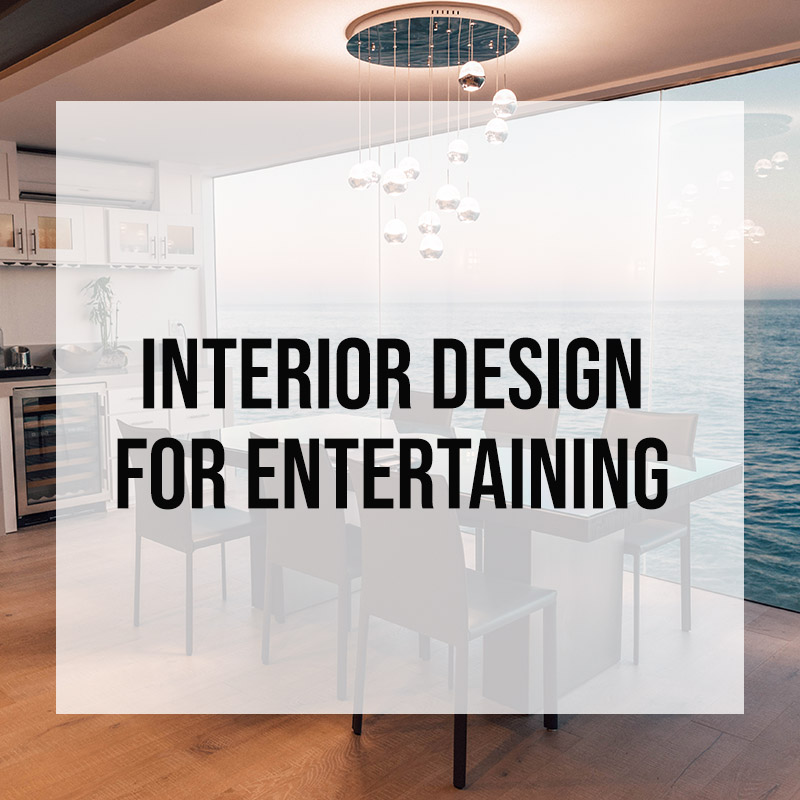 Interior Design for Entertaining
If you are entertaining your friends and family in your home for a fun night in, you'll want to ensure you have the space for them to be comfortable and have fun. To do that, you should design a space in your home specifically for entertaining. Whether you combine it with your living room or set aside a space solely for entertaining, this space should be designed with you, your guests, and your entertainment needs in mind. Follow these four tips when designing a space to entertain your friends and family:
Type of Entertaining
Before you start designing your entertainment area, decide on what kind of entertaining you will be doing in your home. Think about the most common activities you do, or would like to do, with your friends and family. Do you dream about having a space to invite some friends over for a game of pool or for a homemade meal? Or maybe you want the flexibility of transforming your home movie theatre into a music room. After you make a list of what you would like to get out of the space, you can design your entertaining room.
Seating and Space
When starting your design, make sure to include enough seating for all your guests. Since this is a space for entertaining, you'll also want to pick out furniture that is comfortable so your guests can relax and enjoy your party. Additionally, you want to make sure you do not have too much seating and furniture. An open space will allow your guests to freely walk around and socialize, so don't fill it up with unnecessary furniture and accessories. You can decide on the appropriate amount of seating by thinking about the average number of guests you will have over compared to the amount of space available for your entertaining room.
Home Bar
If you enjoy having an open bar and serving drinks to your guests, an obvious choice for an entertaining room is to include a bar. This can be as small as a tray tucked against the wall or a long, marble countertop with a mini fridge and cabinets. Most importantly, as you design the placement of your bar, make sure that it is in an open, easily accessible area so your guests can freely grab drinks and snacks at their convenience.
Storage
Having enough storage space will allow your entertaining room to be more flexible to your needs. For example, you'll probably want to put away your nice wine glasses when hosting a game night. You can make the most out of your storage space with glass cabinet doors that can display some of your nicer stored goods, like glassware and dinnerware. If you want, you can also maximize your storage space by having sofas and sectionals that include storage inside.
Designing an entertaining room isn't just about your needs, but also about what will make your guests comfortable. If you don't have the time to do your own interior design, you can let Zelman Style Interiors transform your space into an entertainment room that is uniquely yours. For a complimentary consultation and to learn more about our design process, contact us today.