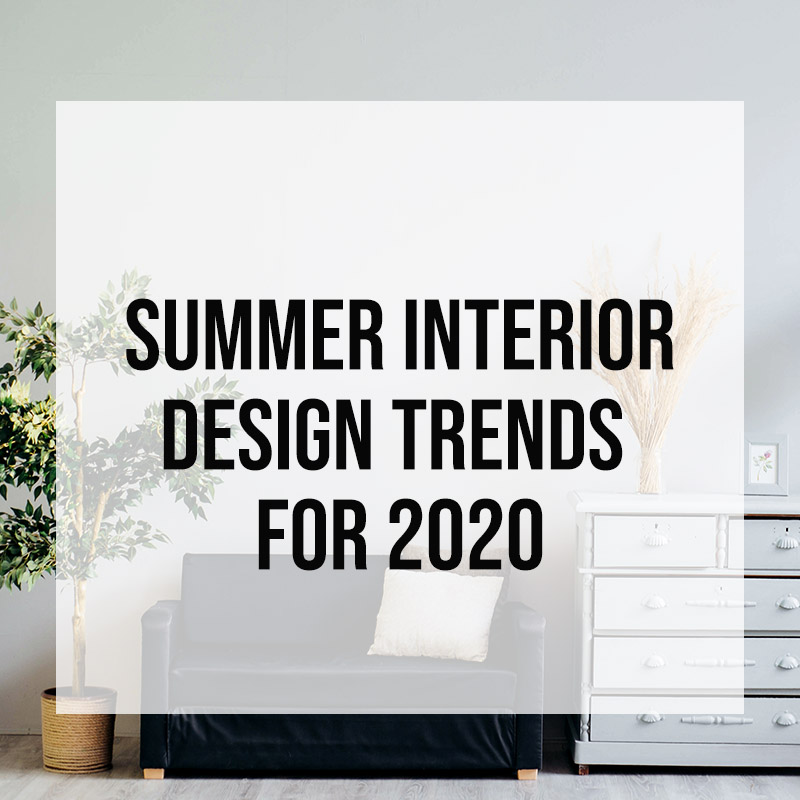 Summer Interior Design Trends for 2020
Summer is all about relaxing outside under the sun. So why not bring the best parts of summer inside your home? Follow these summer interior design trends and you could make your home the beachy oasis you've been dreaming of.
Warm, Earth Tones and Live Plants
Nothing says summer better than nature. To feel the warmth of the outdoors from inside your home, paint the walls a natural green color, such as soft cactus or bold palm leaf. If you don't want to commit to a bolder color, paint the walls a neutral color, such as white or gray, and use green on doorframes and furniture. To complete the natural, earthy feel, fill your empty space with live plants. Place a tall plant, like a kentia palm, in the corner and scatter succulents on your tabletops.
Go Vintage and Sustainable
2020 might be the start of a new decade, but it's also a time for throwbacks. Fill your home with vintage furniture and accessories by visiting local antique shops. There you can look out for shaped metal patio chairs, rustic metal or wood shelves, and metal hanging terra-cotta planters. The best part about choosing to go vintage and buying secondhand is that you are helping the environment! With this eco-conscious interior design trend, you can fully enjoy summer knowing that your sustainable choices will help bring clear skies for many summers to come.
More Glass, More Sun
Summertime means sunlight and blue skies, so bring in that natural light by adding larger windows. If you can, transform your walls into full, floor-to-ceiling glass to create even less of a barrier between you and the outdoors. Combining that additional natural light with earthy tones, live plants, and sustainable decorations will make your space fully embrace the warmth of nature.
Follow these summer interior design trends to transform your space into a relaxing summertime oasis. If you would rather be putting up your feet on the beach than designing, our team of interior designers are ready to help. Let Zelman Style Interiors transform your space into one that is uniquely yours. For a complimentary consultation and to learn more about our design process, contact us today.