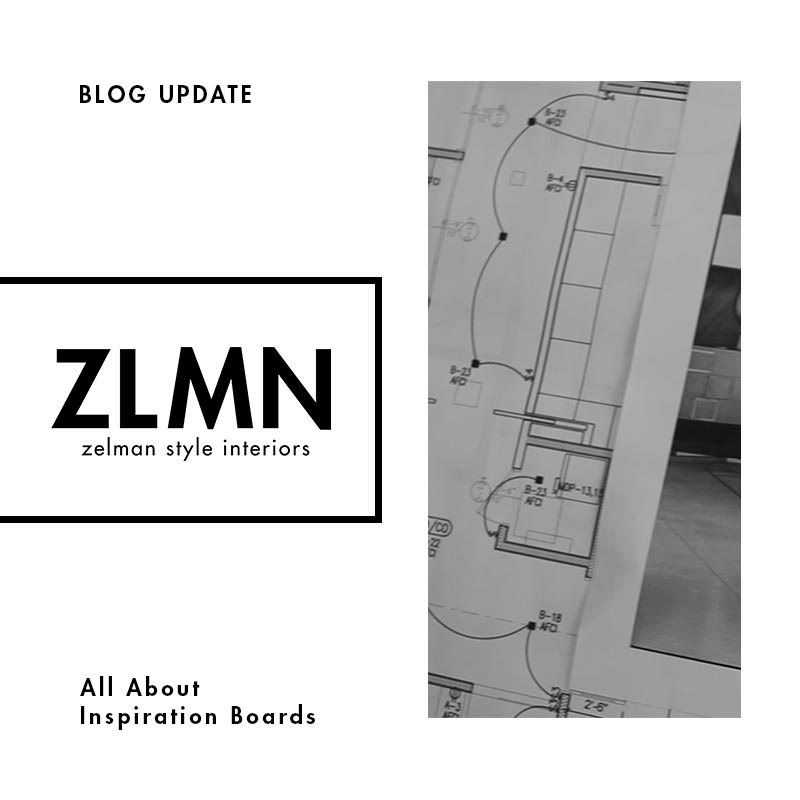 All About Inspiration Boards
An integral part of The Design Process is finding inspiration. Much of our inspiration comes from the client. As we design their space, our number one goal is to keep them and their lifestyle in mind. Once inspiration has struck, we share these ideas with the client using what is known as an inspiration board.
What Is an Inspiration Board?
An inspiration board is a compilation of different elements placed side by side to provide a clear vision of the design we are imagining of for a room. These boards allow the client to get a better idea of the details, colors, textures, and specifics of each element we plan on using in a space. Our inspiration boards can include images of furniture, lighting fixtures, fabric swatches, tiles samples, and more.
Benefits of Inspiration Boards
With so many ideas going through our minds, it can be difficult to nail down a specific design direction. Inspiration boards provide several benefits for designers and clients alike.
Organizing our thoughts provides design direction. With all of our ideas in one place, we can more clearly determine whether or not we are on the right track with a design. If not, we can adjust our perspective by performing quick and easy edits.
All our ideas are in one place. Once we see our ideas laid out in front of us, it is easy to determine whether the items we have chosen are cohesive and allow us to easily replace items that do not coincide with one another.
Adjustments can be made before it is too late. Since our clients can more clearly see the vision we have for a space, if there is an aspect they would like to change, we can make adjustments before the construction process begins, avoiding costly revisions later on.
Plans are more efficiently turned into action. When a lot of thoughts and ideas are bouncing around inside the head, it can seem daunting to act on them. Inspiration boards encourage a quicker turn around time as it is easier to bring designs from concept to fruition.
At Zelman Style Interiors, our goal is to create a space that reflects the personality and lifestyle of our client. If you have a space in need of a fresh design, contact us today at 954-718-6100 to get The Design Process started!