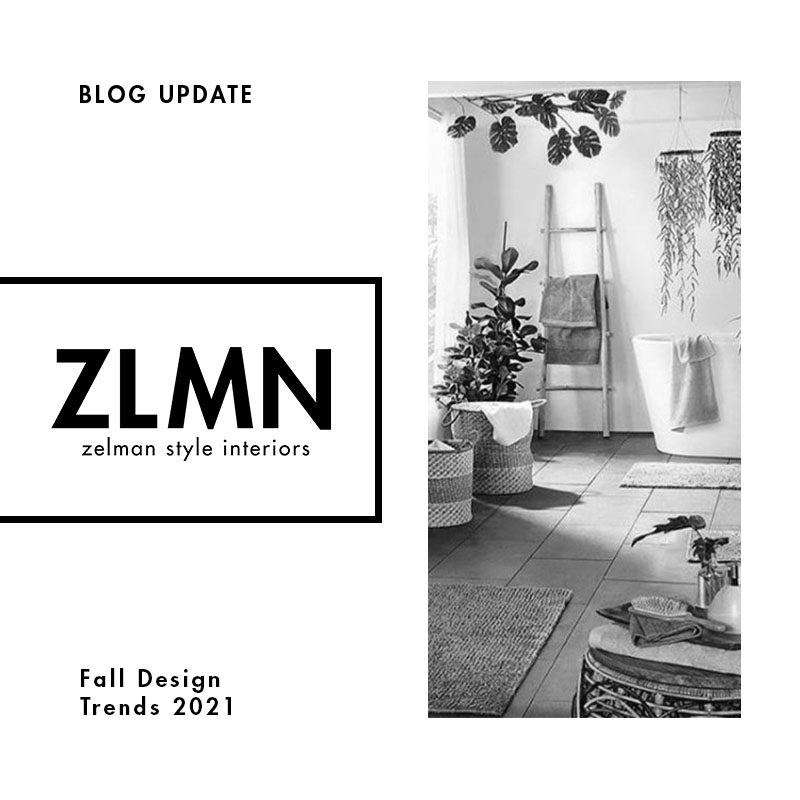 Fall Design Trends 2021
As with every new season, fall provides the perfect opportunity to redesign your space. By switching up some colors and décor or embracing a whole new aesthetic, you can make your space look fresh and new!
Let's Talk Color
Fall brings with it a wide variety of colors that people are naturally attracted to. The colors of changing leaves – red, orange, and yellow – are known for grabbing people's attention. Yellow and orange are specifically known to be associated with energy and happiness. When designing an interior, the most popular colors for a fall aesthetic tend to be warm, earthy tones. These can include beige, chocolate brown, plum, honey gold, cider, rust, and apricot.
Add Some Details
Brass, copper, or gold accents go well with a fall color scheme. Pendant lamps, cabinet and drawer pulls, or furniture pieces make great, year-round accessories for a space. If you're looking to incorporate seasonal décor, consider decorative bowls, vases, or other miscellaneous pieces.
In the fall of 2021, natural textures are especially popular. Design elements that feature natural textures can include anything from wooden coffee tables to marble kitchen backsplashes or clay vases to floral arrangements.
Looking For a New Aesthetic?
A new trend that is quickly catching on in 2021 is the cottagecore aesthetic. It is a vintage aesthetic meant to reflect the English countryside and promote the idea of living harmoniously with nature. Decorate for fall using the cottagecore aesthetic by adding accessories around your home like pumpkins, candles, or mason jars filled with pampas grass and dried flowers.
Do you have an outdated space in need of a redesign? Contact Zelman Style Interiors! Our talented team of designers will create a space that is uniquely yours, geared toward reflecting your personal taste and functioning in accordance with your lifestyle. Reach out today to get started!