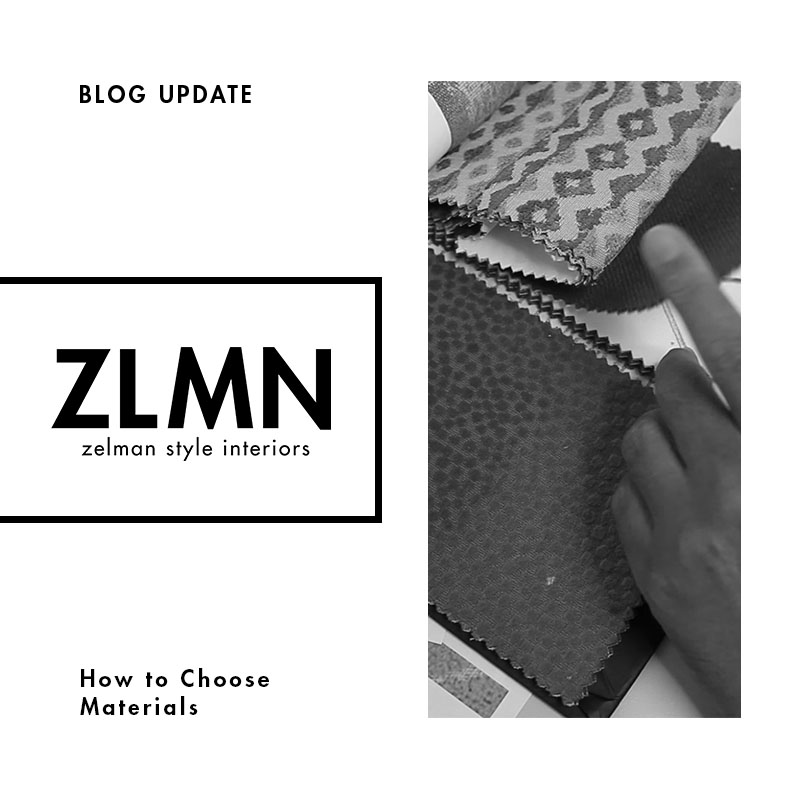 How to Choose Materials
Just like how it's important to choose the right colors to go in your space, it's just as important to choose the right materials. There are a wide variety of materials to choose from – marble, metals, woods, fabrics, and more! Determine which design style you're aiming for and choose your materials accordingly.
The finishing touches are equally important as any other aspect of a design! At Zelman Style Interiors, we can create custom millwork pieces that offer a unique feature to your space.
Marble is one of the more common elements currently being used in modern homes – and for a good reason! Used as kitchen countertops, backsplashes, and tabletops, marble is a classic choice that adds a sense of elegance and luxury to any space.
Metals such as copper, brass, stainless steel, aluminum, and wrought iron can come in finishes including antiqued, brushed, hammered, polished, and satin. When choosing your metal finishes, keep in mind the color palette you're working with. Brighter metals are best used amongst dark color palettes while dark metals are best used amongst light color palettes. Also, don't be afraid to mix metals and finishes!
Wood elements such as bookshelves, desks, and tables provide a natural aspect that can enhance any modern, luxurious space. Whitewashed wood can be used for a coastal style while mixing natural wood with iron or metals can give it an industrial feel for a farmhouse modern style.
Fabrics should be chosen based on your lifestyle. Top considerations should include whether you have pets or children. If so, you want to choose a fabric that is stain-resistant and can endure abuse over the years. If functionality is less of a factor, fabrics such as velvet or leather provide a more luxurious look and feel within the home. Lastly, when it comes to color, it's encouraged to choose a solid color that you'll never grow tired of and make a statement using accessories (like throw pillows) that can easily be swapped out.
The ZLMN team is here to provide you with the expertise and guidance you need to turn your dream space into a reality! Contact us today to get started!