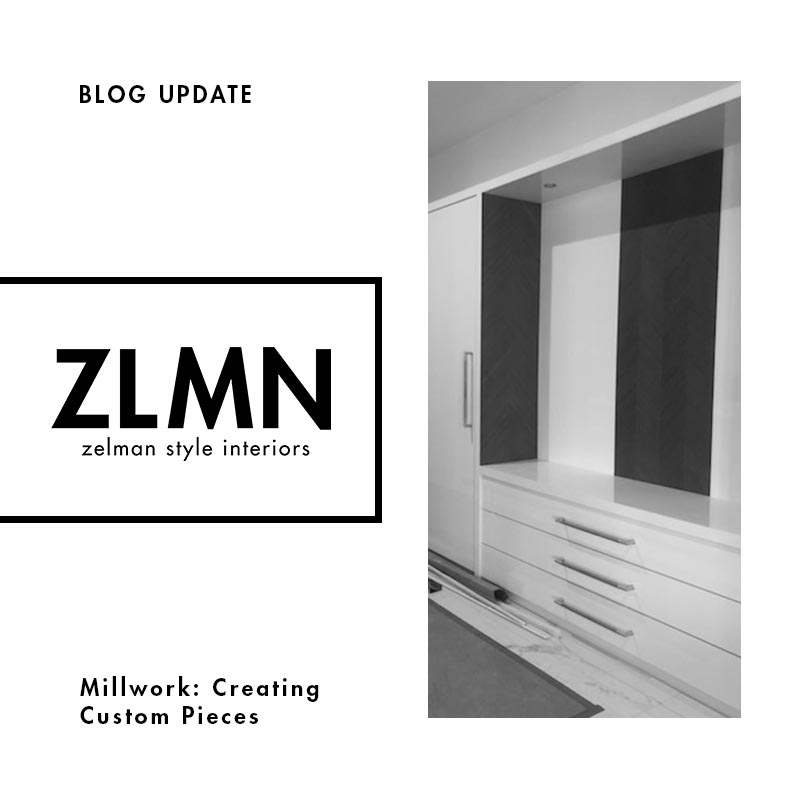 Millwork: Creating Custom Pieces
At Zelman Style Interiors, it is important to us that we create unique spaces that cater to the lifestyle of our clients. This means that, more often than not, we must create custom pieces for a space. These custom pieces are referred to as millwork.
What is Millwork?
Millwork consists of products – usually ornamental – that are produced in a mill. These can include doors, crown molding, wall paneling, cabinets, tables, furniture, and more! The Zelman team designs these items specifically for a client's space before bringing them to the millworker.
Although often confused with casework, millwork differs greatly. Casework produces similar products but does not allow for customization. Rather, casework generally results in generic pieces that are considered to be one-size-fits-all with minor alterations, such as the paint color. Casework is mass-produced while millwork is designed and created on an individual basis. While casework may be easier to produce and more cost-effective, it does not offer the same level of grandeur that our custom millwork pieces do.
The Process
Creating custom pieces is a process and takes time. At Zelman Style Interiors, we start by hand sketching our designs. We then provide the millworkers with a CAD (computer-aided design) file. These files are similar to 3D digital renderings as they provide a three-dimensional view of the design and the specifications of sizing that the millworkers need before beginning construction. Once they have the CAD files, the first step for the millworker is to build the base of the product. From there, we carefully select the finishing touches from a vast assortment of materials. These can include but are not limited to metal, wood, bamboo, leather, and more.
At Zelman Style Interiors, we design our homes with anything but off-the-shelf pieces. The majority of what goes into a space is designed specifically with our client in mind. If you have a space that needs transforming, contact us today!