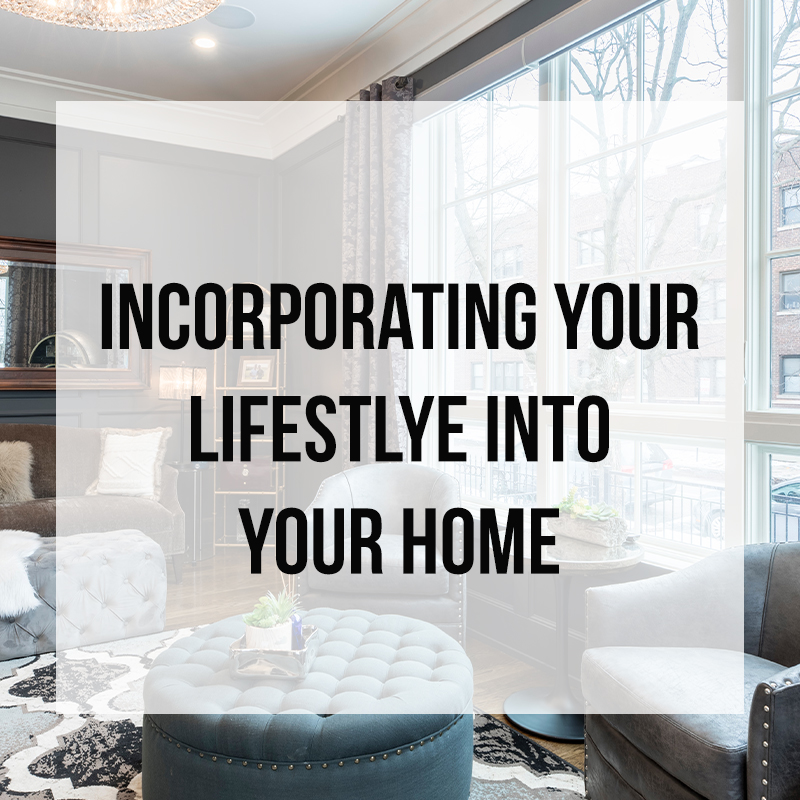 How to Incorporate Your Lifestyle into Your Home with Interior Design
Interior design is meant to work for you, your home, and your lifestyle. The last thing you want is to have designed and created a beautiful looking home, only to find out it's not functional for the way you live. It's hard to decide what you need and what looks good in the designing stage, so follow these steps to discover what your lifestyle is and how to use interior design to incorporate it into your home:
What's your lifestyle?
The first and most important step is to discover what kind of lifestyle you have. Think about what you value, such as time with family and friends, cooking new kinds of food, or sustainability. Then think about what you would ideally like to do in your home, such as being able to invite friends over for drinks, read a book by a fire, or have space to play with your kids. Thinking more in-depth about what you value and what you would like in a home will help you identify your lifestyle and figure out the best ways to incorporate that into your space.
How does your home currently work, or not work, for your lifestyle?
Close your eyes and picture your home. Focus on the details, both big and small. Look at the couch on the wall, the closet, or even the wall that separates the kitchen and dining room. What is currently supporting your lifestyle and what is not? Maybe the closet by the door is perfect for quickly and easily storing your jackets and shoes, or maybe that kitchen wall is in the way of you having the large cooking space you desire. After sorting through and writing down your thoughts, you'll be able to understand the current pros and cons of your home and what to fix with interior design.
Use interior design to make your home functional for you
Now that the pre-planning work is done, it's time to start designing and transforming your home to fit your lifestyle. Do you spend a lot of time cooking, but feel that the wall between the kitchen and dining room is limiting your space? Tear it down. Do you want to live more sustainably? Choose bamboo flooring, furniture, and even a sustainable toilet. Do you want a kid-friendly space? Include hidden storage spaces for toys and an open living room for more space to play in. As you incorporate these changes, don't forget about the other important details that complete your home design, like your interior design style, color scheme, textile choices, and decorations.
Finally, remember that while a design may look pretty, it may not be the most functional for you. So for every design decision you make, ask yourself: will this support my lifestyle or get in the way of it?
Need some help designing your home to fit your lifestyle? Let Zelman Style Interiors do the work for you. We'll talk with you, look at your space, and help transform your house into the perfect functional space you need. For a complimentary consultation and to learn more about our process, contact us today.