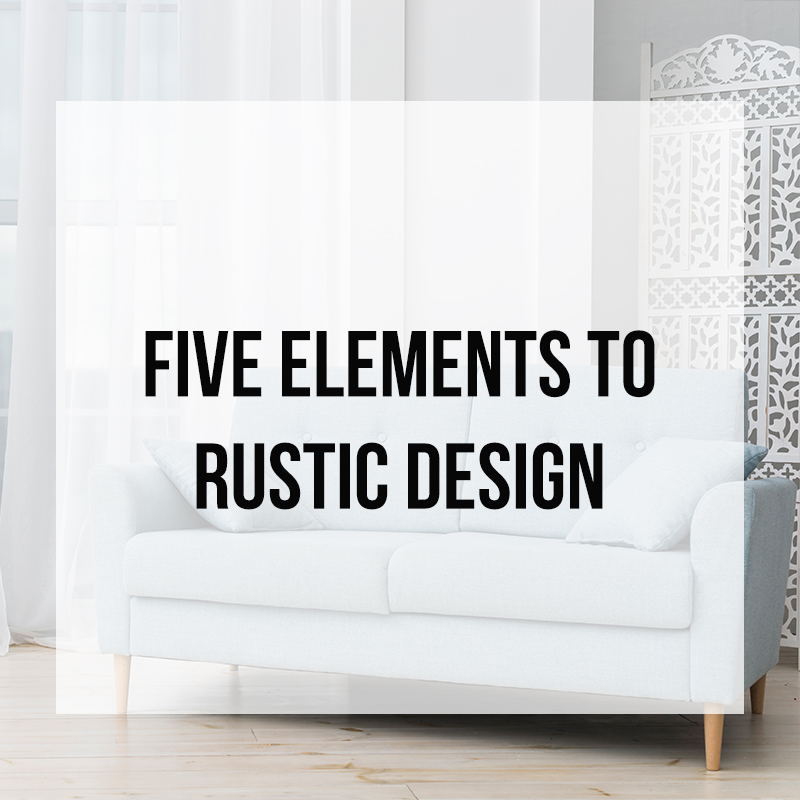 Five Elements to Complete Your Rustic Design
It's summertime and you're in a log cabin at the edge of a lake in Vermont. You watch the sunset slowly fade behind the green mountains and reflect off the lake as you sit by the warm fireplace. Your chair is large and comfy, and your dog tucks in under the blanket next to you as a cool breeze sneaks in through your open window.
Bring that natural, casual feeling back home with you by using elements from rustic interior design. This design style focuses on keeping everything natural, comfortable, and casual. Even if you don't live near mountains or a lake, you can still use rustic elements to make it feel as though you do.
Here are five elements of rustic interior design to help your home feel more like that rustic cabin in Vermont:
1. Use Natural Materials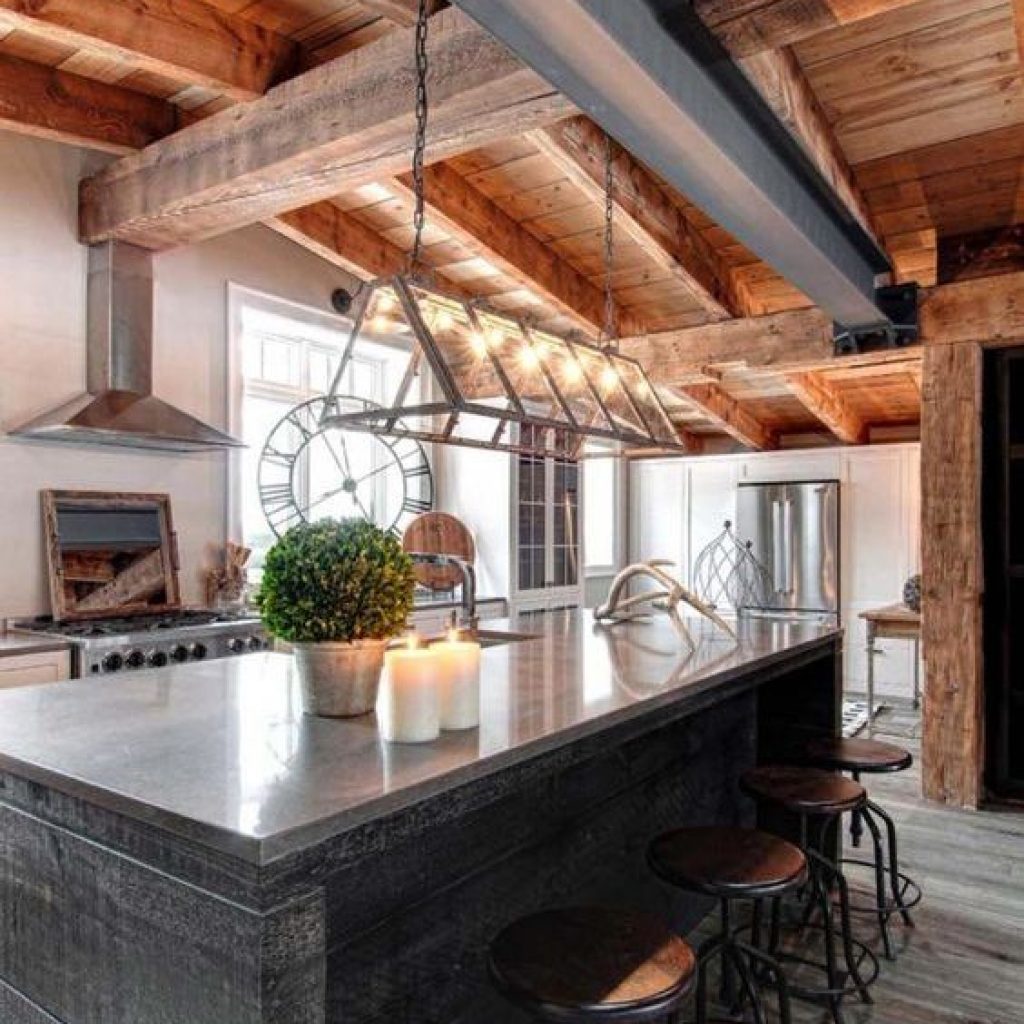 Rustic interior design is all about incorporating the natural. Wood is the most important material in rustic designs and can be used in any room of the house. It can be featured in the ceiling with wooden beams, as flooring, in walls as wood paneling, and used to create handmade furniture. Choose unfinished, unpainted wood in accessories and room accents to add the rough feel that rustic designs love. Besides wood, feel free to use other natural materials like stone and metals that aren't shiny.
2. Neutral Color Palette with Bold, Earthy Tones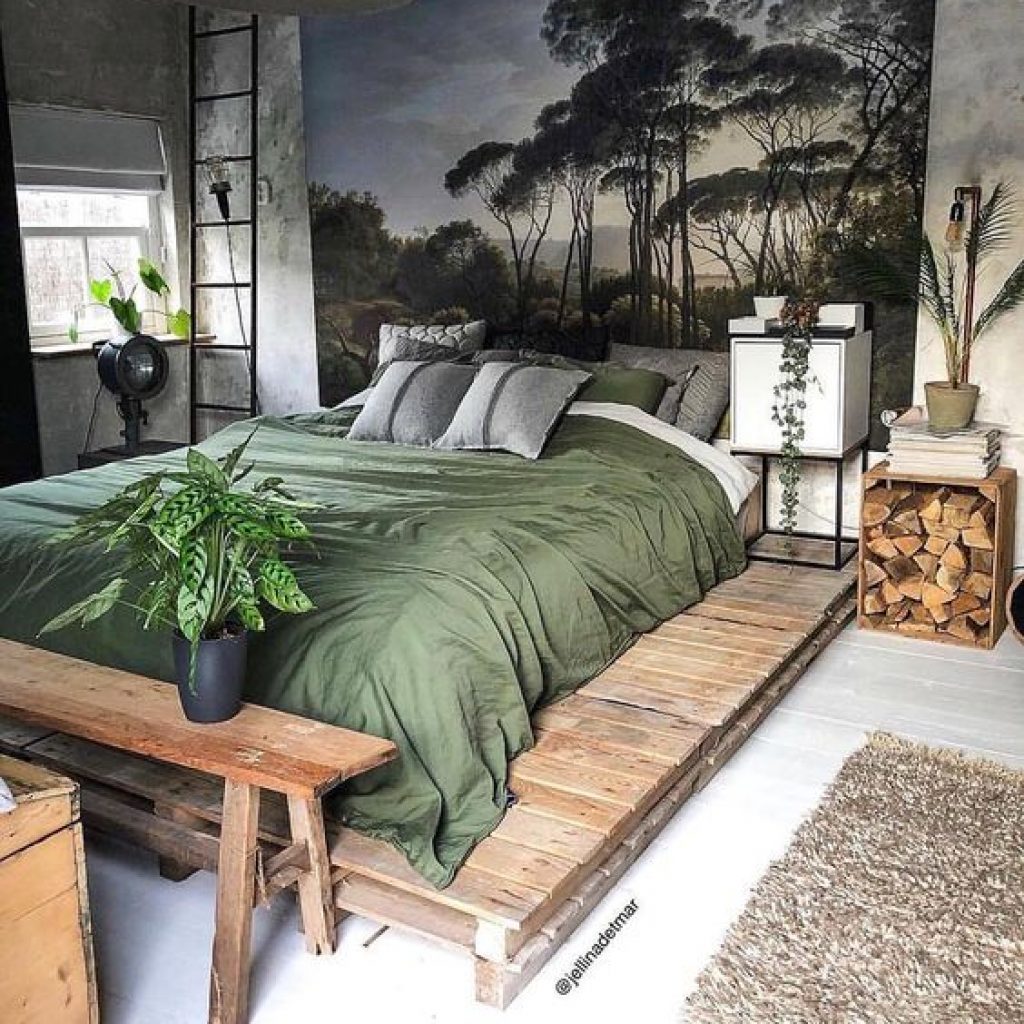 Keeping the color palette neutral will highlight the natural textures and décor used in the rest of the design. For example, white walls are a great complement to wood as there is a strong contrast between the two. If you want to add in some bold colors to break up the neutral, stick with earthy tones like greens and browns.
3. Add Rough Textures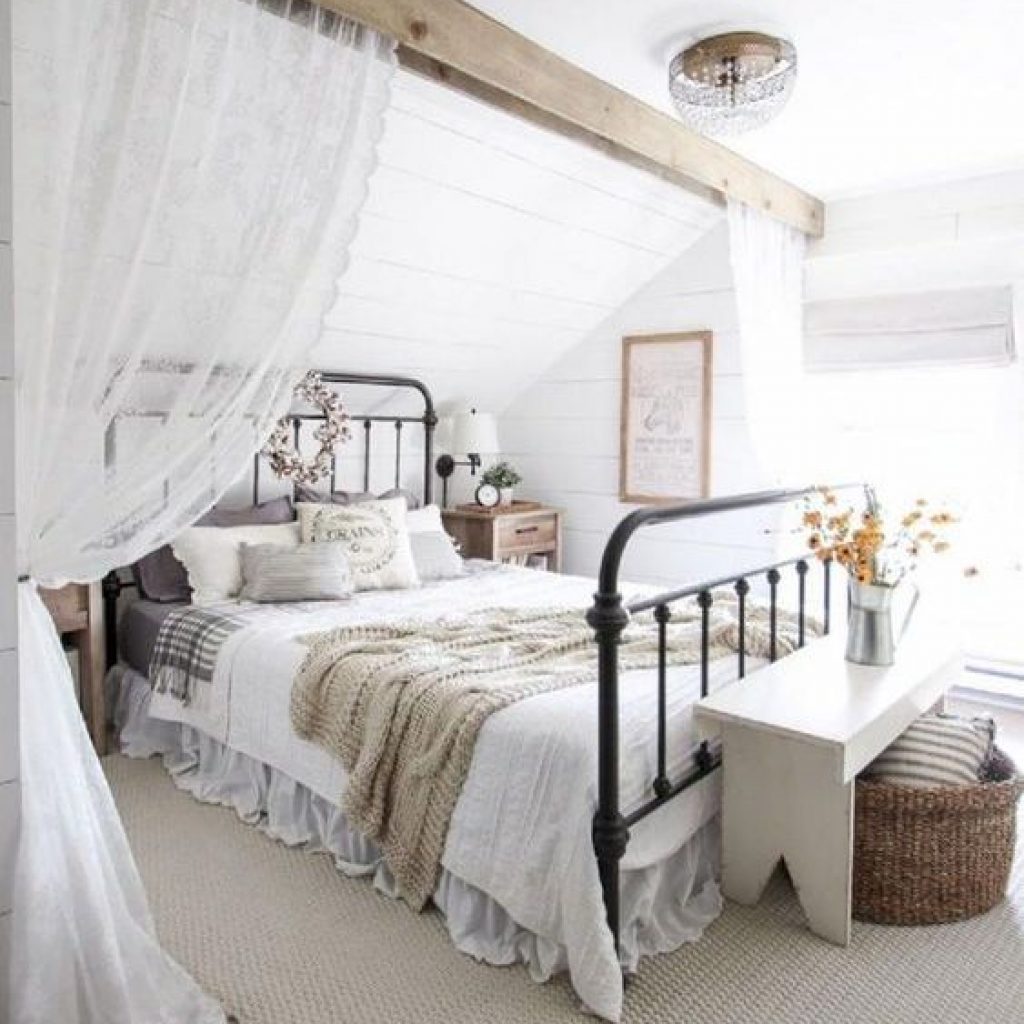 It wouldn't look rustic if there wasn't a little roughness to it. This can be present in wooden furniture, accessories, and fabrics. For accessories, think about decorating with driftwood, woven rugs, and jut. Consider rougher fabrics like wool and burlap, which can be used on everything from furniture to decorations. If you want softer feeling fabrics, choose ones that feature warmer colors and simple patterns like stripes and plaids.
4. Warm Your Home With A Fireplace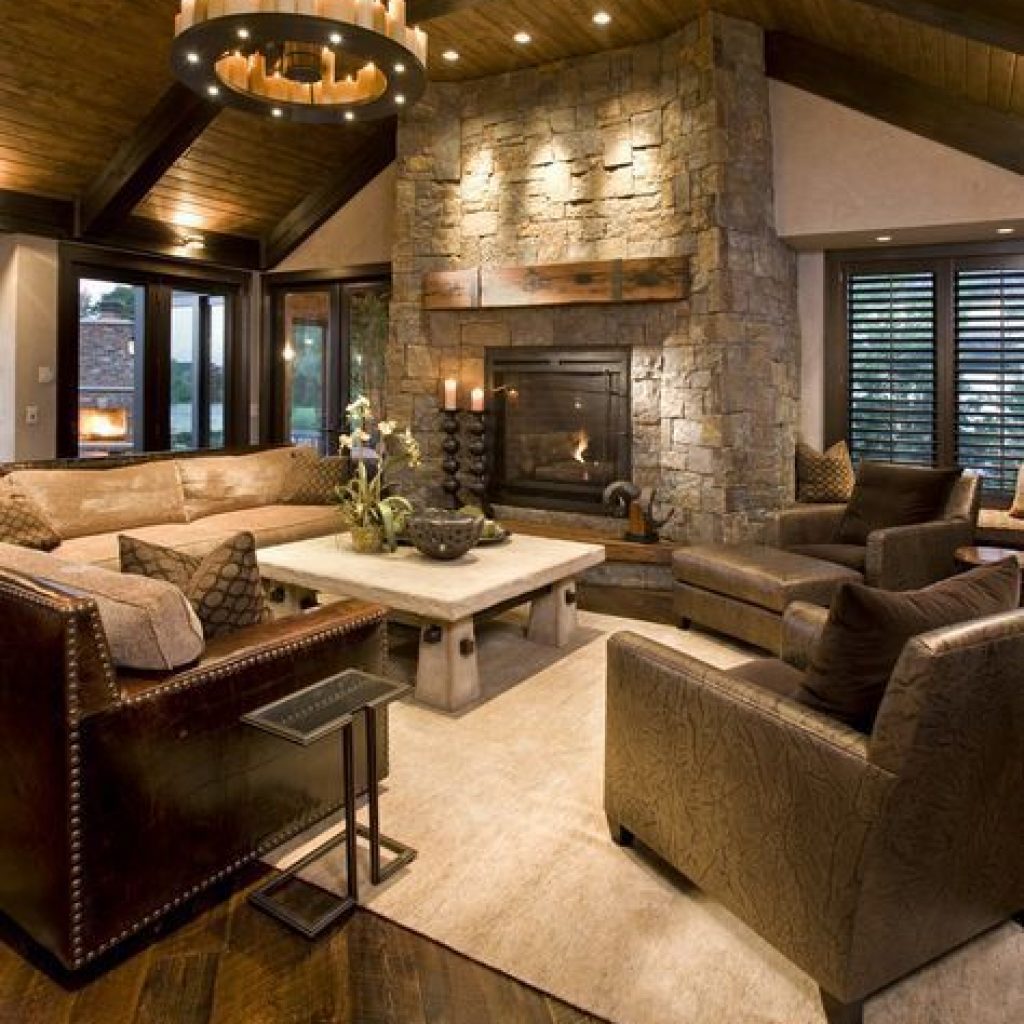 What's more warm, comforting, and inviting than the glowing heat of a fireplace? Make one the center of your home to complete that rustic vibe or enhance the one you already have by surrounding it with rough stone or brick. However, a fireplace may not be a viable option in your home. If that's the case, think about lighting your spaces with soft orange lighting to give it that same warm feeling as the fireplace but at less cost.
5. Complete the Look With Simple, Cozy Furniture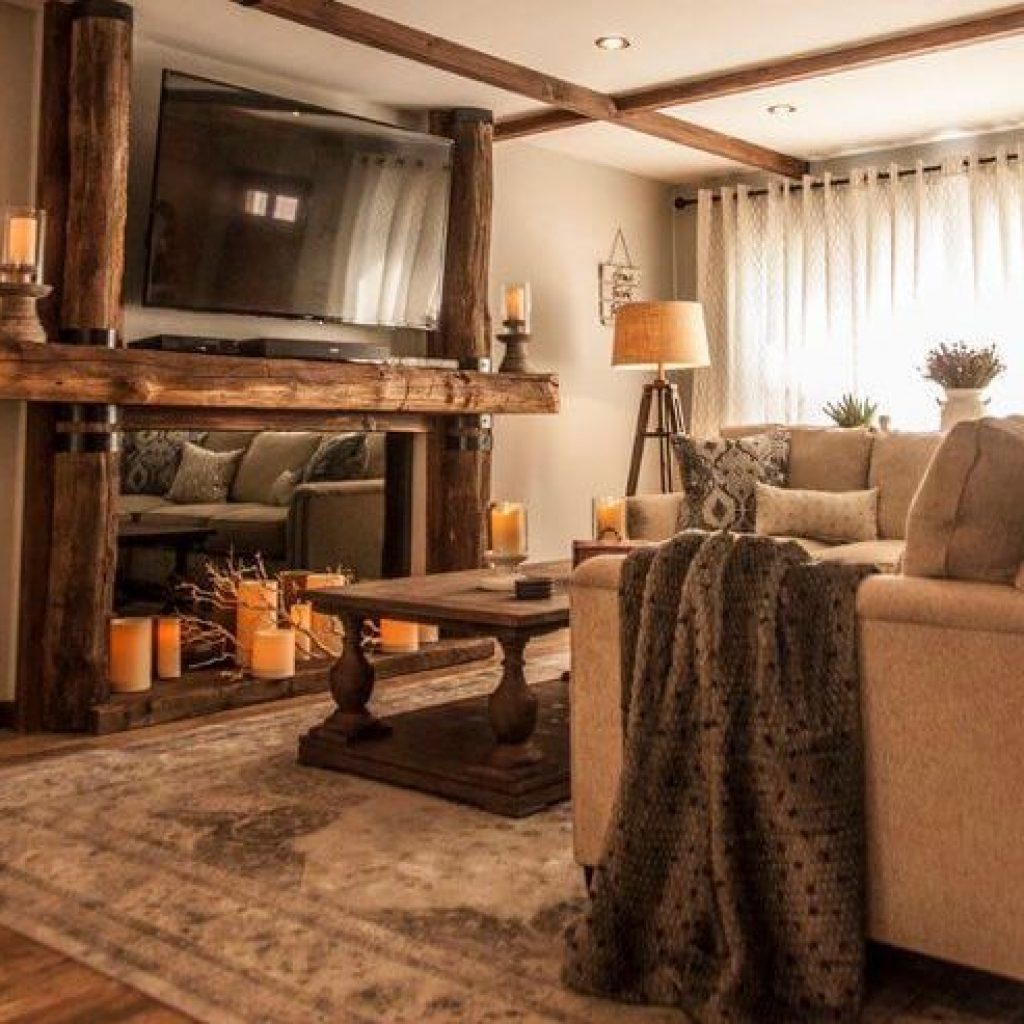 You don't want cold, metal furniture next to your warm, comfy fireplace. You want furniture that can emphasize that warm feeling and make your space feel more casual and natural. To do this, choose large pieces of furniture that are made out of natural materials and have a simple design. The size and simplicity will allow for the natural materials to stand out and create that natural, casual feel. For an extra comfy element, drape a soft, woven blanket over the back of your couch. It will add some color and texture to your space and can keep you warm whenever you're cold.
Incorporating these elements into your design will transform your home into that cabin on the lake. Don't have the time to redesign your home? Zelman Style Interiors has a team of experienced interior designers that are happy to help. We'll talk with you, look at your space, and turn your home into a rustic cabin for you. For a complimentary consultation and to learn more about our process, contact us today.