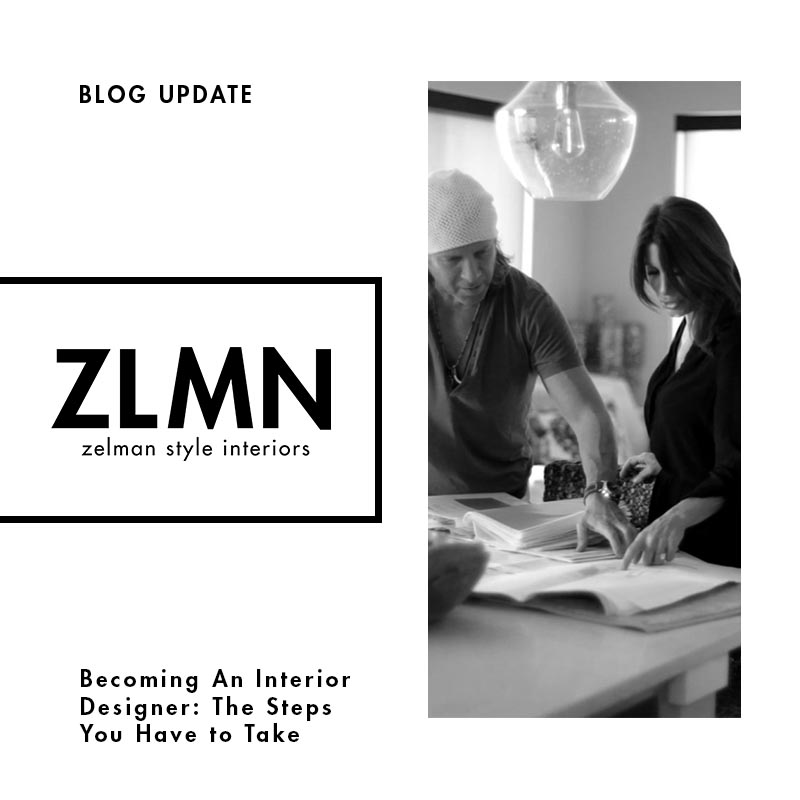 Becoming An Interior Designer: The Steps You Have to Take
At Zelman Style Interiors, we take the work we do very seriously. We have worked tirelessly over the years to become experts in the field of luxury interior design. Are you interested in becoming an interior designer? If so, make sure to consider the following!
What Do Interior Designers Do?
Before you become an interior designer, it's important to understand exactly what an interior designer does! There's a big difference between interior design and interior decorating. While an interior decorator furnishes a space with fashionable accessories, an interior designer can reconstruct the space by tearing down walls, adding windows, and so much more. Interior designers must have extensive experience in several subjects as their day-to-day involves wearing many different hats. From designing an architectural structure and choosing materials to client communication and creating presentations, interior designers do it all!
One Step at A Time
Step 1: Go to School
Although going to school is not the right path for everyone, there's no denying that having a degree in a relevant field will get your career started on the right foot. Nowadays, many colleges and universities offer interior design programs that will provide you with a well-rounded education. Classes you take may touch upon subjects including the elements of design, design philosophy, drawing and composition, computer-aided design, cultural anthropology, building codes and standards, and business practices. If the school you attend does not offer a specific interior design program, consider a degree in fine arts, architecture, or computer-aided design. If you choose not to attend school, consider doing an independent study on the subject instead.
Keep in mind that some states require licenses and certifications to work on specific types of interior design projects.
Step 2: Find A Mentor
As with any career path, one of the most beneficial things you can do is to find a mentor – someone who has years of successful experience in the field. You may also want to consider an internship. Many internships offer hands-on experiences that will leave you feeling confident and knowledgeable.
Step 3: Develop Your Portfolio
Every designer needs a solid portfolio. A thorough portfolio is a valuable asset when looking for employment or when pitching to potential clients. Your portfolio should include sketches, mood boards, and images of completed projects. It should reflect who you are as a designer, the aesthetics you're capable of achieving, and the process you use to complete your projects.
The ZLMN team is here to help with any of your big design projects – just look at our portfolio to see what we can do! Contact us today to get started!