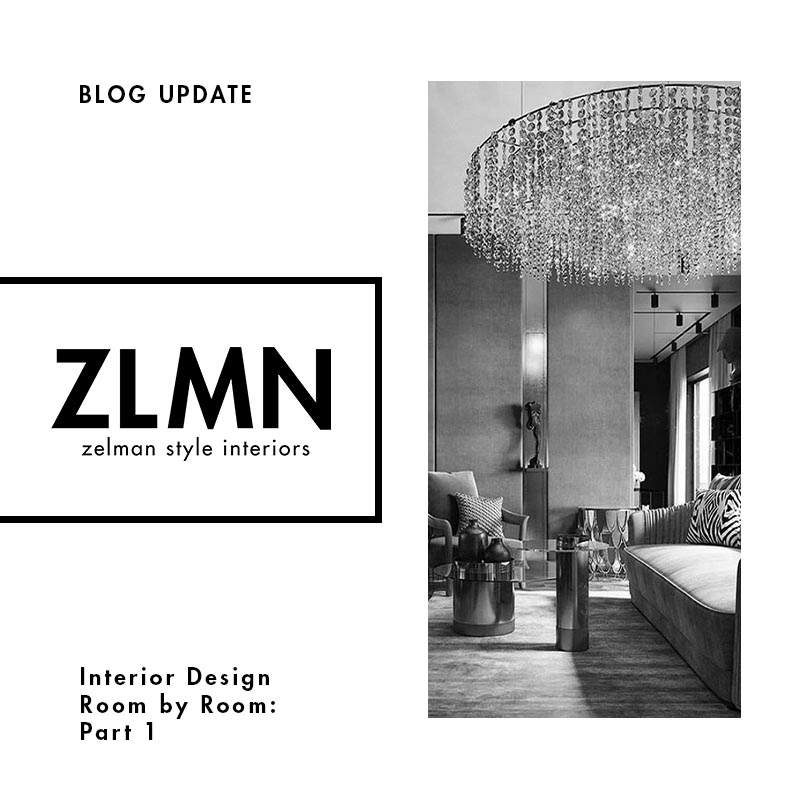 Interior Design Room by Room: Part 1
In the early stages, designing your dream home can seem overwhelming. However, breaking it down room by room can make the process seem less daunting. As you move through your home, consider the needs of each room and designs that will incorporate your lifestyle into your home.
The Foyer
The foyer, or entryway, whether small or grandeur, presents the first impression of your home to every guest. While some may choose to have their foyer make a statement, others may opt for functionality. Either way, the foyer should reflect the rest of the home.
Make a statement in your foyer with pendant lighting to brighten the space. Mirrors also help to make the space feel brighter and larger. A small, round table with a centerpiece in the middle of the foyer creates a focal point that is sure to draw attention. If you are designing your home and wish to make a dramatic statement, consider a grand staircase.
Optimize functionality within your foyer by providing places to hang coats, store shoes, or place your keys. This can be done using furniture or by designing custom built-ins. A sleek console table allows for additional storage while a bench along the wall gives you a place to put on your shoes before heading out the door.
The Living Room
The living room is, well, where you do your living. This can have several different interpretations based on the individual. Some people may choose to have their living room be used for entertainment, socializing, playing, studying, and more. The first rule for designing a living room is to determine a focal point. A focal point could be a window, a fireplace, a statement wall, or a unique piece of furniture. While keeping your focal point in mind, you can then use the basic principles of interior design to help decide how you want to arrange your furniture, rugs, art, and lighting.
Is your home in need of a fresh, new look? At Zelman Style Interiors, we can help turn your dream home into a reality. Through our 4 step design process, we get to know our clients and design a functional space complementary to their lifestyle. Contact us today to get the process started!