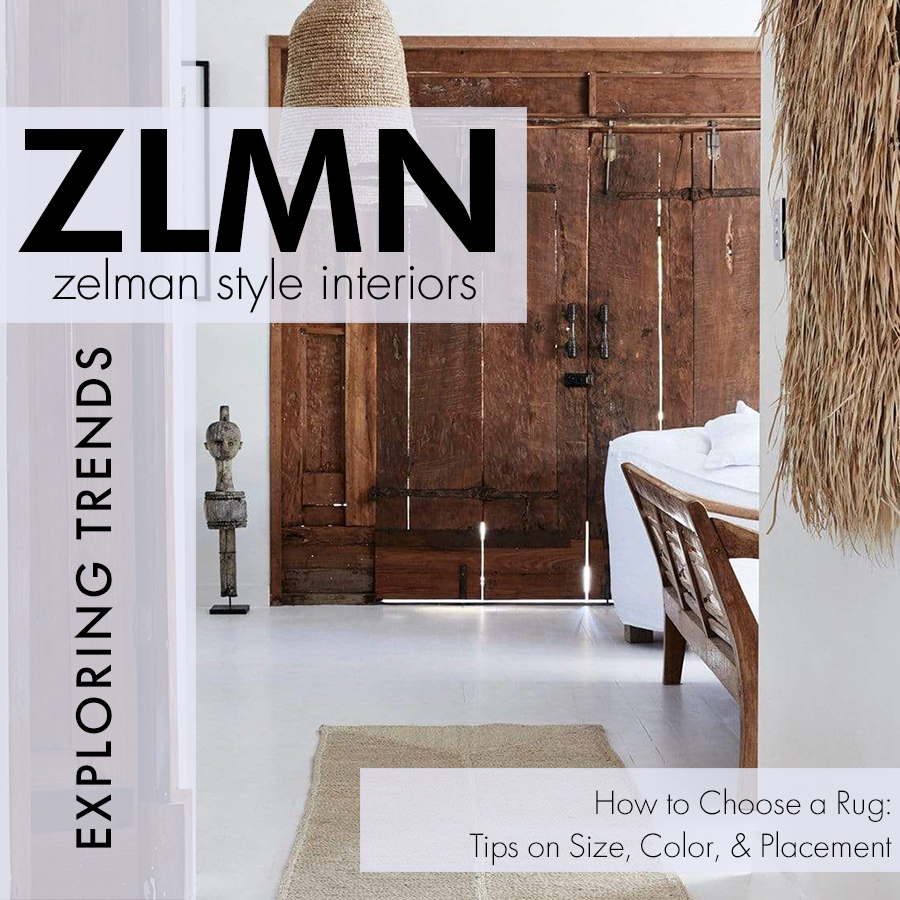 How to Choose a Rug: Tips on Size, Color, & Placement
With Summer right around the corner, you might find yourself doing some spring/summer cleaning and rearranging. Starting from the floor up, you may need a change in design! One question that you might have is how do I choose a rug? What size, shape, and color should I choose?
Size and Placement
Finding a rug that's the right size for a room is essential. Not too big and not too small. You want a rug to be able to accentuate a space, not overcrowd or ruin the Fengshui of a room. For living rooms, try to have the rug be hand-in-hand with the sofa. If the sofa is against a wall, make sure the front legs of the sofa are on the rug, this can also include any neighboring other furniture. In a dining room, focus on the dining room table, make sure it is always underneath the table and extending at least 2 feet on all sides from the table. For bedrooms, there are two options you can always rely on, if you have a large rug, have it fit underneath the bed and nightstands. If you have a small room keep it at the end of the bed, towards the base. For kitchens and entryways, always tend to stay with runners or smaller rugs. For your outdoor patios, always think big! Outdoor rugs that are about a foot shorter than the space are key for a great design.
Colors and Patterns
When you are choosing a rug for your new space, it can be challenging to decide whether to choose a rug that has a pattern, a graphic, or just a simple color. In order to be able to choose the perfect rug for your space, make sure it makes sense in that room. If you have a theme for the room, tend to stick with colors that accent or fit the color scheme for that theme. If you don't have a theme, choose a neutral color that is found somewhere in the room, this helps keeps the room a cohesive and beneficial space. Most importantly, always choose a rug color or pattern that you will love forever.
Materials
Rugs come in various kinds of materials. From cotton, linens, wools, & silks to nylons, acrylics, and cowhides, and more. Natural Fibers like wool and cotton are very durable and long-lasting but are also very pricey and require professional cleaning. Synthetic fibers like nylons and acrylics are affordable and easy to clean but need to be replaced sooner rather than wool or natural fibers. Another thing to keep in mind, each material brings or emits a different feel/texture to the table, some softer than others, consider the texture of the room and how that would enhance your space.  
Is your home in need of a fresh, new look with a brand new rug? At Zelman Style Interiors, we can help turn your dream home into a reality. Through our 4 step design process, we get to know our clients and design a functional space complementary to their lifestyle. Contact us today to get the process started!