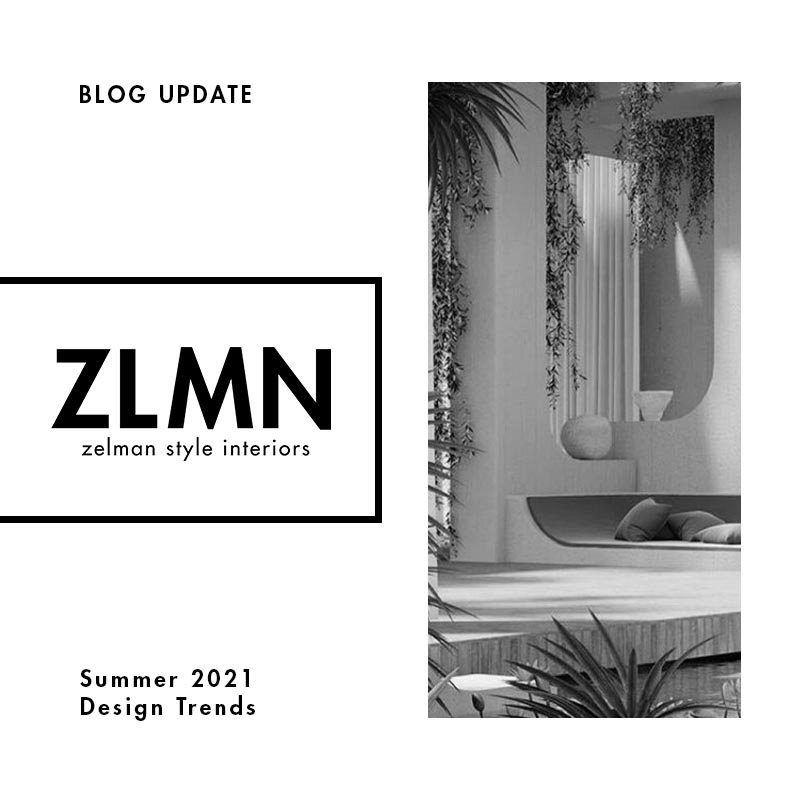 Summer 2021 Design Trends
Whether you are looking for your space to seasonally reflect a summer aesthetic this season or prefer your home to resemble a vacation destination year-round, we have the details on all the latest summer interior design trends!
Minimalism
The minimalist design trend has been around since the 1960s but continues to be a popular trend. In today's world, it's not uncommon for people to be easily overwhelmed. There is a plethora of information constantly accessible at our fingertips. Minimalism is a type of interior design style that utilizes space and focuses on simplicity. To achieve this style, your space should feature clean lines, a limited color palette, and functional spaces.
Neutral Colors
Another trend that has been popular for several years but continues to hold its ground is the use of neutral colors. Using neutral colors such as beige, ivory, taupe, black, white, or grey helps a space appear larger, airier, and more welcoming. Not to mention, neutral colors allow for flexibility in a design as you can easily swap out decorative details without needing to fear that they won't match. If you're looking to add a pop of color amongst your otherwise neutral-colored space, try blue! Especially during the summer months, a pop of blue here and there will give your space an island feel.
Natural Elements
Over the past year, and as we move into summer, the use of natural elements in the home continues to be increasingly popular. Depending on your interior design style, you can choose to incorporate natural elements in many ways. Bring the outside in by decorating with plants and integrating large, floor-to-ceiling windows that allow for the maximum amount of natural sunlight. If you prefer a more modern look but still want to include natural elements, consider something like a bookmatched stone wall or natural furniture made of rattan, cane, or wicker. These natural wooden pieces are often featured in places such as the Caribbean islands and can give your home a great summer vibe.
Are you ready to transform your space into a summer oasis? Contact the team at Zelman Style Interiors today at 954-718-6100 to get started on creating your dream space!