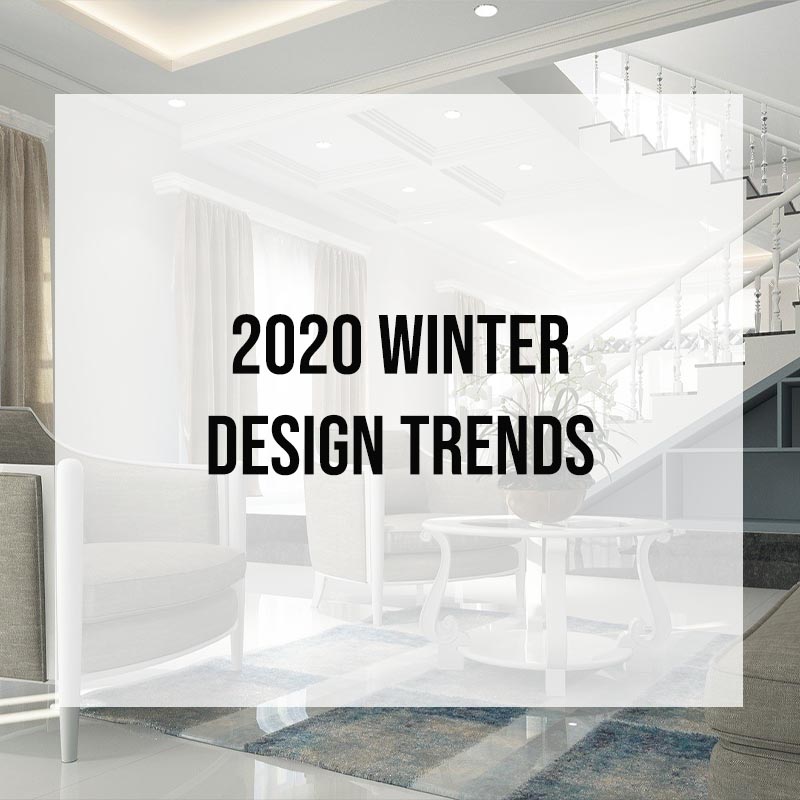 Winter Interior Design Trends 2020
With 2020 winding down and the holidays quickly approaching, you may find yourself looking around at your space and wondering if it's time to make a change. Decorating your home for the holidays is the perfect way to end the year, but with so much time spent indoors these past few months, you may want to make more drastic changes.
This year, popular winter design trends lean heavily toward coziness and comfort. Your home should be a safe haven that's designed just for you, so if your space doesn't feel like a sanctuary, take a look at these winter interior design trends and consider revitalizing your space before the new year!
Comforting Neutrals
Neutral tones create a classic color palette that we return to time and again. Pale gray, eggshell, and soft pinks are popular neutrals that appeal to our need for calm and peacefulness in the home. This winter, your living area should inspire restfulness, relaxation, and comfort – so consider repainting your living area walls to be a lighter, neutral color like off-white or sage green. Not only will this open up the space and make the room feel larger, but it will also easily complement any holiday décor you decide to incorporate! And if your couches are pretty to look at but not comfortable enough to curl up in, swap them for ones with lots of soft cushions in neutral shades.
Private Nooks
With much of our time spent at home, many of us are craving an escape from the drone of day-to-day life. A new trend in interior design is having a private space that feels separate from the rest of the home, such as a reading nook or window corner. It's important that your nook be set far away from the busier areas of the home – perhaps tucked away under a staircase, or near a bay window with a view – so you can enjoy some peaceful time alone. Consider incorporating an armchair, velvet throw blankets, and a warm lamplight or candles.
A Touch of Nature
This year, interior design has seen a revival of natural materials and incorporating nature into the home. Studies show that we as humans feel a connection to nature, and thus our exposure to it results in feelings of comfort and improved well-being. With large sliding glass doors and floor-to-ceiling windows, you can easily draw the beauty and comfort of nature into your home. In preparation for the holidays, opt for decorations made of natural materials like pine, balsam fir, and poinsettia flowers.
This holiday season, revitalize your home to be a sanctuary of luxury and relaxation. If you're looking to truly transform your space, the team at Zelman Style Interiors is here to help. We are a full-service interior design firm dedicated to creating the perfect, unique space for each of our clients. Get in touch today!