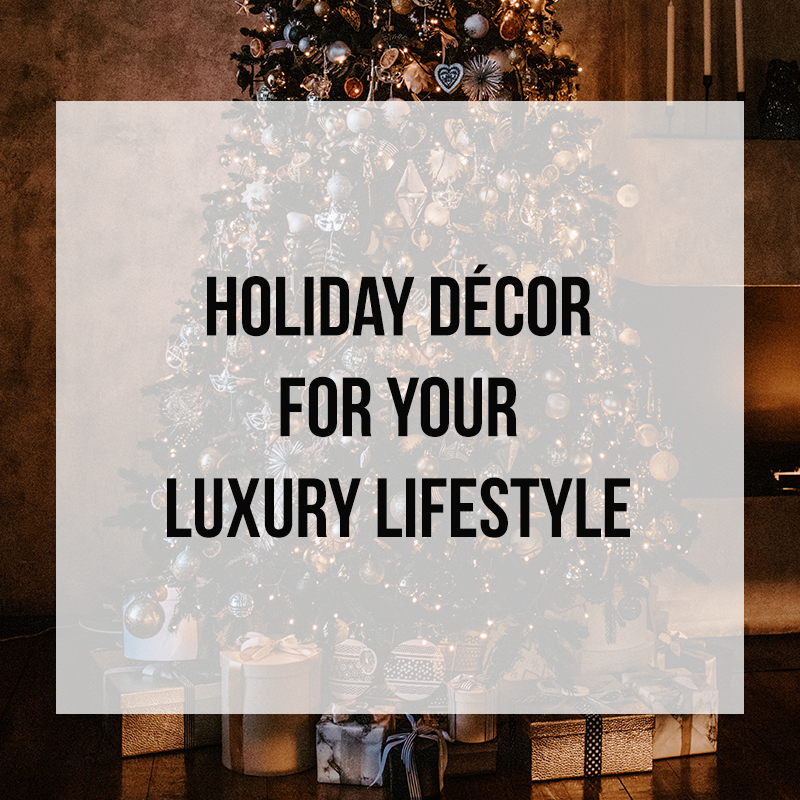 Holiday Décor For Your Luxury Lifestyle
Let the joy of the holidays inspire your home décor. Whether your home is contemporary, modern, or timeless interior design, there are so many ways to bring the holidays into your space without sacrificing the luxurious atmosphere.
Contemporary
A hallmark of contemporary design style is a variety of textures. Carry that theme into your holiday decorating by playing around with different materials. Because food is such a huge part of the holidays, let your dining table share in the Christmas spirit with a large, festive centerpiece. Consider contrasting the smooth texture of metallic branches with fuzzy pieces of balsam fir.
Contemporary design often features a bold accent color. Incorporate a splash of color into your holiday decorating, such as a deep red or navy blue. Poinsettia flowers give just the right amount of holiday warmth to a contemporary interior; place a few flowers in simple glass vases to maintain the minimalism in your space.
Modern
Modern interior design favors unique, sleek materials like metal, glass, and steel. If your home is of modern design, consider a neutral color scheme for your holiday décor. Many of us picture red and green decorations when we imagine Christmas, but what about silver and gold, or silver and blue? These color schemes are as sleek as modern materials, yet still have that sparkle we associate with the holiday season.
Maintain this color scheme for all your holiday decorations, including your ornaments and gifts. This allows your Christmas tree and gifts to match the simplistic style of your modern interior, especially if your ornaments are all evenly spaced.
Timeless
If you have a timeless interior design, your space is already elegant with neutral tones. Avoid overshadowing its sophistication by going light with your holiday décor, opting for silver, gold, or navy blue as an accent color. Draw your guests' eyes to the architecture of your home by twisting garlands around high columns and stairway banisters. If you stick with your simplistic color scheme and don't overdo it, your holiday décor will beautifully accentuate your classic design.
Whether you enjoy contemporary, modern, or timeless design, your home can be transformed into a luxurious holiday resort. For more ideas on interior design, contact Zelman Style Interiors today and schedule your complimentary consultation.