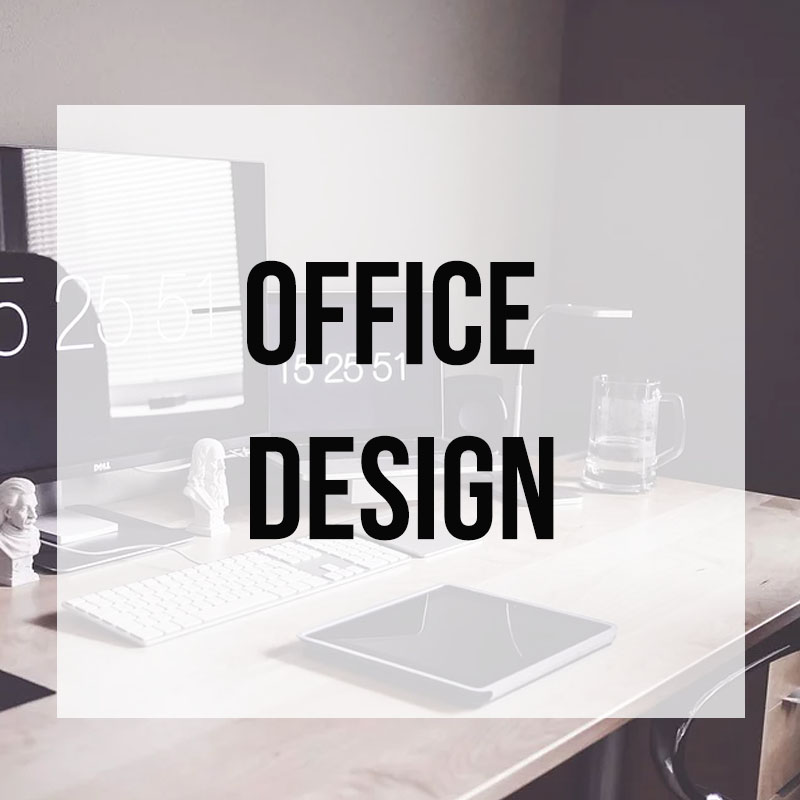 Commercial Office Design
A well-designed commercial space makes an impact on the success of your business. Your work environment should be a place that's both comfortable and functional for getting work done. Your space should also be inviting and welcoming for any guests who might visit.
To get yourself that perfect office space, keep these simple tips in mind:
Choose the Right Colors
When choosing a color scheme, go with your brand colors. Bringing those colors into your office space will create a cohesive and consistent style that will reflect who you are. If you incorporate artwork into the space, keep it consistent with the color palette and make sure they fit within the overall theme and style.
Keep in mind that some colors affect employees in different ways. Red can stimulate the brain, blue is known to have a more calming effect, green can make people feel more relaxed, and using orange or yellow can boost excitement and productivity. So be sure to pick the right colors that not only fit your brand but ones that will benefit your employees as well.
Avoid Walls
Open office spaces give your office a much more casual and friendly feel. This will allow for easier collaboration amongst team members and will keep the space light and airy. Of course, if you feel that you still need some separation in the space, use see-through dividers instead. Dividers won't completely close off the space, but they will still give individuals their privacy.
Home-like Touches
Get comfy furniture into your communal spaces like conference rooms to allow your employees to feel relaxed while they work. Or bring that at-home feel with potted plants. It not only adds a touch of nature, but plants create a warm and welcoming environment. Plants are also known to help clean and purify the indoor air, which can lower stress in an office.
Use Natural Light
Fluorescent and LED lights can cause headaches or hurt people's eyes. Keep any windows free of any obstructions like furniture or large décor pieces so you can fill your office with as much natural light as possible. Having access to the outdoors has also been said to increase productivity and employee morale.
Allow for Personalization
Everyone inside your office has their own unique taste and style. Allow for them to bring their own little touches of décor to keep them motivated throughout the day. Allowing them to have family photos or personal mementos also leads to a happier, healthier, and more inviting environment.
Looking to revitalize your commercial space but don't know where to start? ZLMN has experienced commercial designers that can help you bring your office vision to life. Call us today to get started with a free consultation!