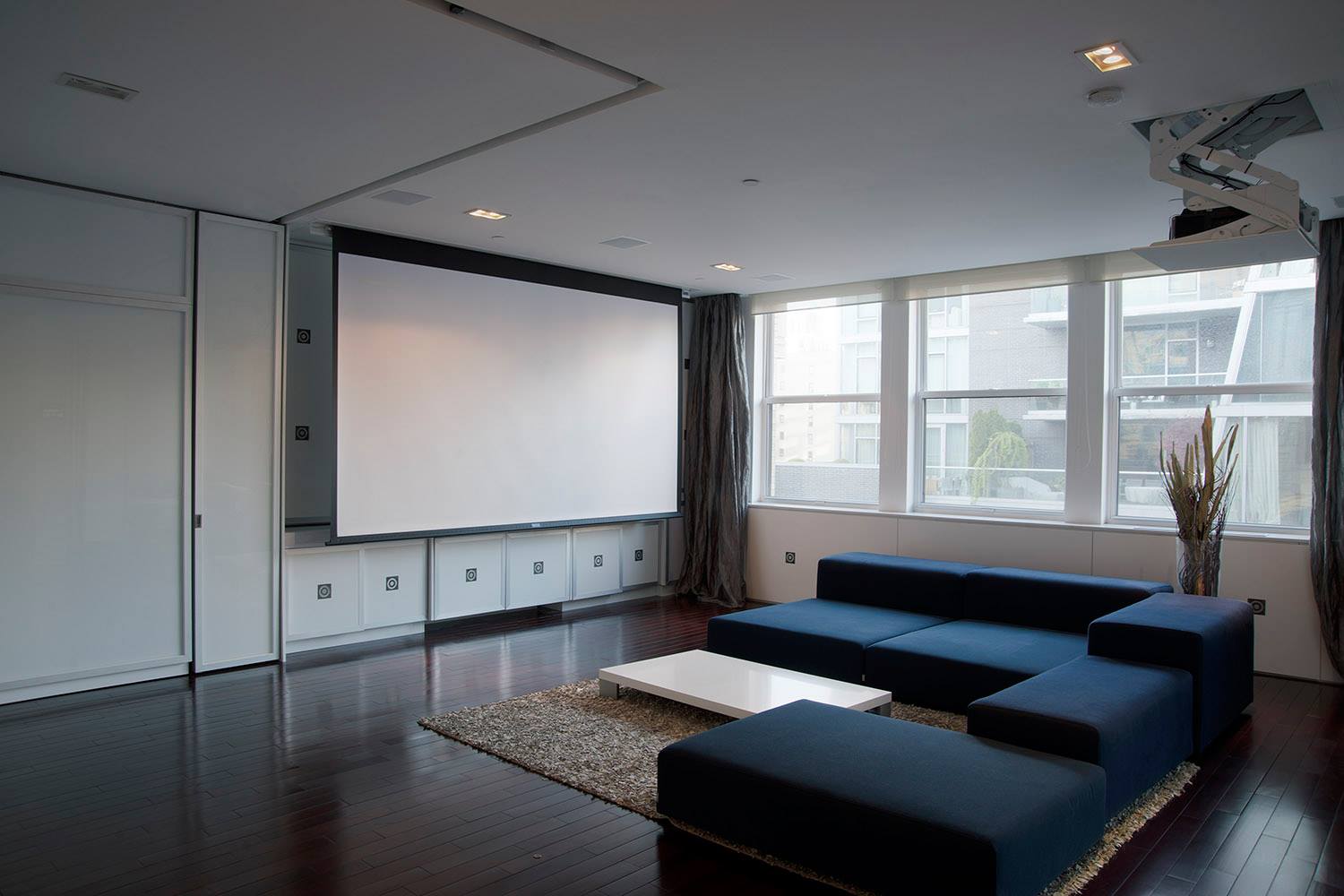 MAKE A SMALL SPACE LOOK LARGER
Sometimes we need to make a small area a home, but that does not mean it has to feel small. There are many simple design tactics to make even the smallest of places feel roomy and comfortable. A few years ago we created a marvelous space by transforming a small New York Loft into a luxurious apartment that converts into a two bedroom when needed. Here are a few of our favorite tips to size up your small space:
Tall Ceilings
When designing a room consider high ceilings. Though you may have little length, the height will add some area to it. If the room is already established with small ceilings try to add a sunroof, light color paint, or a light texture. To continue the illusion of a large space install long and tall windows so extra light can get in. Columns on the ceiling add depth and make the room look taller.
Add a variety of Lighting

There are many different ways to light your home. The more techniques you use, the lighter and more spacious a room will look. Whether it is a wide window or an accent lighting piece, it will help make the room look larger. Here you can see light coming from the piece below the art, the windows, and the ceiling.
Keep Windows Uncovered

When the windows of a space are uncovered they shed more light into the room. A clean window area also adds more depth to a room, creating the illusion that there is more space than there actually is. The majority of the right wall in this apartment is windows, giving the impression that there is way more room than in reality.
Light Colors
White or very light colors on the walls and floors will reflect light, making the space feel like more. Darker colors do the opposite; usually making rooms look cozy and compact. White interiors create a clean look while also giving the impression of the added area. The only dark objects in the room are accents like the ones shown above and the flooring.
Utilize the Space as Much as Possible
Find furniture and accents that fit the space well. Any room looks larger if there is empty space. Therefore it is useful to utilize nooks and crannies for seating space. If this look is not for you, search for small or flat furniture that still leaves space. This couch fits cozily between the walls and acts as a half wall for the room behind.
Make use of Multi-Purpose Items
Multi-purpose items are fantastic for creating space while keeping the functionality of a typical home. This apartment has a projector television that is lowered from the ceiling when needed as well as a bed that folds into the wall when not being used. These simple elements add space and create a clean look for the loft.
Use Large Art Pieces to Expand the Room
Small décor should be avoided in smaller spaces; they tend to make a small area look cluttered. Long and wide art pieces that seem to stretch the length of the wall can expand a room dramatically. These three art pieces shown above stretch over the entire hallway area, making the space feel vast.
Zelman Style Interiors is a full-service interior design firm specializing in high-end residential and commercial interiors. With a passion for design, the Zelman Style Interiors Team's priority is to create a unique and personal environment fit for any lifestyle. Contact us today at 954-718-6100 or Eileen@zelmanstyle.com.