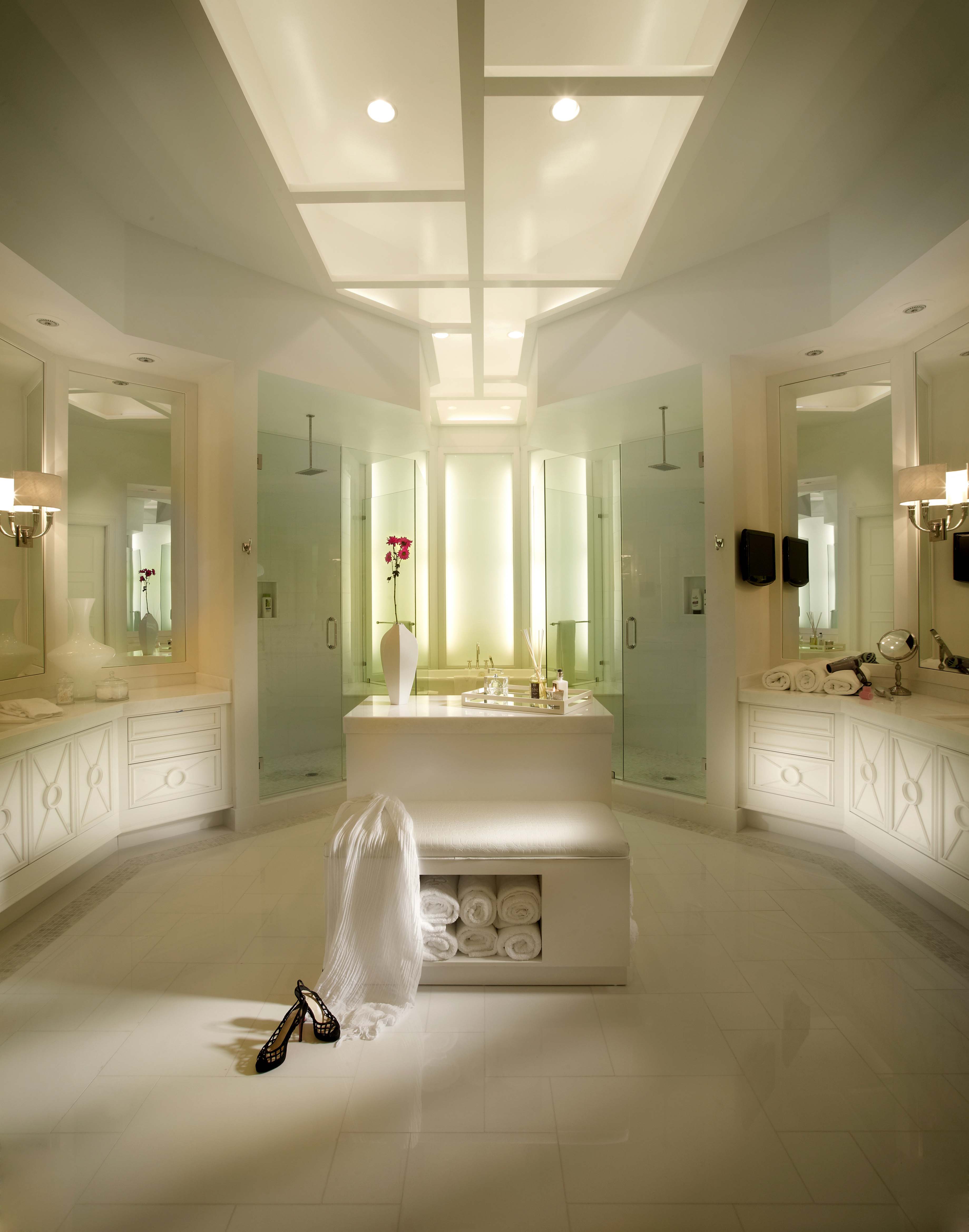 DESIGNING WHITE INTERIORS
No matter what your style is a white interior makes a space look clean, bright, and spectacular. This look can compliment many different design trends while creating a timeless and orderly look. But how does one create this airy atmosphere? Here are some tips to ensure that your all white space is being pushed to the next level.
Keep the floor plan open
As you can see in the picture above the Zelman Style team created an ambiance that is bright and spacious. Open floor plans make a space feel larger than it is, to begin with; the color white only helps compliment this infinite atmosphere. The white interior juxtaposed against the floor to ceiling windows make the outside view even more striking. The entire room is illuminated when the sun reflects off the white walls and light flooring.
Don't use just one white
Keep the room from looking bland by varying the shades of white that you use. By adding even the slightest variation in tone the space becomes more interesting to look at while still keeping that fresh and blank look. In this example, the Zelman Style added a reflecting mosaic as a backsplash that also adds dimension and variety to the space.
Accent Color
Think about a sprinkle of accent color.  Just one other color helps bring contrast to the room while still supporting the open feel. This blue creates a nautical beach vibe.
Lighting
To create a cozy feel to a room with few or no windows, use light fixtures as an accent piece. Light fixtures such as the ones shown in the project above add decoration to a space while still making it seem more open and elegant. White is also a great color to use in smaller spaces because the lighter the walls are in a room the larger it looks.
Texture
Finally, texture is a very easy and helpful technique to break up the white on white. The varying texture in the room above helps spice up the lack of color. Even though the majority of this room is white it is still very eye-catching because of the varying patterns and materials of the furniture, walls, curtains, and door.
White does not mean bland; all of these examples show personality and ambiance. The Zelman team is passionate about making beautiful homes tailored to your taste. To see more of our white spaces or any of our projects at all head here.
Zelman Style Interiors is a full-service interior design firm specializing in high-end residential and commercial interiors. With a passion for design, the Zelman Style Interiors Team's priority is to create a unique and personal environment fit for any lifestyle. Contact us today at 954-718-6100 or Eileen@zelmanstyle.com.