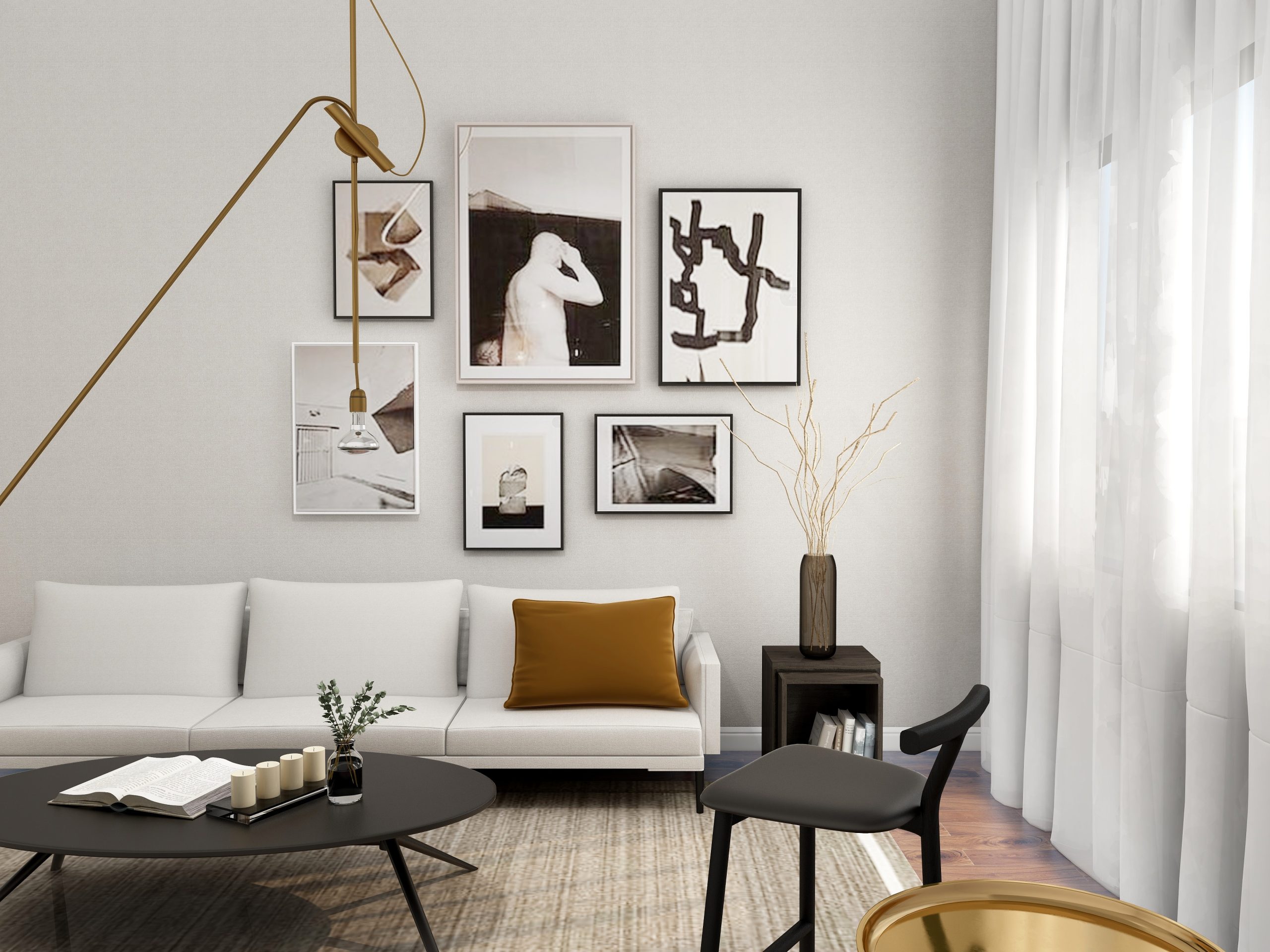 5 Tips to Decorate Your Low Light Living Room
Living rooms are an essential part of any household. Every modern-day house has a cozy living room where the family sits together to chat or relax. Since it is a common room where each member of the family spends time, decorating it the right way requires careful planning. This challenge multiplies when you have limited light access in your living room. If your living room depresses you and makes you want to run away, we have a few interesting low-light living room decoration methods that may kick your worries away. Let's dive right in.
Best Tips to Turn Your Low-Light Living Room into a Fun Place
Not every house owner has the choice to construct their home as they like. Many factors jump into the equation when shaping your new home idea into reality. Most of the problems appear when the house is already constructed. Lack of natural light is a common issue among many households in the U.S. However, you do not need to abandon your place for this reason. If you wonder why we said so, let us elaborate.
White Floors Can Balance the Room Light
White floors may not be everyone's top choice when decorating living rooms. Many homeowners overlook the floor's importance in the hope of "covering it with a rug." When you have a low-light living room, a white floor can be your ideal option to illuminate the space. How? White (painted) floors can reflect the light within the room's space.
If you have a few powerful lamps in the room, painting your living room's floor white can help you achieve the light balance you need. A good tone to go with is snow-white. It is neat and sharp and creates a perfect reflection when exposed to light. Here are a few combos that bedroom renovation experts prefer.
White floor with white walls
White floor with white curtains
White floor with black furniture
A Bright Rug Can Do Wonders
Why opt for dark-tone rugs when you can do the magic with brighter ones? Low-light living rooms may glow like your fantasy spaces by making an intelligent rug choice. A common mistake some homeowners commit is placing a rug in the living room for the sake of adding a fabric element. Your rug's bright color can effectively improve your dark living room's appearance.
You can choose single-tone, dual-tone, or multicolored (bright) rugs for the floor to achieve a decent light balance. Bright rugs may not reflect the light (as white floors do), but they can create unique contrasts to illuminate your room's space. Here are a few combos you can try.
Light-blue rugs with white furniture
Tan rugs with white furniture (and curtains)
Multicolored rugs with bright curtains and furniture
Getting Rid of Heavy Curtains May Be a Good Option
Draperies can help you accomplish some highly aesthetic interior designs. However, they may be your biggest problem in case of a low-light living room. More often, moderately lit living rooms have a few windows to allow natural light. When you cover (even) those, you eliminate the possibility of an illuminated space yourself.
A good technique is to get rid of heavy curtains that absorb the incoming light. If you are curtain-conscious, you may replace the heavy ones with partial drapes to allow natural light to enter your living room. Here are a few ways you can try to incorporate curtains in your low-light living room area.
No curtains at all
Partially covered windows with light-tone curtains
Colorful Art Pieces Can Add an Aesthetic Element
Many homeowners prefer plant pots and small decoration pieces for living rooms. While they are great, colorful art pieces can significantly brighten up your living room. You can choose from abstract art pieces, nature paintings, multicolored landscapes, etc. It narrows down to your preferences when determining the best fit for your low-light living room.
When choosing art pieces, you may want to go for fewer but more attractive pieces. Having free wall space can be ideal when aiming to add artwork to your living room. You can mix and match various combos to achieve your desired look. We have mentioned a few creative ways below to give you food for thought.
One large bright painting on the main wall with a few smaller ones on the other sides
A carousel of paintings aligned on the whole wall
A big painting in the center with bookshelves on each side
Glossy Ceilings Can Keep You Entertained
Ceilings are often overlooked when planning home decor. Most homeowners find them useless in terms of aesthetic appeal. Although there is nothing much you can do with your living room's ceiling, having a glossy finish can restore the missing magic. Glossy ceilings are popular in modern households due to their smooth look and feel. They can complement other parts of the room when designed correctly.
Choosing a color tone for your glossy ceiling can be tricky. Low-light living rooms may be more attractive with brighter glossy tones. An interior designer may help you determine the best color choices for your living room's ceiling. We have covered a few ideas below to spark interest.
Glossy white ceiling with bright furniture
Glossy grey ceiling with complimentary wall paints and furniture tones
Snow-white ceiling with multicolored art pieces and a wall mirror
Not Sure Where to Start? Let the Pros Help You
The above living room decoration ideas may confuse you when deciding on the ideal colors and furniture. This is where professional home renovators take the burden off your shoulders. Whether you need living room renovation, bedroom renovation, or a complete residential interior design in Florida, you can trust Zelman Style Interiors.
As professionals in the home renovation industry, we take your vision and focus on the pain points to achieve a room design that exceeds your expectations. We are the go-to choice for homeowners looking for interior design in Florida. Our professionals are highly motivated and committed to excellence. If you are ready to brighten up your living room, get in touch with us today to discuss your interior design goals.