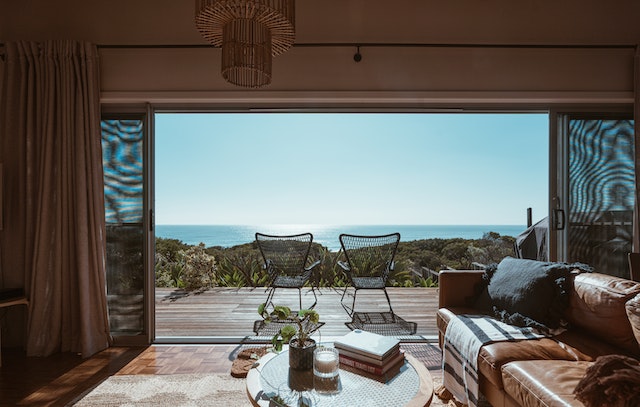 Summer Interior Design: 4 Ways to Revamp Your Space
Celebrate the various sights and colors of the summer season by adding joy and vibrancy to your interior. Let your home burst with color as you allow it to embrace the exotic and bold aspects of this season. Lacking inspiration for ideas? Nature is all yours to explore. Here's an array of summer interior design ideas to help you get started.
4 Ways to Brighten Your Space This Summer
When it comes to finding cities with high-end residential interior design, Miami certainly tops the list. There's no denying how hot and oppressive the summers can get in the city. And so, people like to stay updated with the latest trends to make this time of the year as bearable as possible. Here are some ways to draw inspiration from nature and let your interior design shine.
Add Plants and Flowers
The most basic yet elegant way to add life to your interior is by adding plants and flowers to the décor. Consider sticking to a color theme if you want and let the plants blend in with the rest of the interior.
According to Texas University research, people with flowers in their homes feel less stressed, happier, and more relaxed. Besides, not only do these wonders of nature add beauty and freshness to your décor, but they also have a positive impact on your well-being.
What's a better way to pay an ode to Miami than by setting your home décor around a nautical theme? From the blue skies to the breezy atmosphere of the beach, all the coastal calm can be injected into your living space. Firstly, you want to stick to soft stripes and shades of navy. Secondly, adding whites, blues, and sandy browns to your summer interior design will effortlessly pull out the hidden nautical potential of your home.
Nothing can go wrong with an all-white theme. Slipcover your couches in white cotton duck and let the white walls do the rest of the work. The neutral landscape of a white room is such that it welcomes the colors of any season. Feeling a little experimental? Add a pop of your favorite color through flowers, accessories, and pillows. Fill the room with art that adds contrast to the room.
When it comes to summer interior design, less is always more. Hence, instead of adding new furniture or making extreme changes to the décor, just change the placement of what you already have. Most importantly, space out the heavy furniture or remove certain things to create an airy feel.
Remember, revamping your home does not always require you to hire a luxury interior designer. Miami, with a "sea" of options to draw inspiration from, is enough to put your creativity to the test.
Moreover, it's the best way to get your inner child out as you play around with furniture. Not only is it the best way to avoid risk with experimentation, but it's also the easiest way to change things around without spending a penny out of your pocket.
Side Note: For a change, try rearranging your furniture to face the outdoors instead of pointing it all toward the television.
The Final Checklist
Remember, there is no "one size fits all" approach when it comes to changing things around with your interior. While the warmth of the summers may push you to stay minimalistic and light with the majority of your furniture, you can always add a pop of your favorite colors through the décor.
In short, we recommend keeping the following checklist in mind when prepping your home for the summer season:
Remove heavy curtains and replace them with sheers
In addition to this, use light colors for the couch and its pillows
Add some summer accessories (such as those that go with a nautical theme, i.e., sea shells, sea-themed paintings, etc.)
Rearrange your furniture
Furthermore, add flowers and plants to all rooms
Use light fabric for the furniture
Above all, paint the walls in a light color
In conclusion, the right colors and patterns can completely change the ambiance of a room. If you're not a fan of pastels and light shades, focus on creating color contrasts instead. Additionally, you can get a two-tone rug or get a little kooky with your art décor. However, you don't want to go too far with contrasts, especially for summer interior design.
Turning your space bright requires you to be experimental but also specific with measurements, colors, and much more. For example, a room feels enclosed with darker wall colors but much more open with light ones. That isn't it. Even being minimalistic requires you to have some stuff in your space, if not too much.
Summer Interior Design: How Can Zelman Style Interiors Help?
Revamping your home to vibe with the upcoming season isn't as easy of a task as it sounds. Too much can go wrong with colors, materials, and textures when you're on your own. This is where a firm with the right depth of experience can help you utilize your budget effectively, especially with something as serious as summer interior design. This is precisely what Zelman Style Interiors has been able to achieve in all its years of service.
As a firm that has taken on some of the most challenging projects from the world's most prestigious clientele, Zelman Style Interiors has what it takes to give you exactly what you desire. We use the space, materials, items, and textures to evoke a feeling and create the ambiance of your dreams.
Looking for the best luxury interior designer, Miami? Contact us now and let our team assist you with your queries.