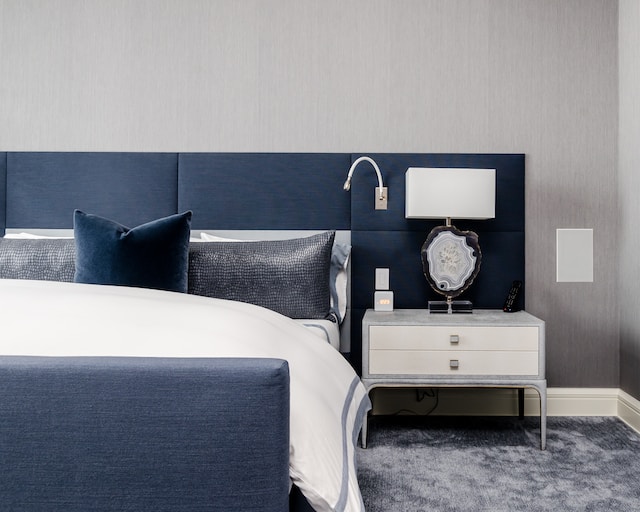 Nautical Interior Design – 3 Reasons to Make It Your Bedroom Theme This Year
With gorgeous and sandy beaches and a year-round tropical climate, Delray Beach is one of the most sought-after residential spots in Florida. And what's better than a nautical interior design to celebrate seaside living?
Full of ocean and nature-inspired décor and colors, it brings the best out of your home interior. So why should you incorporate it into your home? Or, precisely, into your bedroom? Keep reading to find out.
What Is a Nautical Theme?
The nautical theme is more like an expression of celebrating seaside living. Even if you don't live anywhere near the sea, you can create the impression that you do.
In short, this theme in your living spaces makes your home feel cozier. The design trend exudes a unique sense of peacefulness. You can achieve it by simply incorporating elements like ocean-themed colors and anything that reminds you of the sea, such as:
Sea creatures
Anchors, etc.
Simple Ways to Add Nautical Interior Design Elements to Your Bedroom
When it comes to luxury interior design, Delray Beach aesthetics play a crucial role. A nautically themed bedroom is one that features lots of bright white paint, plenty of wooden furniture, and lots of decorations with oceanic themes. Here are some accessories to enhance that marine look in your bedroom:
Fish themed figurines
Wicker baskets
Towels with anchors on
Shell collection
Apart from adding coral accessories, you can also play around with blue and white colors in your bedroom. Adding blue, beige, and coral accents to your bedroom and other living areas will gently pay homage to this style.
What Kind of Lighting Should You Use for This Theme?
When it comes to hiring interior design services, Delray Beach will not disappoint. There's lots of inspiration you can take from its pleasant climate, refreshing colors, and overall vibrancy.
A nautical aesthetic is incomplete without plenty of sunlight and ventilation. Since white is the main color in this design, letting in light through large windows and ambiance lighting makes your room feel fresh and inviting. It brightens the environment and the mood of whoever is occupying it.
In addition to windows, which are essential for letting in natural light, artificial lighting also needs to be considered. Traditional lights and bulbs, for example, add a lot of visual value to the style.
Why Add a Nautical Theme to Your Bedroom
There's absolutely nothing that can go wrong with a theme that aims to amplify your bedroom's appearance. The colors, patterns, textures, and even décor items are meant to complement each other.
It Brings a Sense of Warmth to Your Space
Blue and white being the primary color palette of a nautical interior design, adding textures will bring a sense of warmth to your space. Stripes and similar patterns work really well in nautical-themed spaced. These patterns can be added in the form of wallpapers, soft furnishings, rugs, etc.
It Adds Some Character to the Walls Of Your Room
Unlike other design themes where all walls must adhere to a certain style, the nautical theme focuses on making a single wall stand out. Walls can either bring out the best or the worst in your room. Achieving the right balance is all about ensuring that you don't disrupt the harmony.
This is why this theme only focuses on making one wall the highlight feature. A splash of vivid blue, wallpaper with coastal themes, or artwork inspired by the water are some ways to include the ocean in your room if it has a modern nautical theme.
There's a lot to Experiment With
There's more to the ocean than just the outspoken blue color of its surface. The ocean also has yachts, coral reefs, millions of species within, and much more to take inspiration from.
While blue and white are the primary colors of a nautical interior design, you can also experiment with reds, peaches, and pastel colors. For example, if you add white as the prominent color and blue as the secondary color, then you can also add an accent of red in the form of cushions to add some hint of heat. Similarly, you can fill a navy blue bed with plush cushions in coral tones. There's no end to how much you can experiment with nautical colors.
Tips to Design Your Bedroom With a Nautical Theme
Let beige and white dominate the walls
Add wooden picture frames of sailing ships or other oceanic elements
Add sheer white curtains in combination with navy blue curtains (with stripes)
Put a sand-colored carpet
Be very careful with shell décor (it may not always pan out the way you want it to)
How to Decorate Well With Sea Shells
Things can get tacky even with luxury interior design. Delray Beach carries an aura that may entice you to experiment with all oceanic elements. However, you do not want to overdo it.
When it comes to shell décor, less is always more. Instead of scattering shell pieces everywhere, add a storyboard type of look by placing shell items together in a single area.
The simplest way to incorporate white and sand neutrals into your nautically themed home is with shells. While you shouldn't hesitate using them, make sure to go by the rules to keep the appearance classy.
Add a Nautical Look to Your Bedroom With Zelman Style Interiors
Experimenting with a nautical interior design can be daunting. If you go wrong with it, you may end up ruining the appearance of your bedroom completely.
Zelman Style Interiors is a full-service interior design firm specializing in high-end residential and commercial interiors. We use our depth of experience to serve our client's needs, no matter how unique they may be.
We believe in creating unique and personal environments that are aesthetically pleasing, practical, and functional. After all, design is all about using space and materials in a way that brings the best out of them!
Wish to explore more themes for your bedroom? Contact us and let our team assist you with your choices.