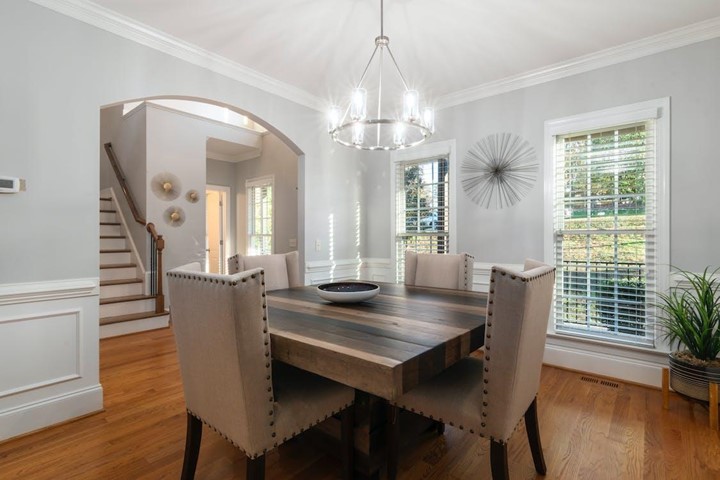 5 Interior Design Tips to Achieve Minimalism and Luxury
Designing a home may be tricky, particularly if you want the interior design to seem both luxurious and minimalistic at the same time. Although some individuals may be concerned that minimalist designs would rather restrict their ability to be creative; however, the secret to making a house exquisite is to strike the right balance between lavish details and unfussy architecture and design. Here, we share five interior design tips to achieve minimalism and luxury.
What is Luxury Minimalism?
Minimalism is not necessarily about your home looking bare; instead, it emphasizes focal points that add to the overall feeling of spaciousness and elegance. Considering that it is common practice to bring a sense of luxury into space, this can be done by selecting high-quality objects for display. Nevertheless, remember that you don't need to spend a fortune to locate the focal points for a luxury minimalist space. As Leonardo Da Vinci says, "Simplicity is the ultimate form of sophistication."
Tips for Achieving Minimalist Luxury in Interior Design
During the Victorian period, luxury was often symbolized by an extravagant show of wealth. However, this concept is not applicable in the 21st century, when "less is more." Keeping things straightforward and uncomplicated is admired in today's society, in contrast to the flashy and chaotic designs that are regarded as garish and noisy. As a result of this reality, minimalism and luxury can coexist well in modern times. Here are some interior design tips to achieve minimalist luxury.
(1) Start Off with a Clutter-Free Space
When it comes to achieving minimalism and luxury in interior design, empty spaces are an integral aspect of the overall concept. Start off by removing any extra clutter and furniture that isn't needed, and replace it with minimal storage solutions that serve many purposes. This enables you to hide unnecessary stuff, maintaining a sleek and uncluttered appearance. Additionally, instead of filling the area with giant furniture pieces, let the interior's color, texture, and style do the work.
(2) Stick to a Neutral Color Palette
The basis for any minimalist luxury design is to start with a clean slate, and painting your walls in neutral tones is the best way to accomplish this and lay the groundwork for future design projects. However, this does not mean that you must stick to monotonous alternatives like white or beige; gray, tan-brown, and off-white are also excellent and sophisticated choices when trying to achieve a minimal and luxurious interior design. The idea is to go neutral and avoid playing with vivid colors.
(3) Play with the Natural Light
Believe it or not, natural, everyday light may do wonders for a small space. This low-cost, minimalist way of life might be difficult to replicate; nevertheless, keeping your new home tidy and devoid of clutter is an excellent way to retain the appearance of the minimalist lifestyle you have chosen. Invest in curtains made of thin fabric to let in more light and to make the place appear aesthetically pleasing and luxurious. Additionally, place space-saving slim floor lamps in areas with less natural light.
(4) Focus on Clean Lines and Structure
One of the essential aspects of minimalist luxury interior design is paying close attention to the structure and lines of the space. Most minimalist furniture is crisp and tasteful, and straight lines and geometric forms characterize it, favoring elegance and functionality simultaneously. It is also quite simple to create clean lines by arranging the furniture to decrease the amount of clutter, ensuring enough breathing area between each item, and providing sufficient space for guests to move about.
(5) Invest in Wall Art
Wall art is another component of interior design that is undervalued in terms of the cohesive power it brings to the space. However, in reality, wall art serves as the feature piece of a minimalist home. Not just that, it is an excellent finishing piece that increases the area's aesthetic and makes it seem polished rather than just functional. When it comes to colors, of course, gold and silver are mostly associated with luxury, but we suggest keeping it earthy with green and possibly chestnut browns.
Now that you've discovered these interior design tips to achieve minimalism and luxury, it's time to get started on a mood board and create your dream home today. Zelman Style Interiors is a full-service interior design company based in Florida with a vision and devotion to design. With a team of 11 passionate, creative, and ready-to-inspire design professionals, Zelman is ready to help you achieve the minimalist luxury you've been dreaming of. For further queries, call 954-718-6100.