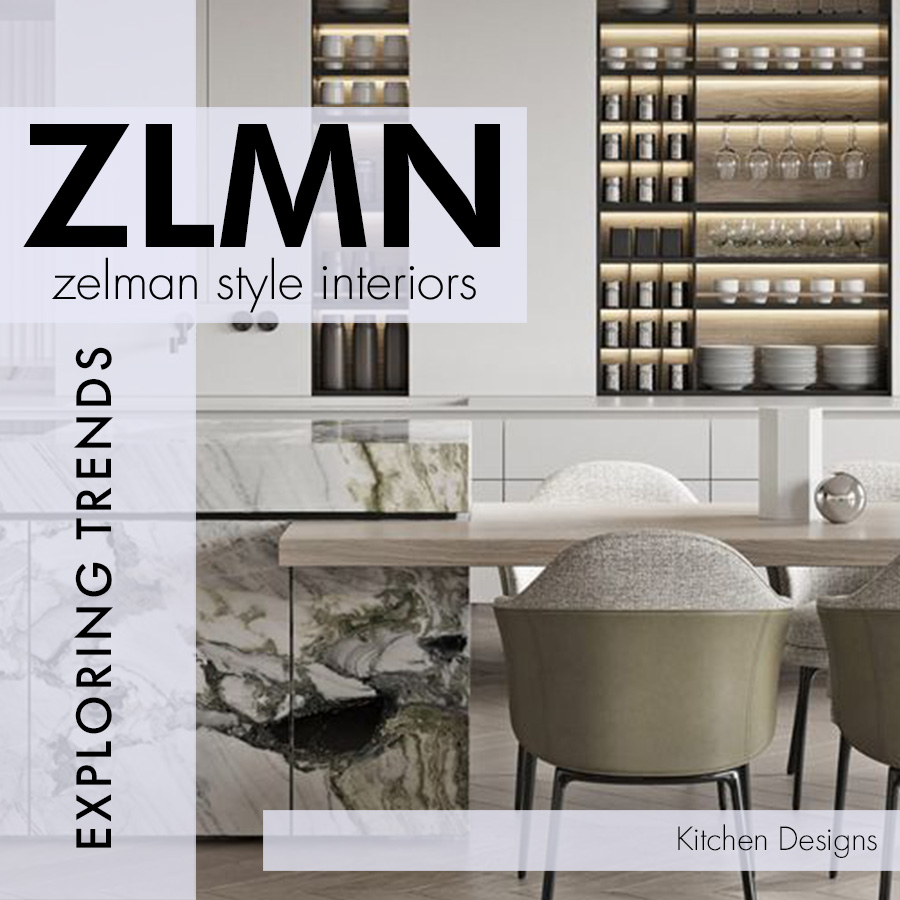 Kitchen Designs
Before we knew it, Summer is finally here! Summer can feel like a new chapter for a lot of people, being able to enjoy spending time outdoors, having summer barbeques, and even time with family & friends! Summer can also feel like a new cycle, and you might find yourself scrolling through Pinterest looking at home remodels and summer DIYs.
If you find yourself looking at inspiring new kitchens so that your home can reflect and support your lifestyle, it sounds like you need a new kitchen design!
Constructing the layout:
It has been said that the kitchen is the most important room in the house. Generally filled with hustle and bustle, the kitchen is a room that everyone uses every day. If you are completely remodeling your kitchen, consider the different layouts there are to choose from.
One-Wall: All appliances, cabinets, and countertops are positioned along the same wall.
Corridor (Galley-Style): Two walls facing each other with appliances, cabinets, and countertops along either side.
L-Shaped: Two adjoining walls contain all appliances, cabinets, and countertops while the two adjacent walls are left open.
Double-L: Comprised of either an L-shaped or one-wall kitchen accompanied by a kitchen island equipped with at least a cooktop, sink, or both.
U-Shaped: Similar to a corridor-shaped kitchen, but with a third wall holding additional appliances, cabinets, and countertops.
Double Islands: Including two islands in your space allows for more space for food prep as well as entertaining and dining.
Beyond the actual layout of the kitchen, you can also redesign by repainting, adding light fixtures, replacing cabinets, adding new appliances, and so much more.
Designing
Trends we are seeing in 2022 for kitchens are lots of colors, practicality, and outdoor living. Some of Zelman's favorite trends are:
Outdoor Kitchens: Outdoor kitchens are 100% on the rise. We are going to see a lot more outdoor dining being implemented in home layouts because of how practical and one with nature they are. These outdoor wonders will include cabinetry, appliances, and accessories we use everyday inside!
Curves: Curves are going to be BIG this year! From island legs to beautiful lamp pendants, curves are the next new thing!
Vintage Furniture: Adding vintage/thrifted furniture to your kitchens is a very fun and sustainable way to complete a room. Vintage tables used as islands can really help and benefit a space if a kitchen is too small for a full-sized island.
Beautiful Countertops and Backsplashes: Cohesive countertops and backsplashes give your eye a place to rest. This also helps keep a clean and refreshed look.
& Bold Colors: These bold colors we are seeing are rich forest greens, bright whites, and deep-rooted blacks.
This summer, if you don't have the time to do your own interior design, you can let Zelman Style Interiors transform your kitchen into a space that is uniquely yours. For a complimentary consultation and to learn more about our design process, contact us today.