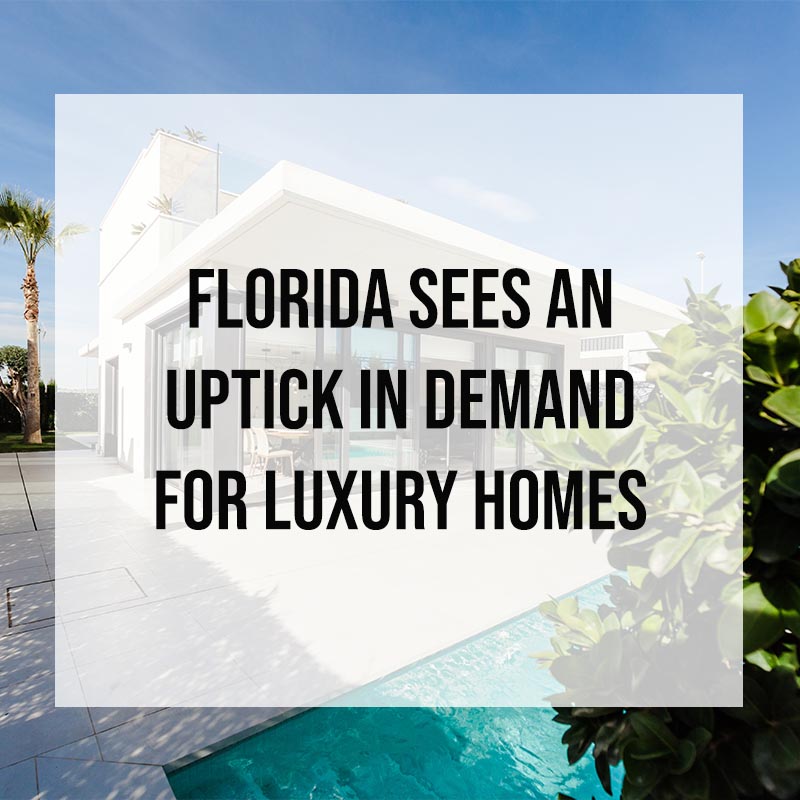 Florida Sees An Uptick In Demand For Luxury Homes
The real estate market in South Florida has exploded over the past few months. Between COVID-19 and the Tax Cuts and Jobs Act (TCJA), homebuyers are flocking to Florida in droves. That being said, Florida's luxury homes are more in demand than ever. If you're looking to buy or sell a home, consider hiring an interior designer to help you take full advantage of Florida's booming real estate market.
Why is Florida seeing high demand for luxury homes?
Florida has always been a desirable state to live in, not only for its year-round, warm weather, but also due to its low state, local, and property taxes.
Tax rates are significantly better in Florida than in other states. In 2017, the TCJA raised the cost of living in high-tax states like New York, New Jersey, Connecticut, and California, making Florida even more attractive for luxury homeowners.
Mortgage rates are at an all-time low. As a direct result of COVID-19, mortgage rates decreased significantly. Just last month, the average 30-year fixed mortgage rate was 2.98%, which is the lowest it has been in over 50 years. With this being the case, those who are looking to purchase homes are being more generous with their budget and open to the idea of paying more for a luxury home.
How can an interior designer help me sell my home?
With the real estate market in good standing, this is the perfect time to consider hiring an interior designer.
Since luxury homes are in such high demand, the perfect space can become difficult to find. If you are looking to purchase a luxury home in Florida, keep an open mind. If you find a home that you like in a great location, consider hiring an interior designer to help you create the perfect space.
Although the influx of people moving to Florida is greater than the number of people leaving, there are still those who are looking to sell their homes. If you are looking to sell your house, take advantage of the hot real estate market by hiring an interior designer. By updating your space, an interior designer can increase a home's value exponentially. A luxury home with a contemporary or modern design will likely attract more potential buyers, and with such low interest rates, buyers are open to spending more on their next home.
South Florida's housing marketing is booming and has something to offer everyone, whether you are buying or selling. The team at Zelman Style Interiors is ready to help you succeed in the luxury housing market. Get in touch today to see how we can work together to achieve your real estate goals!