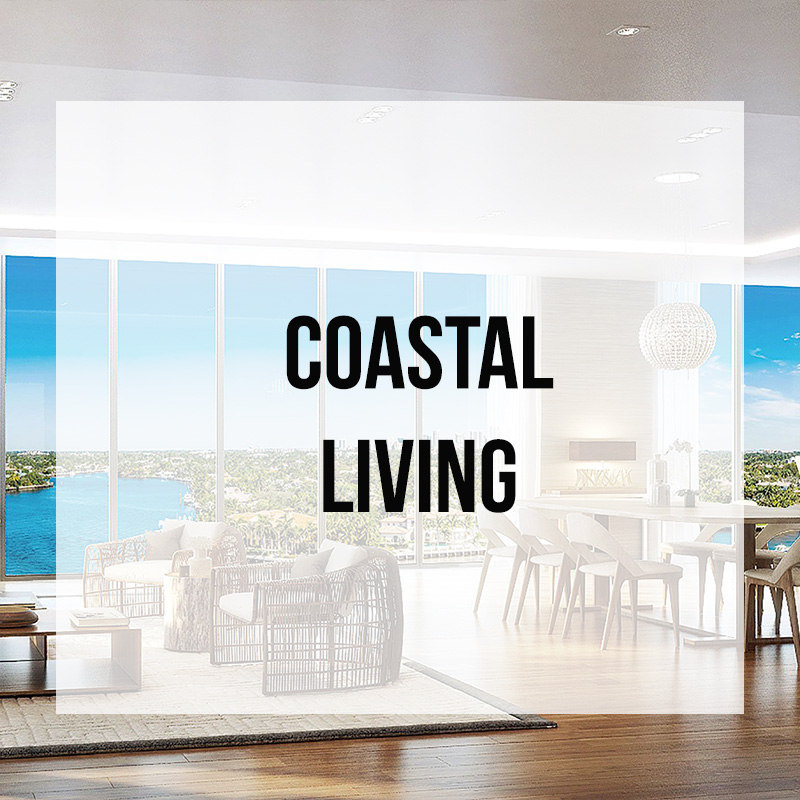 Coastal Living
Infuse the look and feel of summer into your home, no matter where you live. Coastal Style is influenced by the breeziness of the beach, while the nautical style draws inspiration from the sea. Although most commonly used in locations close to the water, this style is designed to make any interior feel like a beachside oasis.
The Right Color Palette
Coastal style is most known for varying shades of white with other soft neutrals. Even accent colors, like light blue, green, and tan, are subdued and on the lighter side. Focus on pastel hues that you would see on the coast, like aquamarine and coral.
Natural Features and Textures
Furniture and textures in Coastal Style should remind you of a calm, breezy stroll on the beach. Use plank walls or wood paneling and chairs made from wicker or rattan to give the interior a more natural feel. Coastal Style rugs are typically made from straw, seagrass, or jute, as they have a texture most associated with the beach.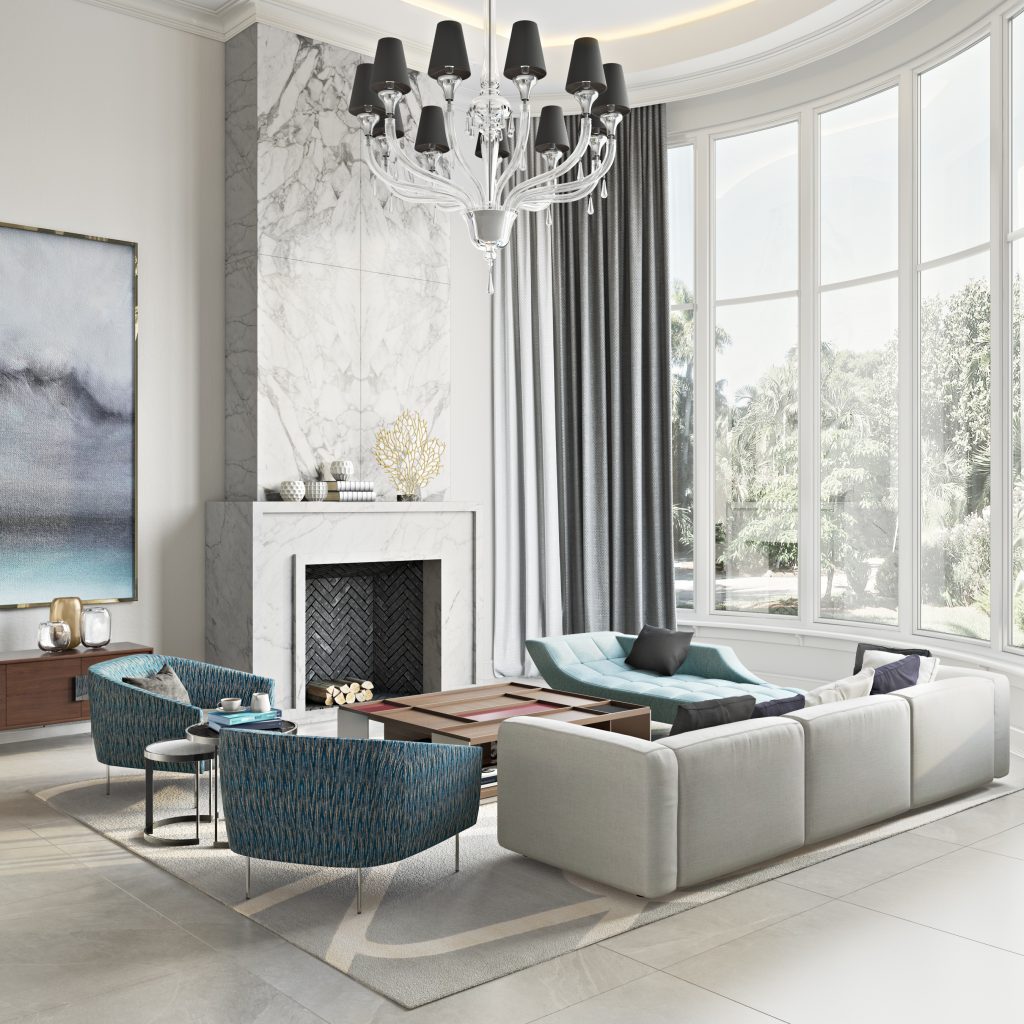 Lots of Light
Your room shouldn't feel dim or cramped. It should feel light, open and airy. To complement the varying shades of white and color accents, lighten your space with large windows and supplement with chandeliers or lamps.
Open Up Your Space
A clean, open floor plan is a trademark characteristic of the Coastal Style. Instead of adding clutter to your interior, consider drawing inspiration from the minimalist style. Make the furniture the focal point but leave lots of negative space around it so people can easily move around the room.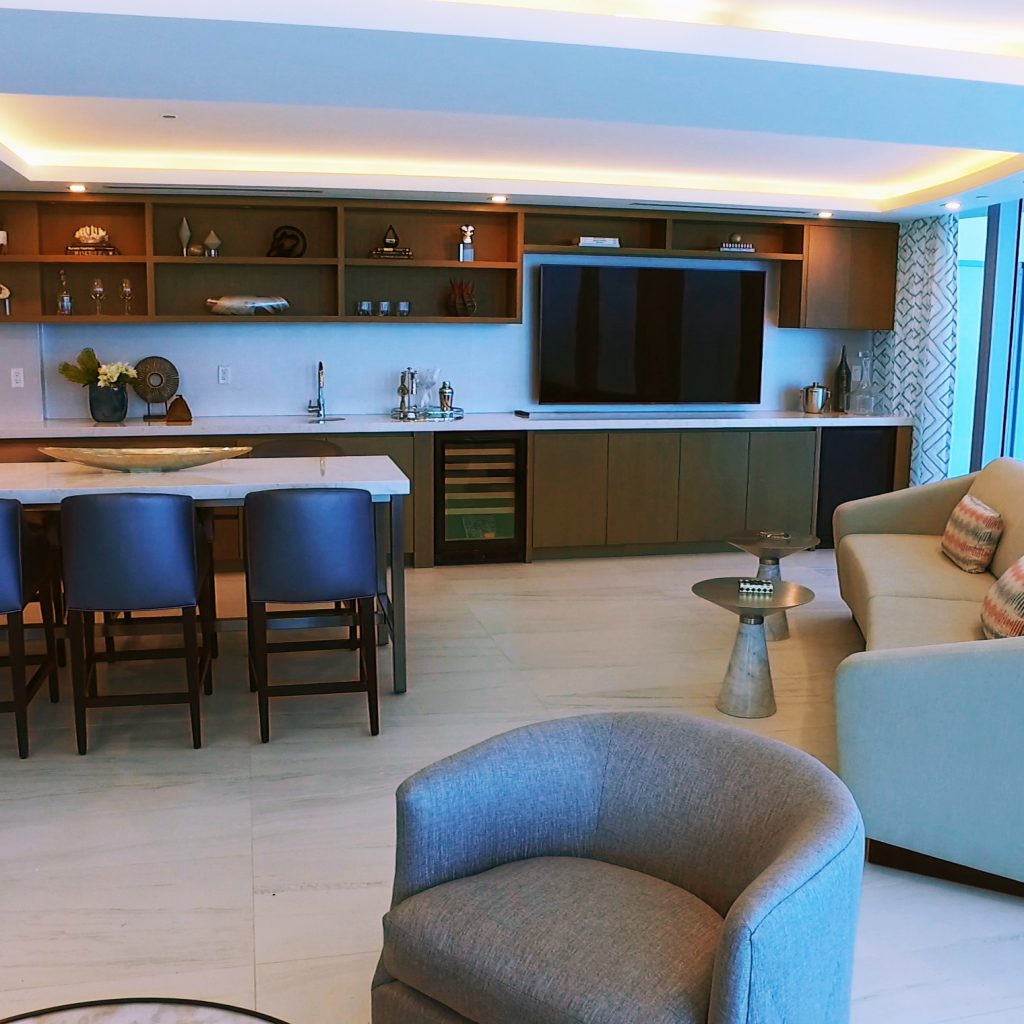 Accessorize
Add in a few seaside touches like shells, glass bottles, or woven baskets, but don't go overboard. Use a mix of both modern and traditional accents, like blue glass vases and bottles or a blue and white stripe wallpaper for one wall.
If you are ready to transform your interior into your own beachside oasis, contact Zelman Style Interiors to schedule your consultation. Our team of experienced Interior Designers is ready to create a unique, luxury interior fit for your personal lifestyle.