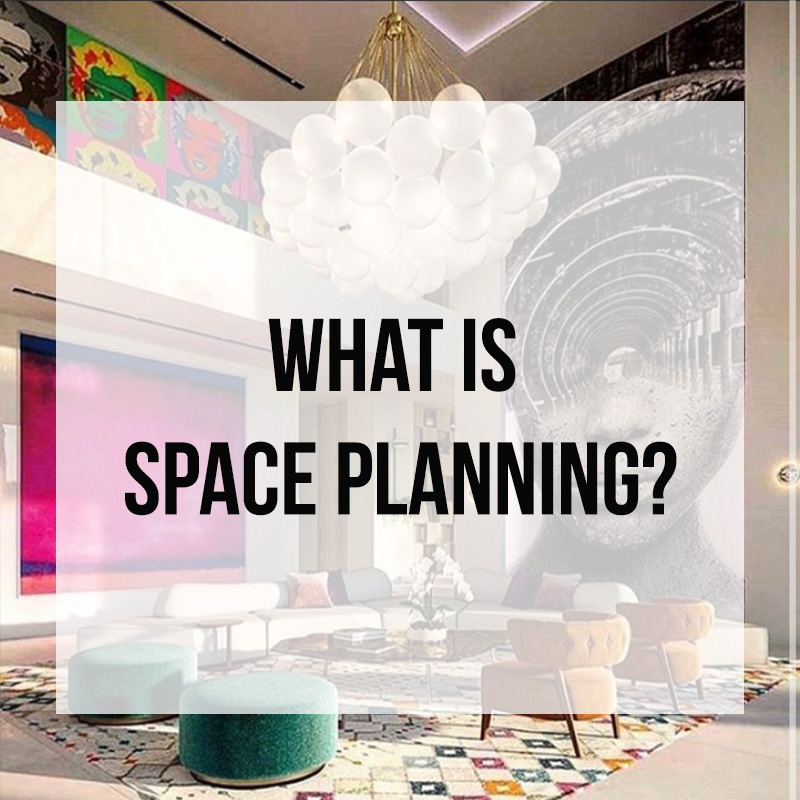 5 Questions for Space Planning
Space Planning sets the proper foundation for an interior designer to create a space that is both functional and aesthetically pleasing. This process requires the designer to effortlessly mold a space's function, features, and fixtures to fit a client's lifestyle. Although it may be the first step in the interior design process, an interior designer and client must have the end-product in mind.
1. What is the intended function of the space?
Understanding how the room will be used is a pivotal part of creating an interior. Is this interior going to be used in a residential or commercial space? What activities will happen in this space? Will this space serve one function or many? Answering these questions will help a designer better understand how the flow of the room should look and what features it should include.
2. Who will be using the space and how will they move through it?
If the interior is residential, will there be children and pets using the space? If the interior is commercial, are you looking to accommodate those with disabilities? Understanding who will be using the space is important to know as it will affect the layout and general flow of the interior. Additionally, it serves as a reference point for the style of furniture and fixtures that will be added later.
3. How often will you want to modify the space?
Before construction begins on a space, the designer needs to know what elements, if any, will be evergreen and what elements will be ever-evolving. As interior design includes everything from architecture to furniture and colors, the opportunity for future modifications can be planned.
4. What architectural elements do you want to keep or change?
Interior designers can change any architectural element of a space, whether it be adding a window, knocking down a wall, or installing a fireplace. Although the interior design process starts with a blank slate, knowing what the space currently looks like will help the designer know what elements to keep and what to change.
5. How much natural light is currently available?
Depending on the function of the space, who will be using it, and your style preferences, your ideal lighting could change drastically. Does the space currently have a lot of natural light, and if so, how much of it do you want to use? In some commercial spaces, balanced lighting is necessary to decrease the risk of glare on computer screens. However, if you are creating a living room, you may want to accentuate natural light.
If you are looking to redesign any commercial or residential space, contact the experienced interior designers at Zelman Style Interiors. We specialize in crafting functional and aesthetically pleasing spaces that fit your lifestyle.