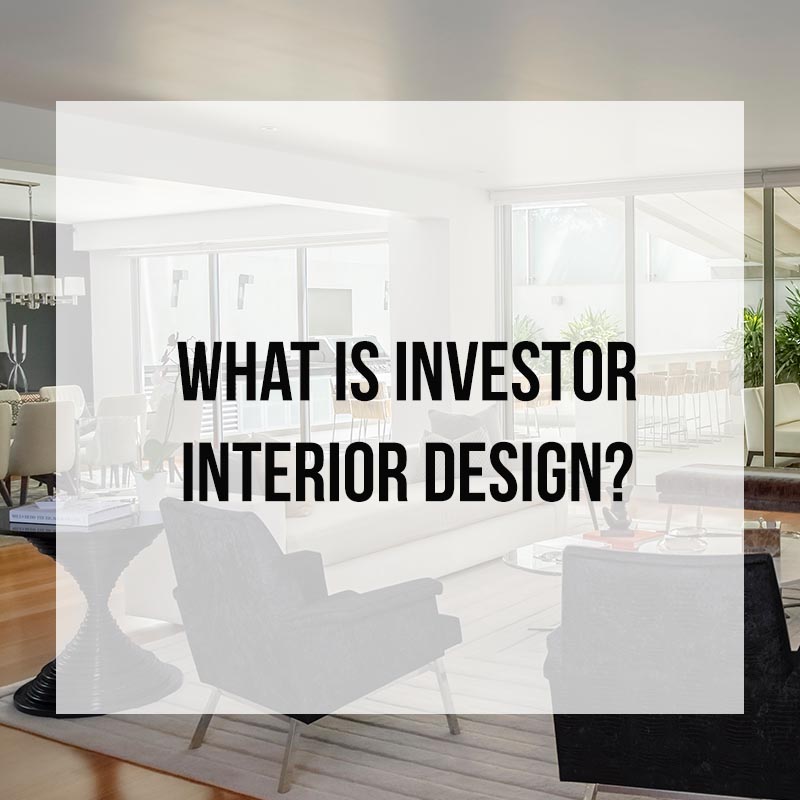 How Investors Use Interior Design
Interior design can dramatically increase the value of a house. Not only will a design redo increase your investment return, but it will also help sell the space quicker. This is because many buyers are looking for a place to call home, a space where luxury and comfort combine.
Many investors will purchase an average home and bring an interior designer to make it pop. This way you are spending less money on the home you are looking to flip and the buyer can have a space they truly love.
SPACE PLANNING
The build of a home is so important to the holistic feel of the space. A house can be completely transformed by knocking down walls or installing additional windows.
Our team is adept in the skill of space planning and know exactly how to create a room to make the best impression to homebuyers.
UNIQUE DETAILS
When an interior designer decorates a space for an investor, we find furniture and accents that will give the home that wow factor. Bold details will make the space feel more luxurious and rich.
These small details will make up a one-of-a-kind experience. Homebuyers will be persuaded to envision themselves living in this home, increasing the likelihood of a big sale.
NEUTRAL COLOR PALETTE
Natural colors on the walls and countertops will make your design timeless. Furniture can be trendy, but no homeowner will want to redesign their entire space with the trends. Keep the walls simple with whites and tans. This is more favorable to a homebuyer and can increase your profits.
FLOOR IS MORE
One of the first things homebuyers notice in a home is the floor. This is not something to be reserved on, for this can make or break a sale. Make the floors the same and flow from room to room to make the home feel cohesive and high-end.
KITCHENS
Family and friends tend to create memories in the kitchen at parties. Homebuyers are looking for an open-feel concept with space so they can fit everyone in the room together. Upgrade all your appliances to stainless steel, keep the space open, clean and modern.
FIND HELP, HIRE AN INTERIOR DESIGNER
Take advantage of hiring an interior designer to help you sell a home at the highest profit margin.  We have resources to help you create a unique, high-end interior design that will transform your project into a highly-competitive home on the market. Contact us today.