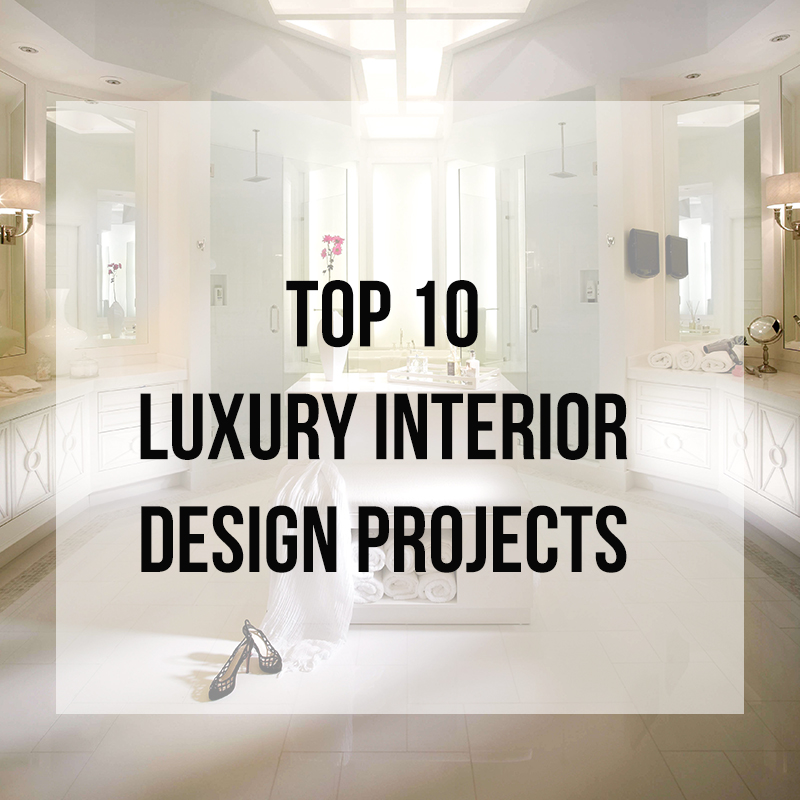 Luxury Interior Designer in Florida Reveals Top 10 Interior Design Projects
ZLMN is a luxury interior designer located in South Florida. We have created hundreds of luxury interior designs throughout the world. We are also the premier luxury interior designers in South Florida. With over 30 years of experiencewe have created some of the most luxurious homes and hotels in Florida.
We have collected 10 of our interior design projects that we want to spotlight for you. They range in styles and design, however all of them exemplify high-end interior design from Zelman Style Interiors.
Bahamas Euro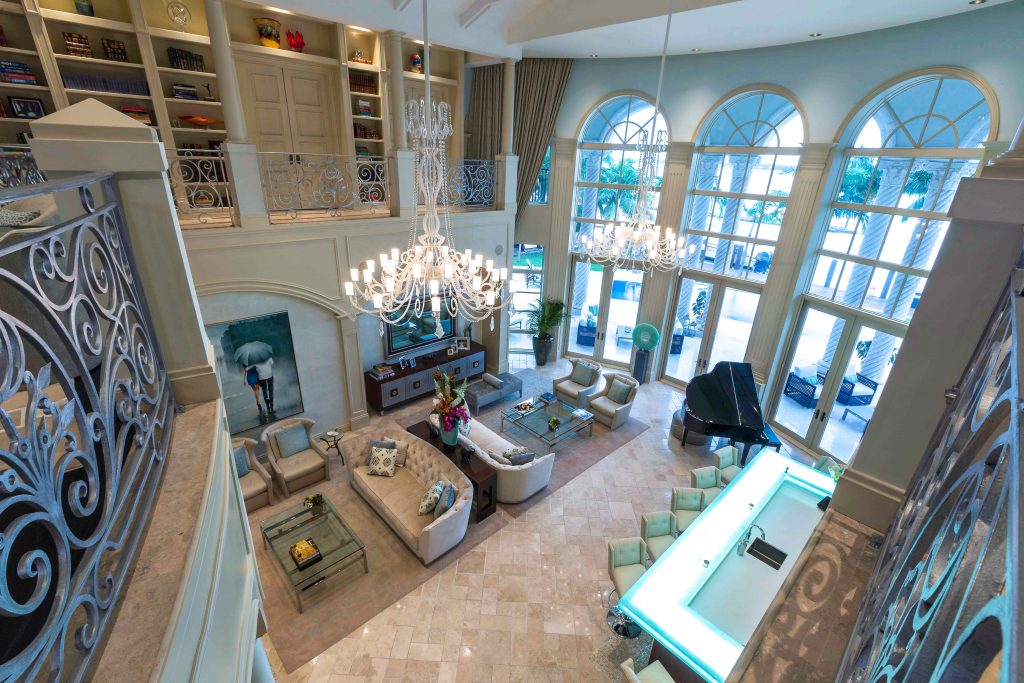 This contemporary elegant space is the definition of luxury interior design, from the large rounded windows and open space layout, to the accents on the balcony and the chandelier. This mansion is sure to amaze your guests and give you all the amenities you could possibly desire.
Miami Penthouse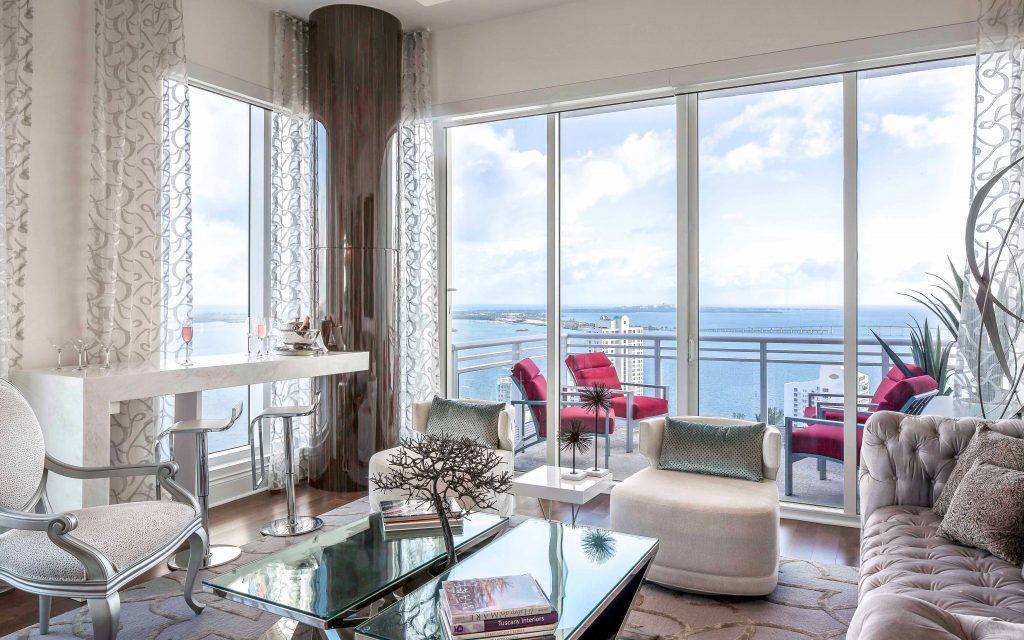 This fun Miami Penthouse is perfect for entertaining and relaxing. Right, when you walk into this space you are welcomed with a waterfall and a jaw-dropping view. Gorgeous accents and art pieces are scattered throughout the entire design. The furnishing and lighting helps secure the high-end feel of this stunning apartment.
Boca-Intracoastal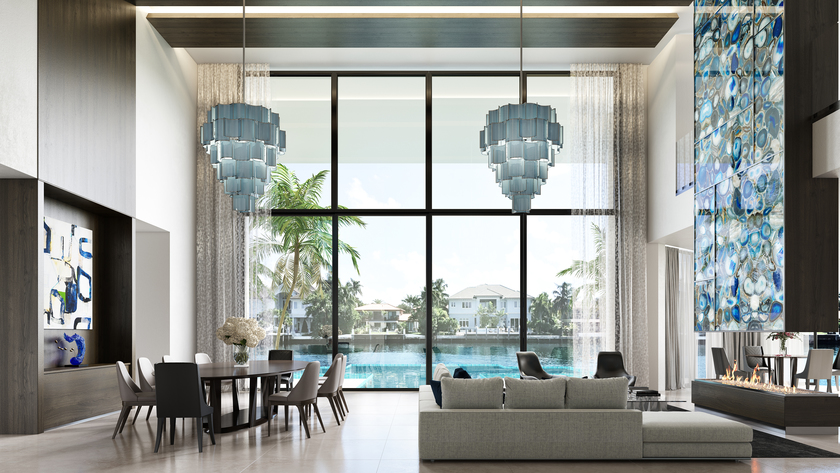 This home is a perfect example of refined elegance. Tall ceilings and large windows are central details within luxury interior design. The accent walls and colorful carpets contrast the modern color pallet of the rest of the space. This space gives a wow factor while still staying modern and clean.
Fort Lauderdale Home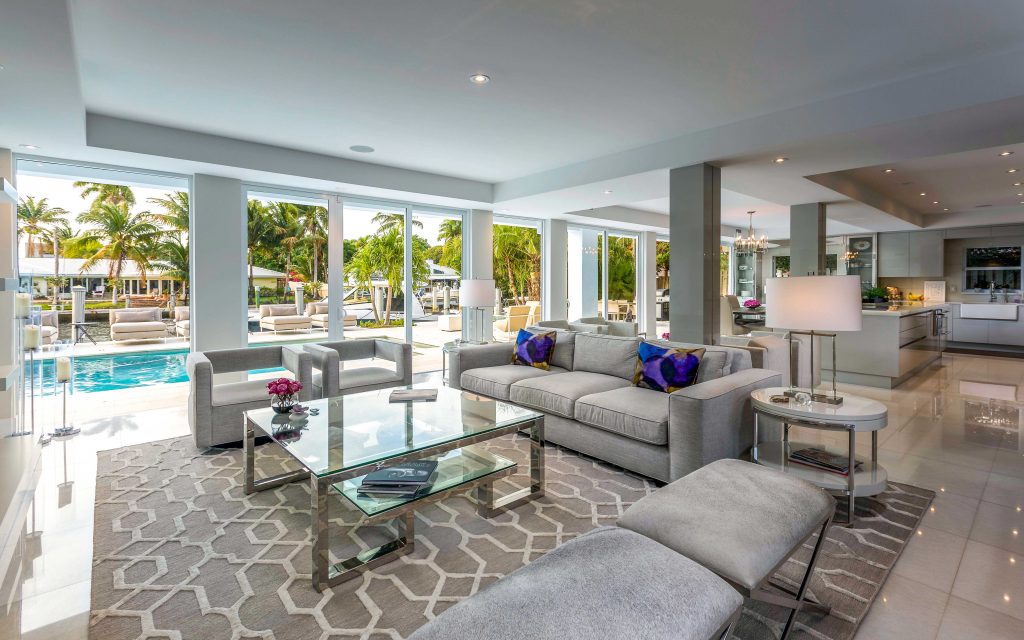 This celebrity home screams party. The design is timeless with neutral tones and a contemporary layout. The pops of color in the accents spice up the space and can be changed easily with trends. This luxuriously designed home has an amazing beach vibe to it. Our luxury interior designers are ready to party!
Highland Beach Townhouses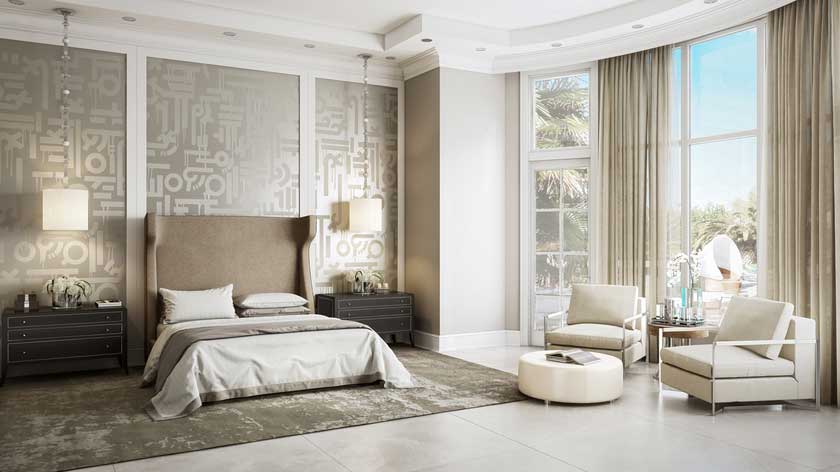 This five-story townhouse is equipped with a wine cellar, multiple entertainment areas and a rooftop patio. The design is completely oriented around the oceanfront view right outside of the residence. This means tons of windows, open layout, and easy access to the gorgeous view.
Boca Raton Condo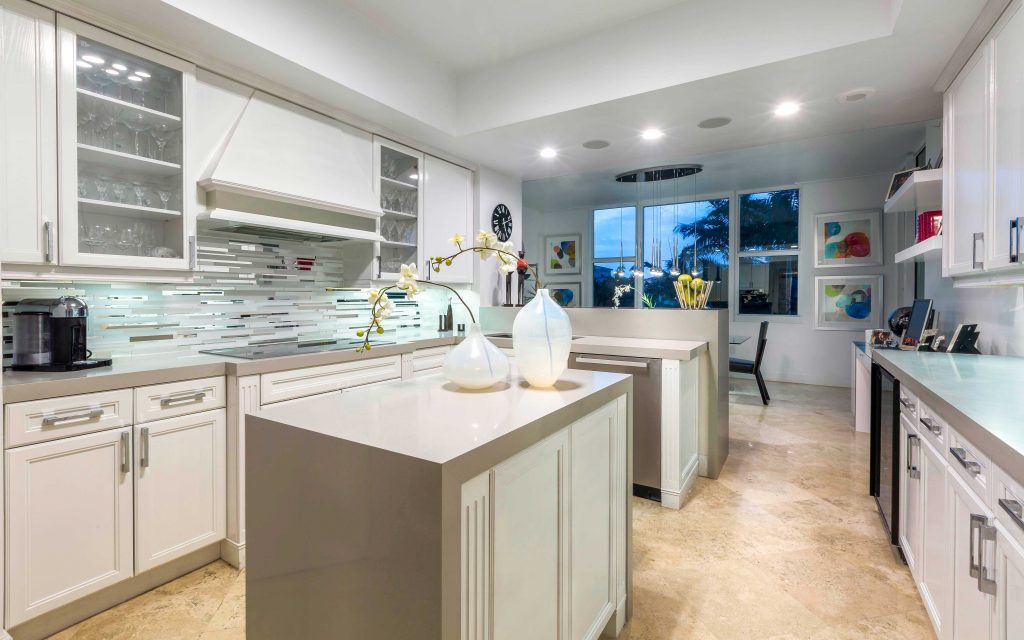 This sensual space resonates luxury design through its bold art, wide-open layout, and dramatic accents. The indented ceilings accompany the light fixtures we chose perfectly.
Italian Penthouse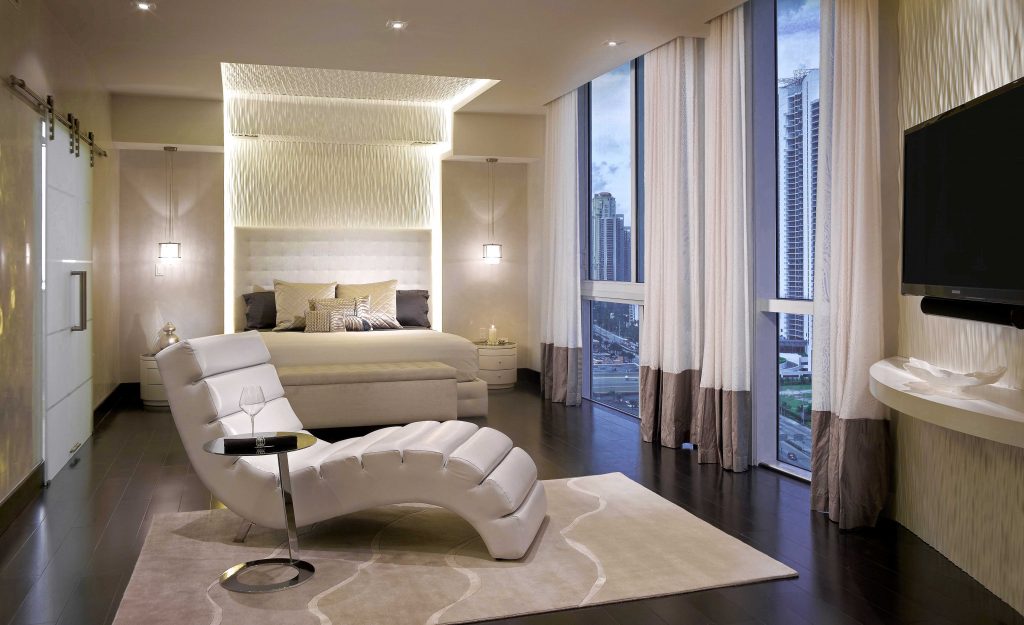 This space resembles nothing but elegance. From the bold paintings to the eccentric light fixtures, you see luxury everywhere you go. This European themed masterpiece drips high-end design.
North Carolina Home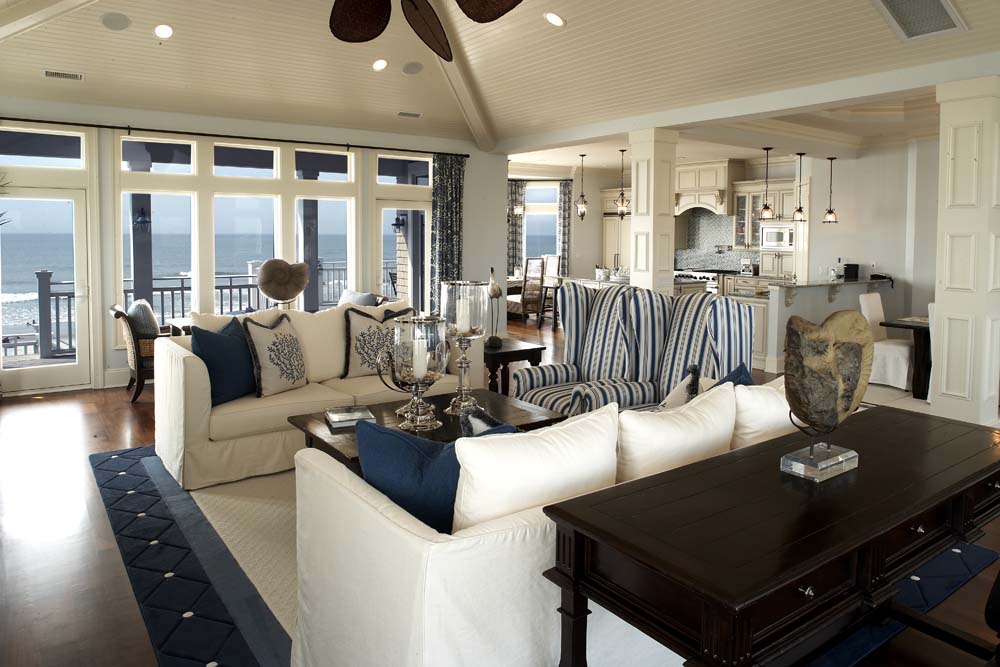 This home is comfortable, casual, and high-end all at once. With the high-peaked ceilings, large glass doors and windows, and timeless cabinets, you can't help but want to call this space home. The nautical theme is perfect for the ocean front view.
Relaxed Elegance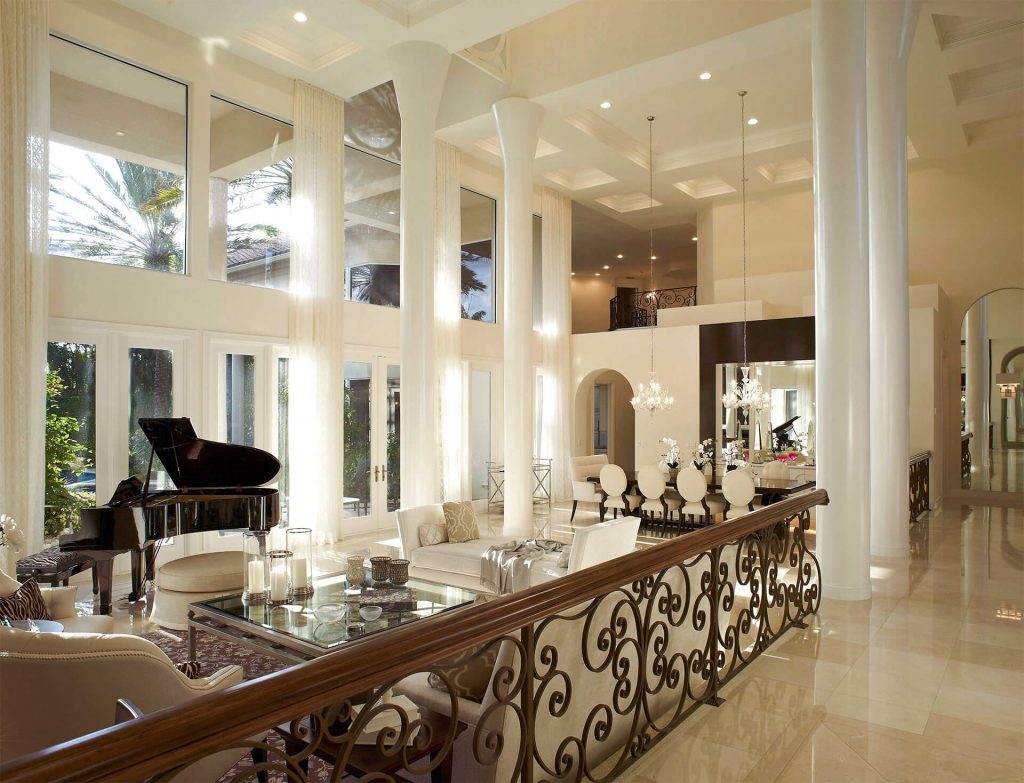 This timeless design exemplifies luxury and class. We created a clean and cohesive look by using neutral tones throughout and sprinkling in darker accents such as the hardwood floors and the built-ins. This heavenly space exudes the feeling of comfort and elegance all at once.
Mandarin Oriental Residences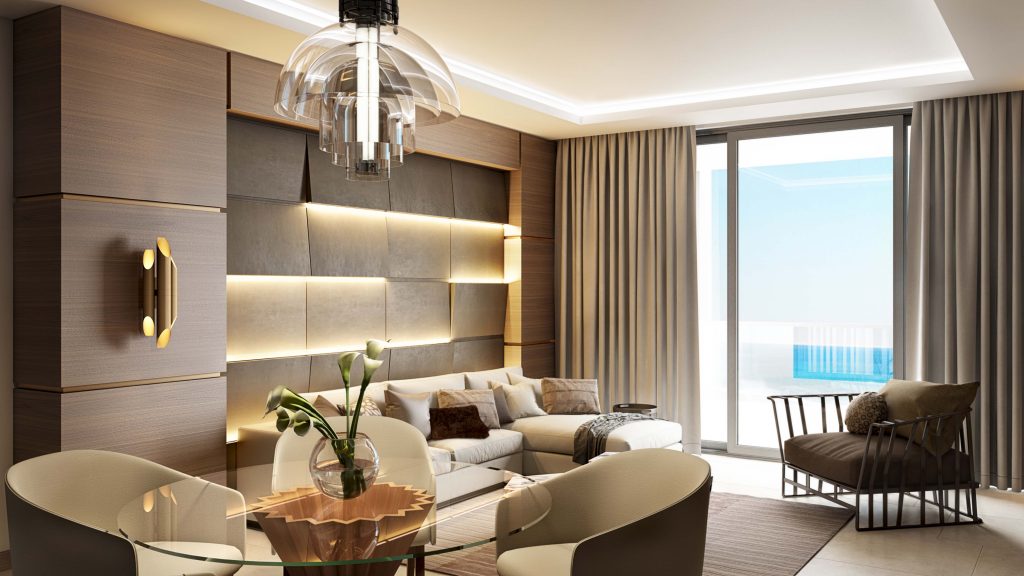 These designs were created for and selected by the Mandarin Oriental in South Florida. ZLMN is the premier luxury interior designer for this project and will have the opportunity to custom design these homes for the Mandarin. Whether it is modern simplicity or timeless elegance, ZLMN will be able to craft these designs for our clients.
Each of these homes illustrates the luxury interior design expertise that ZLMN has to offer. We use a strategic interior design process that ensures our clients get everything they want from their luxury interior design.
The project is finished when you walk into your space and feel that you are truly at home. No matter your style, ZLMN will design a lifestyle-specific space for you. See what our luxury interior designers can do for you by calling us today and booking a consultation.