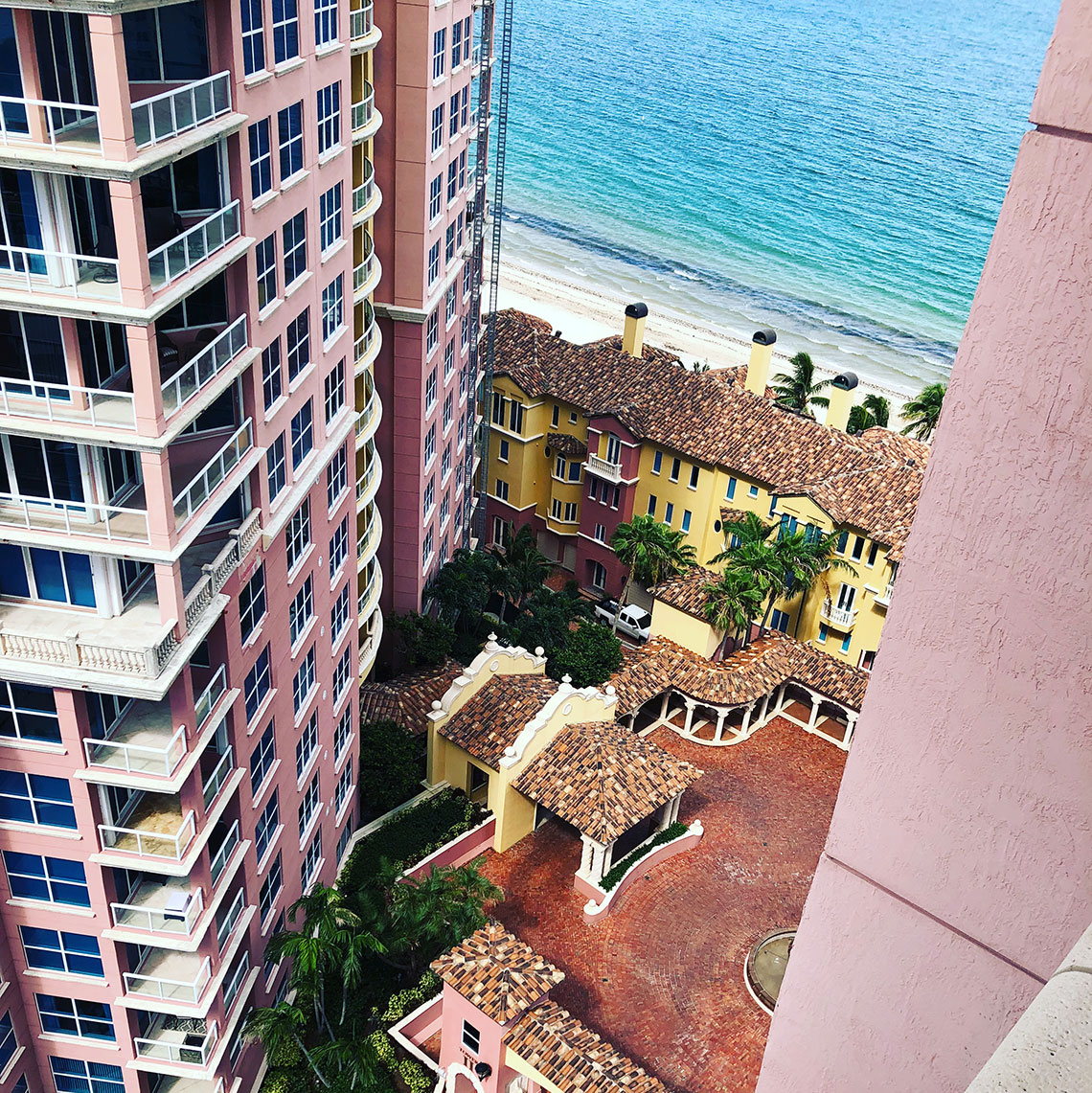 Addressing the Design Challenge
In the design world, the most important part of the process is ensuring the design is tailored to a client's needs and lifestyle. Zelman Style Interiors (ZLMN) prides itself in certifying these essentials are met, no matter how difficult it may be.
Many times, there are parts or accents of a space that is being redone that a client does not want to change. That is what we coined as a "design challenge" because we have to revolve the design around a sentimental or favorite piece of a space. These challenges are both complex and fun. It can sometimes be a puzzle, but it is why we absolutely love our jobs. A perfect example of this is a project we are currently designing on the beach in Fort Lauderdale, Florida.
The Project
This project is a condo, which is being transformed from a traditional style space into a contemporary masterpiece. The client had a specific idea in mind and we were ecstatic to bring it to life.
The Design Challenge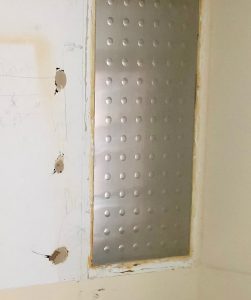 One of the client's "must haves" were these silver panels that were initially part of their bedroom wall. "Our client really wanted to keep these silver panels, which initially were part of their bedroom wall. "Our team's goal was to make this a significant piece and focal point to the room" says Steven Zelman, owner of ZLMN. We won't lie- initially, these panels seemed like an eyesore, but our team of talented designers was able to craft a beautiful design around them. Years of experience in creating unique luxury spaces came into play as our designers dreamed up a bedroom that had silver panels in it- something they hadn't encountered before.
The Solution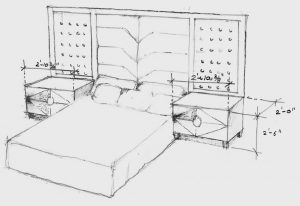 We drafted up an idea to incorporate these panels through an amazing, custom-made headboard with one panel on each side of the bed and a chevron fabric design in the middle.
This showcases the panels in a beautiful way to fulfill the client's needs. We then took it one step further by featuring this silver metallic color throughout the bedroom in accents such as door handles and furniture. The small details in this space took the room from a traditional master bedroom to a unique, modern space that was made for living in.
The Final Product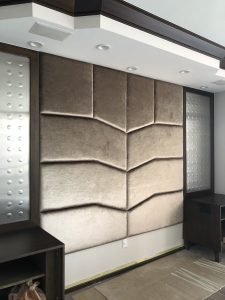 After the draft was approved we went to work, creating our masterpiece! This custom designed headboard ended up looking better than we could imagine while incorporating a unique accent that our client desired.
Though at first, it was hard to see how these panels were going to fit into this design, we made it work. It is designed challenges such as this one that keeps us constantly innovating and looking for inspiration.
Zelman Style Interiors is a full-service interior design firm specializing in high-end/ luxury residential and commercial interiors. With a passion for design, the ZLMN team's main priority is to create unique and timeless environments fit for any lifestyle. Contact us today at (954) 718-6100 or email Eileen@zelmanstyle.com