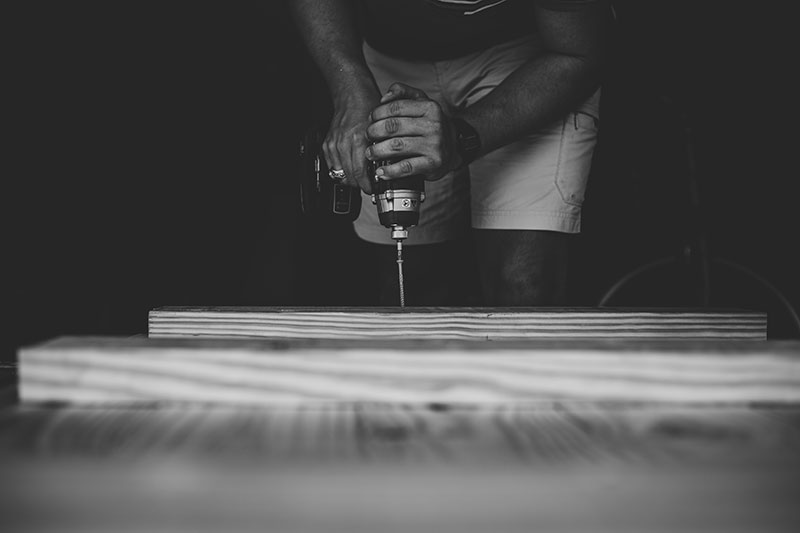 Designing a Home to Fit You
It is difficult to think outside the box when reinventing your home. Many times, clients see the foundation of the space to be permanent. Luckily, your style does not need to be confined to these walls. These physical parts can be moved, transformed, and even taken down to create a space better representative of your lifestyle and design taste. Interior design alters a space to reflect your style, whether that means building off of the space or completely rebuilding it. Here are a few of our favorite ways to start thinking outside the walls:
Looking Up

If expanding out is not an option, think about expanding up! Adding another level to your house can give you the extra space. If you don't need additional square footage but feel the rooms around you are tight, another option to consider is exposing the ceilings. By creating taller ceilings, your room will feel bigger and brighter. This additional height will allow you to add in that jaw-dropping light fixture as well. This picture shows a project we completed featured in Florida design. The ceilings we used reflected the lighting from the room and from the window creating a beautiful reflected illusion.
Open Minded

Small, enclosed rooms can make a home feel like several disconnected units. For some homeowners, this separation of space is ideal, however, for others, an open concept is a better fit. Knocking down a variety of walls can easily create an open space. This will produce a seamless transition from one room to another, making entertaining and communication within the house nearly effortless. As you can see from this project the entire second floor is open- from the kitchen to the living room to the dining room!
Vision and Views

There is no reason to stop designing indoors. An outdoor space can be the perfect setting to entertain or just to relax and unwind. Whether it is a patio, a rooftop deck, or a landscaped yard, spreading your style to the outdoors will give your home a holistic finished vibe. If you are lacking in space for outside renovations, consider expanding your windows to bring more of the outdoors in. As you can see from this balcony, even the simplest furniture creates a very finished look.
If you are interested in rebuilding or reinventing your space, contact us! Zelman Style Interiors is a full-service interior design firm specializing in high-end residential and commercial interiors.
With a passion for design, the Zelman Style Interiors Team's priority is to create a unique and personal environment fit for any lifestyle. Contact us today at 954-718-6100.
Do you have a question you would like to ask the Zelman Style Team? Message us on Facebook to possibly have your question highlighted in our Ask the Designer series.