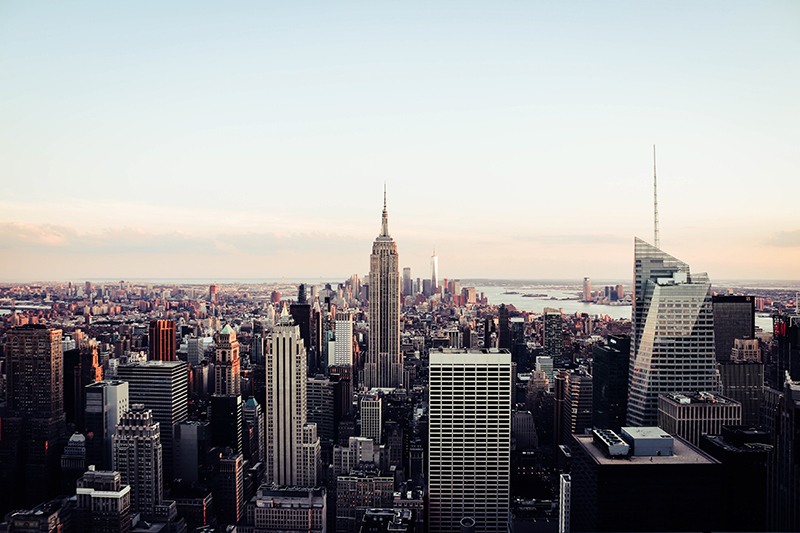 Ask the Designer- How did you become an Interior Designer
What first made you interested in being an interior designer?
My mother was an interior designer, and whom I got my love for making things beautiful from. When I was 15 years old she bought a loft on the fifth floor of an old warehouse in Manhattan. She brought me to the space, jumping for joy as she threw back the doors to reveal her purchase. Through my eyes at the time, I saw nothing but an empty, open area with worn out floors and dirty windows, but through her eyes, she saw potential and beauty. At the site of my confusion, she told me that we would build the loft into a masterpiece, together.
Recreating the Space
The first step was creating the foundation of the room. She fell in love with the original windows- that opened and rotated in the center- and the vintage wood flooring of the loft, but they were old and worn, so we got to cleaning. We then built 2 platforms off the foundation of the loft, creating a layered look that made the space more dimensional. After that, I began to see what my mother saw from the beginning.
We then began to search for the objects that would fill and decorate the space. We ventured to countless old estate sales on the East Side, and she would buy anything and everything she liked, figuring out its place and function later in the process. I remember specifically her buying these beautiful red stained glass windows, and being so confused why we would need them when we had just finished scrubbing all the old ones, but sure enough, she had a plan.
The Finished Product
The finished project was one for the books. The space was transformed from a dilapidated and barren warehouse loft to a home, with a mix of traditional and modern design that was filled with beauty and energy. The antique windows brought in loads of light that would reflect of the, now bright, wooden floors. We had a television that would rotate 360 degrees from the bedroom to the living room and antique furniture and décor that had the timeless look that never will go out of style.
The bathroom was one of my favorite parts of the home, my mother had used those beautiful red stain glass windows to cover the Jacuzzi with, and it looked stunning. When you opened up the shades in the bathroom you could see all the way to the twin towers, it was a sight that still I can still envision today.
By the end of this project, I was completely in love with making things beautiful. I knew I was supposed to be an interior designer. My mother saw something that no one else could see and was able to morph it into a wonderful reality. I became completely engulfed in inspiration, and from that point forward I had a desire to recreate people's dreams.
About Zelman Style Interiors
If you are interested in rebuilding or reinventing your space, contact us! Zelman Style Interiors is a full-service interior design firm specializing in high-end residential and commercial interiors. With a passion for design, the Zelman Style Interiors Team's priority is to create a unique and personal environment fit for any lifestyle. We have 11 skilled interior designers. Contact us today at 954-718-6100.