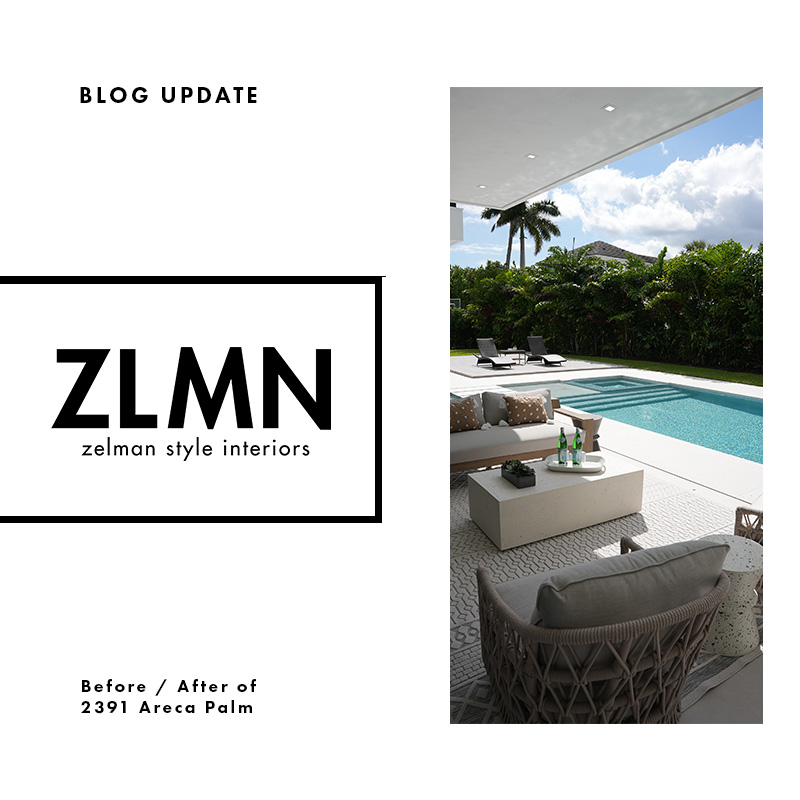 Before / After of 2391 Areca
At Zelman Style Interiors, we pride ourselves on creating unique homes for each of our clients that reflect their personality and are designed to be functional for their specific lifestyle. The design process allows us to better understand our clients and truly help their dreams become reality. When you begin working with us to design a home, we include you throughout our entire design process. We start with proper introductions, getting to know the client's likes, dislikes, hobbies, and style preferences. We then begin to gather inspiration, picking out tiles, fabric swatches, and color. For 2391 Areca, we began with choosing all of our inspirations out.
After all of the inspiration is collected, the ZLMN team formulates a design specific to the individual client. Using the information we know about them and the inspiration pieces we've accumulated, we work on bringing our client's vision to life through the use of sketches, inspiration boards, and 3D digital renderings. For 2391 we began sketches of the living room, dining room, and bedrooms.
After the design has been approved by the client, the final step in the design process is to bring the design to life! The beautiful spaces we have designed for our clients are made a reality when the concept moves into construction. And as you can see, 2391 came to life!
The ZLMN team is here to provide you with the expertise and guidance you need to turn your dream space into a reality! Contact us today to get started!