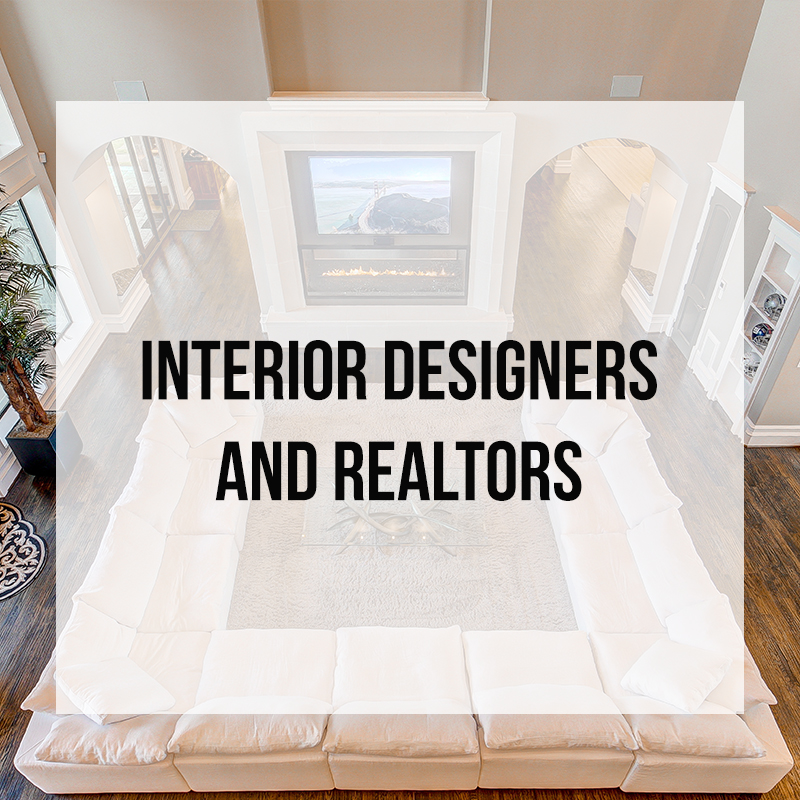 How Interior Designers work with Realtors
Interior designers are so much more than Interior Decorators. We are artists, space planners, and creators. Our process goes so much deeper than finding the right couch for your living room. We don't just design the space, we create it.
We work hand in hand with Real Estate Agents to find your dream home. Realtors spend time carefully researching your ideal home, while Interior Designers can help you envision and create it.
Customize your dream home
It can be very difficult to find a house that encompasses all of your wants and needs. Consulting with an Interior Designer can help alleviate some of the stress in the buying process. Instead of worrying about every nook and cranny of the house, work with your Realtor to determine location and price. Once you find your dream location within your budget, we can focus on transforming your house into a home.
Interior designers have many skills including space planning, demolition, remodeling, and of course, designing. All the designers at Zelman Style Interiors can help you picture what a space could look like with some remodeling work. We have the resources and the technology to show you exactly what a design plan can look like before construction even begins.
Space Planning with an Interior Design Company
If you look for a house with intentions of redesigning, you will find the perfect space faster and usually cheaper. This is because expert Interior Designers can transform any space to replicate your ideal home and beyond. Every project is unique, but our process always consists of consulting and planning with our clients, creating a variety of high-end designs, and bringing their favorite to life.
Planning
This is the stage we help you envision your ideal space. We do this through talking, sharing inspiration, and learning more about your wants and needs in life. When we understand both your style and your lifestyle, we begin designing.
Designing
We create sketches, CAD models, and 3D renderings of your designs. These mockups show everything from layout changes and flooring, to details on the backsplash. When looking for a new home it can be hard to imagine the space redone, however, with the technology ZLMN provides, it is effortless.
Implementation
Once a client has approved of the designs and the land is purchased, we go to work constructing your ideal spot. This includes layout changes, remodeling, adding rooms, and more. At the end of this stage, you will have a brand-new house that is custom built for you and your life.
Why Investors Need Interior Designers and Realtors
Interior designers are a huge asset to Real Estate Investors. Not only do Interior Designers know what people in the area are looking for in a home, but they also have the resources and technology to create it. When flipping a house, always use an Interior Design company for space planning, construction of the project, and staging.
ZLMN uses our expertise to create beautiful spaces that people can live in comfortably. Our style is your style. Our goal is to improve your home's functionality and aesthetic. Call us today for your complimentary consultation. If you are a realtor interested in working with Zelman Style Interiors, contact us here.