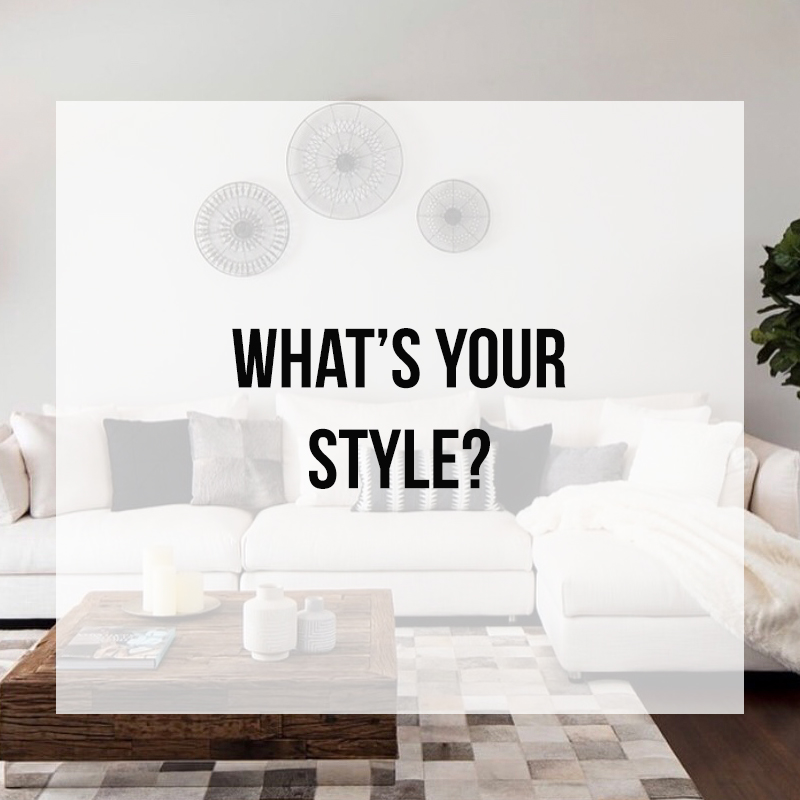 What's my Interior Design Style?
Have you ever wondered "what is my interior design style"? Everyone's interior design taste is unique. From classic to traditional and everything in between, there are thousands of different styles to choose from. You will most likely fall into a variety of interior design styles rather than just one.
When considering what interior design style aligns closest to yours it is important to consider:
Layout
Color
Furniture and Accent Pieces
Layout
If you are new to having an Interior Designer, you may not know that the layout of space is one of the most important parts of our jobs. The first aspect of a design is the physical outline of the room. Do you want your space to be cozy and secure or open and free? Our Interior Design firm engineers your design from the ground up so that you are delighted each time you walk into the space.
Color
The tone and color of a room can completely transform its look. It is also important to remember what room you are looking to redesign. Though a color might look beautiful, it may not flow with the purpose of the room.
Colors dramatically influence our mood, whether you notice it right away or not.  Neutral tones are a great way to create a clean or cozy look that will last through any color trend. However, if bold is your style, go for it! At the end of the day, your home should reflect who you are.
Furniture and Accent Pieces
Once we implement the layout and feel of the space it is time to decorate. The furniture is the centerpiece of the room, so it should be cohesive. The type of furniture you like will help answer what your interior design style is. More modern styles are focused on minimalism and neutral tones, while the traditional design focuses on built-ins and textural details.
Going through this exercise and asking yourself these questions will help you get a better understanding of your interior design style preference. Speaking with an experienced interior design team can also help you select what you want in your home. 
Top 5 Interior Design Style
Modern
The modern style of interior design has become quite popular within the last few years. People seem to be captivated by the clean lines, simple color palette, and open layout of this style. Metal, glass, and steel are often incorporated and furniture is often simple, giving an airy and spacious finished look.
Contemporary
Many people confuse modern vs contemporary styles. This is because contemporary refers to a trend rather than a specific design. Contemporary design is influenced by the current design trends while incorporating pieces of other interior design styles. Many times, contemporary design will look very similar to Modern style, but with traditional accents.  
Minimalist
When thinking of minimalism many picture cold and empty spaces. This is not the case because minimalism focuses on the beauty of simplicity. Rather than decorating the space with details, the minimalist style focuses on refined design, filling the room with the most basic essentials needed for living.
Traditional
One of the most important aspects of traditional design is detail. In this style, you will see beautiful detailed walls and accents. Built-ins are very prevalent in this design style as well. The traditional style is all about depth and incorporating detailed pieces that, as a whole, create a work of art. 
Coastal Interior Design
Especially for our South Florida hub, coastal interior design is a very popular style. We reinvent this style by adding luxury to the beach cottage feel. We use vibrant neutrals and a clean design to create this relaxed and elegant ambiance.
The most important part of any interior design project is that it is constructed and designed specifically for our client. No matter what style you prefer, Zelman Style Interiors can help you. Our interior design firm is located in South Florida; however, we work around the globe for our high-end clients. Let us help you find your interior design style. Call Zelman Style Interiors today.