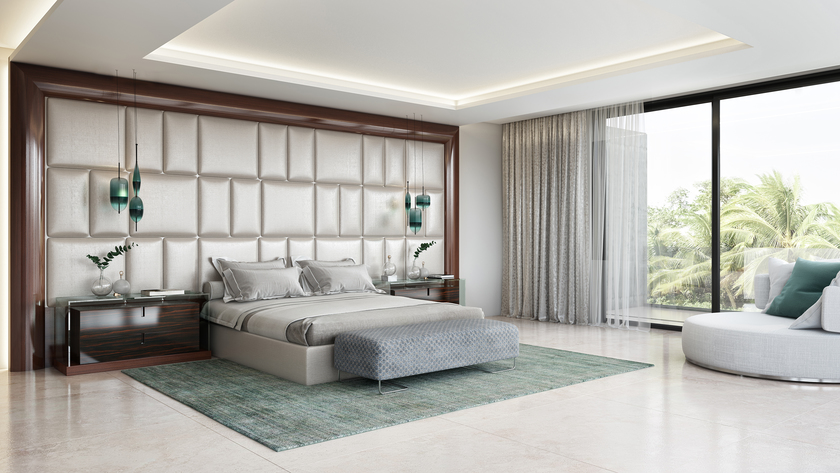 Interior Design Then And Now
Interior design has always revolved around the idea of making spaces beautiful. Though the design and style may change, the ultimate goal has always been to create a space that you can strive in. There have been monumental improvements to the technology surrounding the industry.
The ultimate goal in any design process is to make sure that you love what you get as an end product. That is why it is so important to have preconstruction visuals. These assets are what the client bases their approval off of, and should be as realistic as possible. Luckily with the innovation of technology, Zelman Style Interiors has the ability to show the space in detail before construction even begins.
In the 1980s, when Zelman Style Interiors started, much of the design process involved hand drawings. This was effective at the time, but now we use it for the initial inspiration rather than the final preconstruction product. Our sketches were very detailed and would be paired with fabrics, tiles, and paint colors. At the end of the presentation, the client would be able to get the gist of the feel of the room and would be able to see a mockup of the design.
Interior Design Evolving
Interior design technology continued to advance and we evolved as an interior design agency. We transitioned with the times and added 2D CAD plans to our offerings. These digital plans showed the exact dimensions and layout of the room. Changes to the plan preconstruction were also less time consuming for our designers. Rather than having to sketch up a new design each time a change was made, CAD plans were slightly more automated.
Zelman Style Interiors now offers 3D digital renderings. These renderings show you not only the dimensions of the area and the way everything will look but also shows you various angles of the room. You can turn the renderings so that you can see how it feels to walk into the room from different entry ways, see how much space you have between a chair and a wall, see the transition from room to room, and beyond. You are able to see the room and get a feeling of how it will work before construction even begins.
"The guessing is over," says Steven Zelman, "we've got incredible renderings sitting in our conference room right now that look exactly like the job we did because it was done on this digital rendering system." This significantly helps our clients because they can make sure that the space is perfect for them without any stress of reconstructing.
About Zelman Style Interiors
Zelman Style Interiors (ZLMN) is a full-service interior design firm specializing in high-end residential and commercial interiors. With a passion for design, the Zelman Style Team's priority is to create unique and personal environments that are fit for any lifestyle.
We aren't just interior designers. Our team members are also conceptual thinkers, consultants, and inspiration engineers. Our high-end interior designers construct blueprints, architectural details, and digital renderings. We are Zelman Style Interiors, we are ZLMN. Contact us today at (954) 718-6100 or by emailing Eileen@zelmanstyle.com.